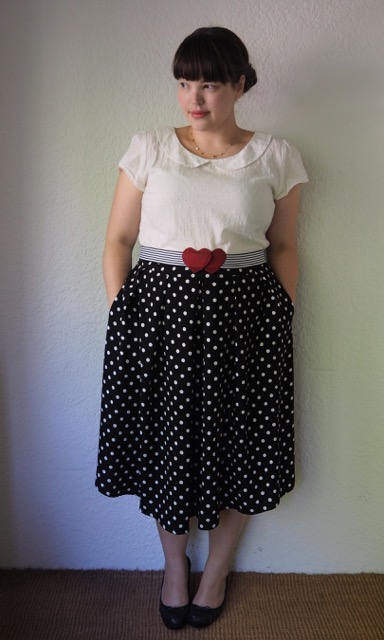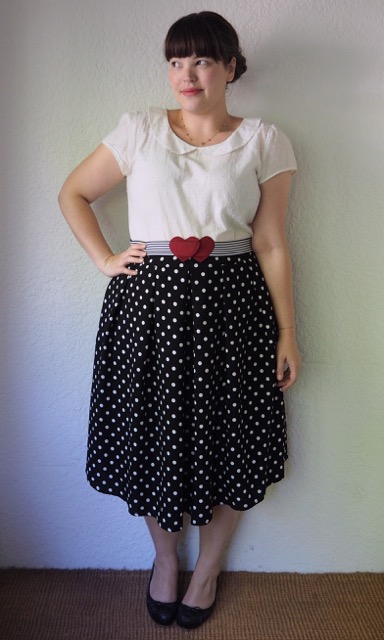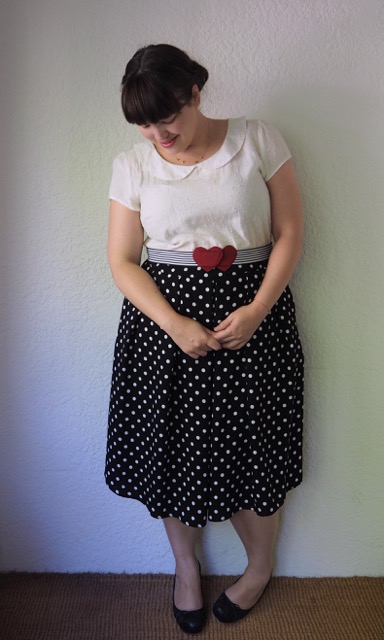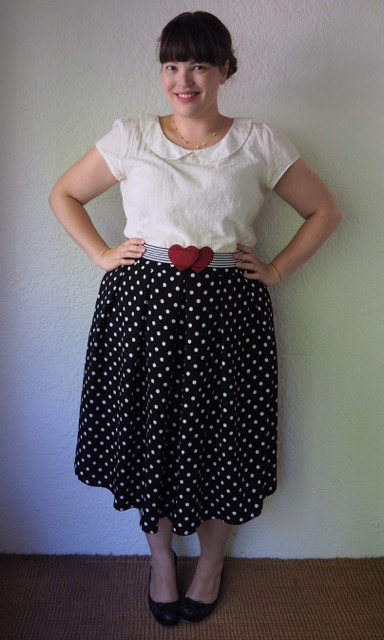 Top: Princess Highway
Shoes: Chie Mihara
Belt: I Will Fly
Working in an office as a proper manager-type person who has to sit in official-type meetings and pretend to be an actual grown-up my wardrobe's increasingly moving away from the whimsical to the classic. I still love my novelty prints and florals, but I tend to save them for the weekend these days.
I can't give up on my polkadots though, and this midi-skirt (currently on sale!) from City Chic is perfectly office-appropriate, especially teamed with a collared blouse and a pair of heeled pumps.
The skirt's made of a lovely fabric that hangs in soft pleats and doesn't crush. It's fully lined with a zippered fastening, and pockets (hurrah! pockets!)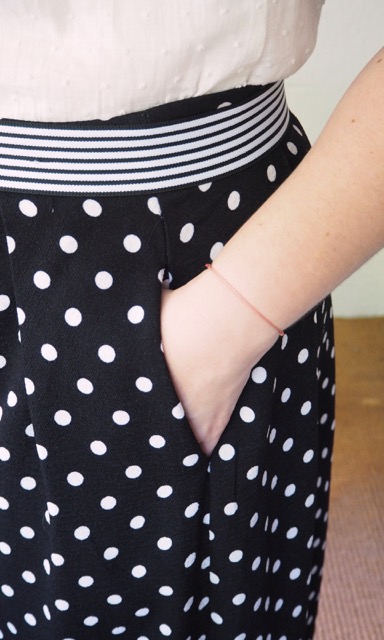 There isn't any stretch in the fabric, but it runs quite large for City Chic, so if you can't make it in to store I'd suggest that you order a size down from your usual.
The skirt's probably just a little bit too long for me at the moment (though I'm not the tallest lass out there). I'll probably bring the hem up a little bit after winter, but in the meanwhile it's a great midi length for the cooler months.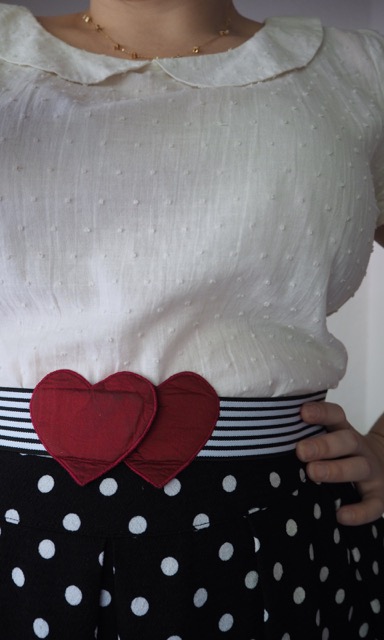 If you look closely the spots in the skirt are repeated in the tiny swiss dots embroidered into the fabric of the blouse. I've added my many-years-old (and probably ready for a replacement) double heart belt that I ordered from I Will Fly on Etsy. It's a nice way to break-up the dots-on-dots, and also inject just the smallest amount of colour… and OK, whimsy into my outfit.