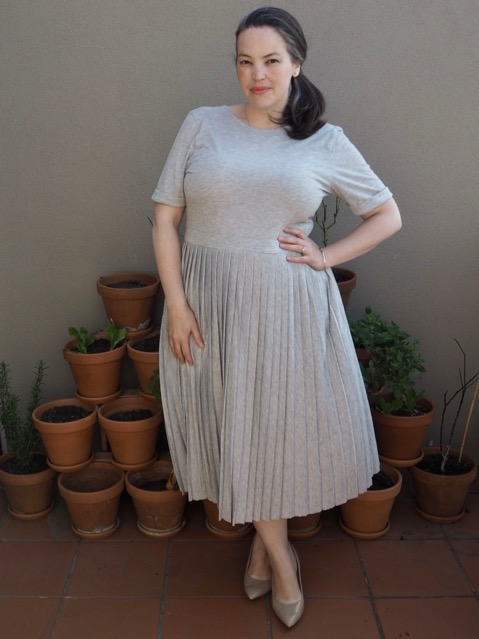 So, I've been extraordinarily lucky that my breastfeeding journey has been (at least so far) relatively easy and straightforward. E is great at nursing, and my body seems to have taken to making milk with aplomb. I'm coping with the leakage (resuasble breast pads for the win) and the bras (Hot Milk for every day, and the terrific local brand Silent Arrow for something a bit more interesting) but I'm absolutely baffled why almost every brand that does clothing with breastfeeding access seems to assume that it's synonymous with a nine-month pregnant belly. Surely once you start feeding the belly's on the way out? No?
There's a couple of brands that do non-maternity nursing clothes, but if you thought plus-size maternity options were a wasteland you should see what the plus-size breastfeeding options look like. I can squeeze into the largest size at New Zealand's Milkbar, and I might be able to fit some items at Moolk, but otherwise I'm in button-up shirts and jeans (Good American. One day I might even get around the reviewing them).
I miss dresses, which might be why I've broken my own promise not to buy anything I can't breastfeed in, and bought two brand-new, definitely non-nursing-friendly frocks. The good news is that they're new new, so if you like them you should be able to find them in the shops right now.
The first is the gorgeous dove-grey dress above. I bought this one from Asos almost as soon as I saw the deep-v wrap over feature on the back. It's pretty much identical to a dress that I bought years ago, grew out of, and then spent five years trying to replicate. except it's not black (please Asos, do it in black).
While it's still high enough to conceal my bra band, the deep v of the wrapped back will be lovely and breezy as the weather gets warmer. I rationalised my purchase by telling myself that even if I couldn't feed in it, it would be perfect for when I (gulp!) go back to work in the new year. It's only $56, and I'm deeply, deeply tempted to go back and buy it in the khaki too.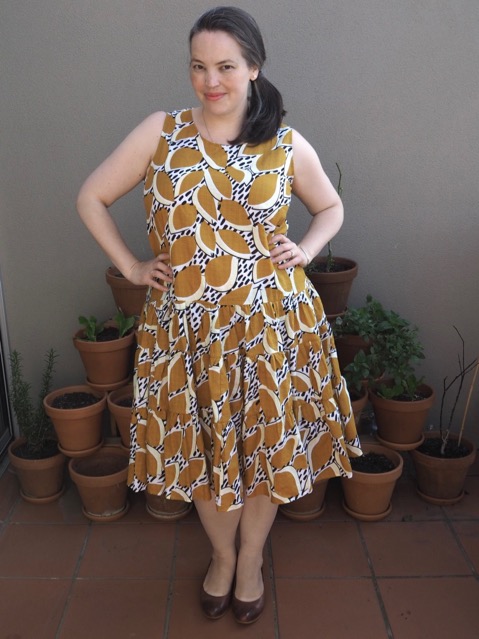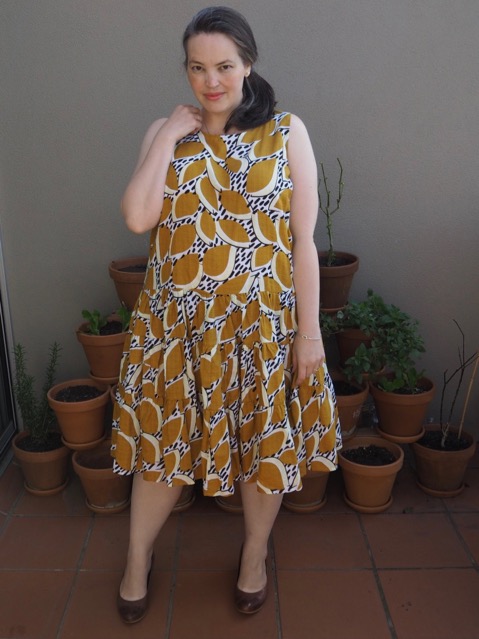 I don't have "it'll be perfect for work" as an excuse for this dress from Tirelli, unfortunately. I just saw the print and kind of had a moment, and suddenly it was part of my wardrobe. It's made from a deliciously light cotton blend that I'm already looking forward to wearing on those nasty 35+ days. The dress has a drop waist, but skims my hips comfortably, and the tiered flouncy skirt is just crying out to be twirled in.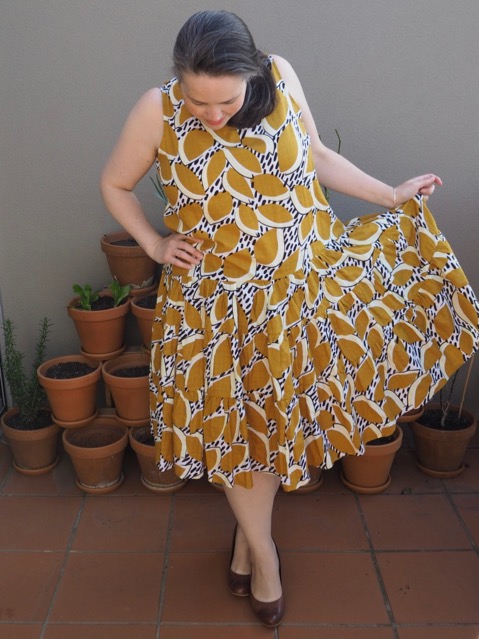 So that's what's new in my wardrobe!