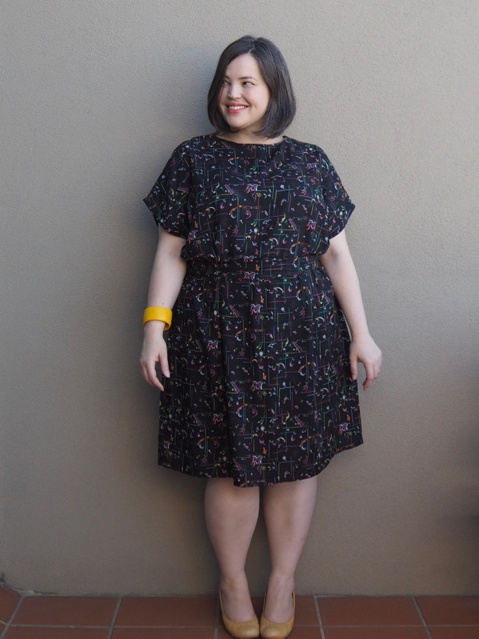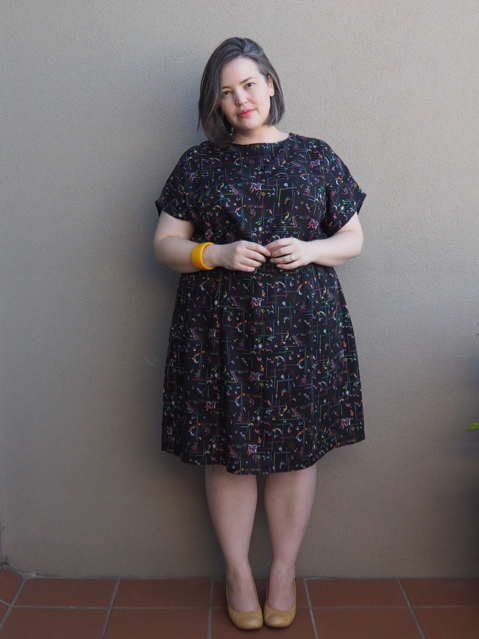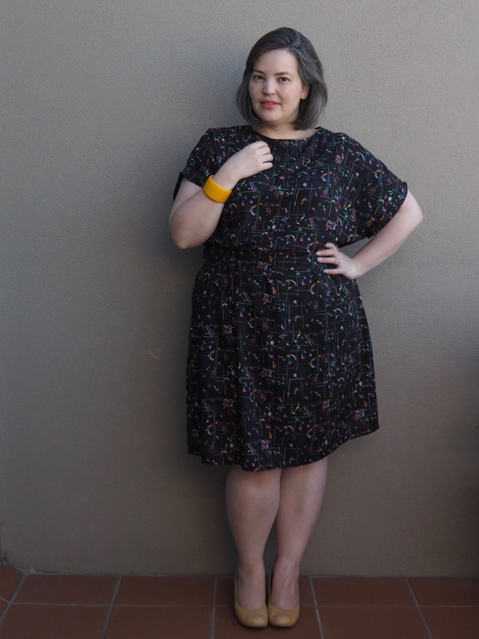 Dress: DIY from Seamwork "Veronica" Pattern
Shoes: Seychelles
I've had my eye on the Seamwork "Veronica" pattern for months and months now, but without a dining table to put my sewing machine on, all of my sewing projects have been sitting on the back burner.
The very first free weekend I've had in our new place (with our new dining table) I took the opportunity to finally put the sewing pedal to the metal. I bought the digital Veronica pattern, had it printed it a local print shop, marveled at how much easier it was than sticky-taping together 40+ sheets of A4 paper, and took a trip to Sydney Road – Melbourne's cheap fabric mecca – which is now conveniently located just near me, and bought some fantastically 80's viscose to give the pattern a dry run.
The Veronica's a very simple frock with dolman sleeves, a solid banded waistband that's elasticised at the back. The dress fastens with a zipper at the back and features the slightly blouson style that I'm kind of loving right now.
The pattern seemed straightforward enough; the only tricky part was the waistband, but I took it slow and steady and didn't have to unpick once.
BUT (and it's a big but) it was much too big in the waist.
Because it was just a wearable muslin, and I couldn't figure out how to correct the size issues without taking the entire thing to pieces and starting again from scratch, I just frankensteined my own lazy fix, by pinching a couple of pleats into the waistband and sewing it up.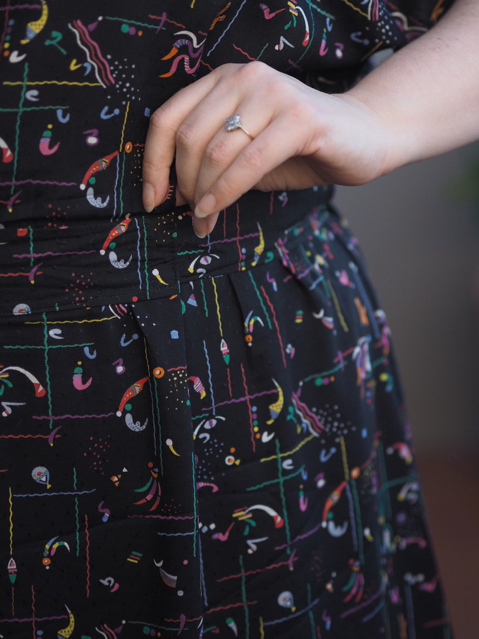 It's… OK. The pleats makes the top a bit more blousy than I needed it to be, and the dress is not as flattering as I'd hoped – the neckline's way too high and the shape's a bit boxy, plus to be honest the zipper at the back seemed to be totally unecessary – with the elasticised back waistband it would be easy to pull on and off.
The pattern's a solid 6 out of 10, but I'm not sure I'd make it again. I thought I might actually try the Olivia dress from Style Arc next time, which seems to have everything that I like about the Veronica, and none of the stuff I didn't.