It's been a while since I bought myself a proper Going Out Dress, so when I spotted this beauty – the floral print dupioni belted dress – on eShakti's instagram feed I placed my order pretty much immediately.
It's my third order from eShakti since they started shipping to Australia, and I couldn't have been happier with it. The fabric is a poly dupioni that fakes silk pretty well – it even has that lovely whooshy sound that you get with a high quality fabric. It's an absolutely stunning photographic floral print, very bold and rich in colour, and while I kind of wish I'd had a little more floral motif on the bodice, the skirt is an absolute dream come true.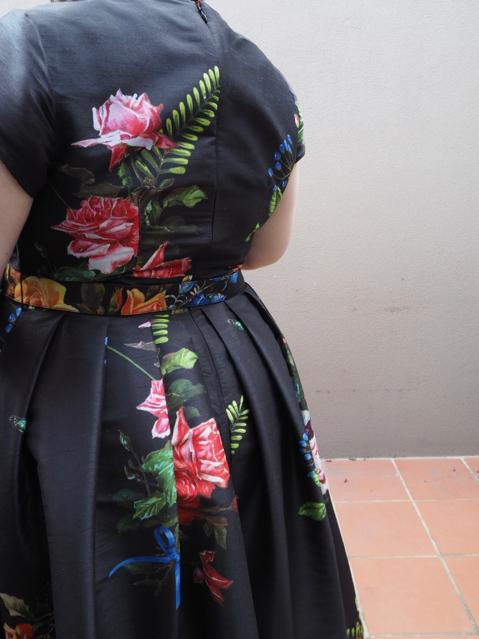 The dress is fully lined, with all the usual eShakti extras that you know and love: bra-strap keepers, extra deep pockets, and a self-covered belt.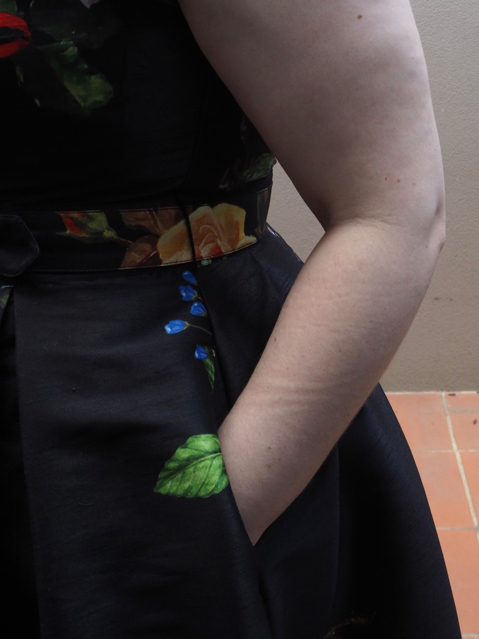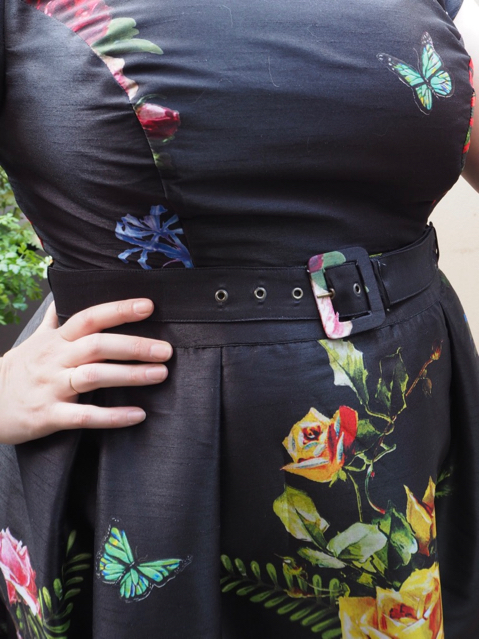 I added little cap sleeves because eShakti was doing a promo for free customisation, and I quite like the kind of fifties effect. It makes me feel like I should be teaming it with an impeccable red manicure and hosting the kind of fancy dinner party that starts with vol-au-vents.
The fabric has absolutely no stretch, and it's just a little snug, especially around the bust (as you can see). I think that next time I order I'll give myself a couple of centimeters grace around the Rack of Doom.
***
On a far less formal note, I was delighted to receive an invitation from Adele at Zest Lifewear to give their range of activewear a whirl.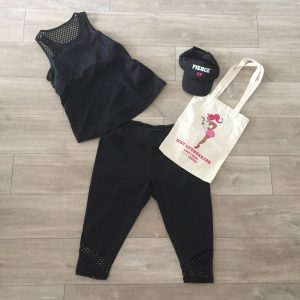 I've had a bit of a complicated relationship with my body over the past year, and I'm still not feeling entirely 100% comfortable in my skin at the moment.
I've been wanting to start a regular class, something gentle to ease myself back into regular physical activity that isn't just walking, and Adele's generous offer was just the kick in the bum that I needed.
I ordered the Let's Get Meshy top in black, and the Girl Werk It leggings to match, and they arrived in a handy carry bag and cap.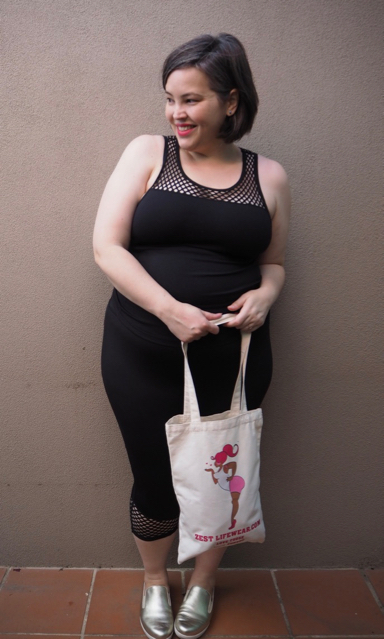 The leggings are great – they're made of a gorgeously luxe fabric, thick enough that there's no show through, and it smoothes any lumps or bumps you might feel a bit uncomfortable about. There's a handy little pocket at the back that's perfect for slipping a locker key or swipe card if you're at the gym. The mesh legs stretch juuuuust enough to encompass my calves.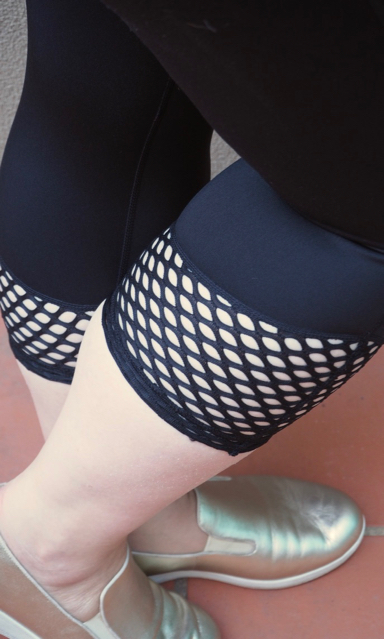 They're very comfortable around the waist , and don't cut in at all. The size chart was spot on.
The mesh top is sexy, and airy, and edgy. It has an inbuilt bra, which my f-cups usually scoff at, but actually it holds the ladies up perfectly well! I wouldn't want to jog in it (I wouldn't want to jog at all, TBH) but for yoga, weights, pilates or floor-work it's perfectly fine. Obviously you could wear a bra under it.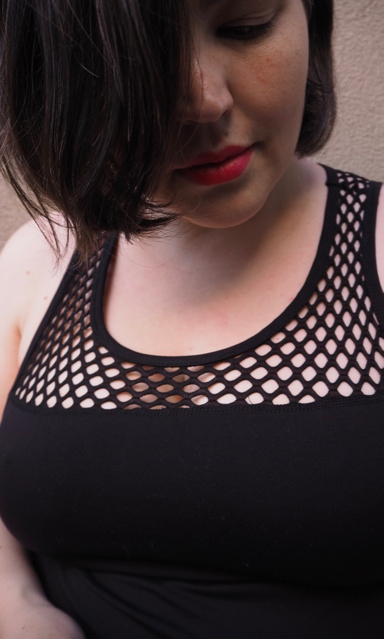 Zest Lifewear is one of a number of new activewear brands that are catering to, or created especially for plus size women, and it's one of only a handful that are based in Australia (though they do offer international shipping). They also use a variety of plus-size models, for which I can't praise them enough. There's a few brands out there that talk the talk about supporting a broad range of sizes and shapes, but use tiny models, photoshop, thin fabrics, or inflate the prices for the larger sizes. Zest actually supports their customers with carefully designed products, great materials, diverse marketing, and body positive messages throughout their blog.
If you want to give them a whirl yourself, Adele's offering Frocks and Frou Frou readers 15% off their order with the code LILLI15. Plus for a limited time, all orders come with a tote bag, cap, and temporary tattoo.
And, in case you were wondering, I recently discovered a yoga studio just a few minutes from my front door and just signed up for my first class. I'm proud of myself.