Blouse: Bravissimo
Dress: Nina Kay
Tights: We Love Colors
Shoes: Wittner
Belt: City Chic
I've lost track of the number of people today who told me that I looked like Alice, which threw me for a loop until I realised that I was unintentionally channeling the cover of Random House's "Vintage" version of "Alice's Adventures in Wonderland"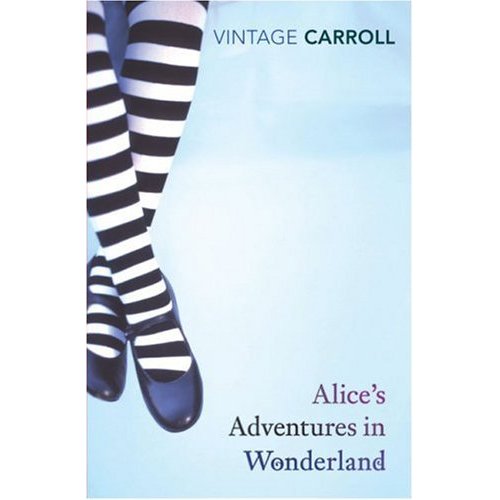 Book people. Aren't we a stylish lot?
If you quite fancy a pair of your own sit tight, because We Love Colors is just about to have free shipping to Australia – I'll pop the details up on here as soon as it launches.
Meanwhile what I'm really excited about is my new shirt from Bravissimo (or Pepperberry I suppose it is now). This actually isn't the outfit to showcase it in, but suffice to say that I finally did it: I found a plain white shirt that fits me perfectly. And the buttons don't gape in the bosom department!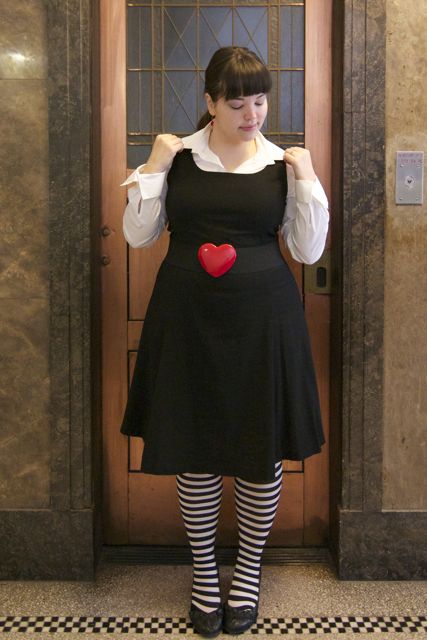 Now I've bought it I don't know why I waited so long. I've been leery of Bravissimo's clothes before but this is something they've REALLY done RIGHT. The quality's ooookay, but the fit is HEAVENLY – slim in the body, the buttons don't gape, it's not voluminous in the arms and shoulders, it has just the right amount of room for my frontage. Did I mention the buttons don't gape?
I'll post a more obvious outfit shot of it later so you can see the miracle of Bravissimo/Pepperberry's innovative tailoring, but suffice to say I am one happy, well-endowed little camper.