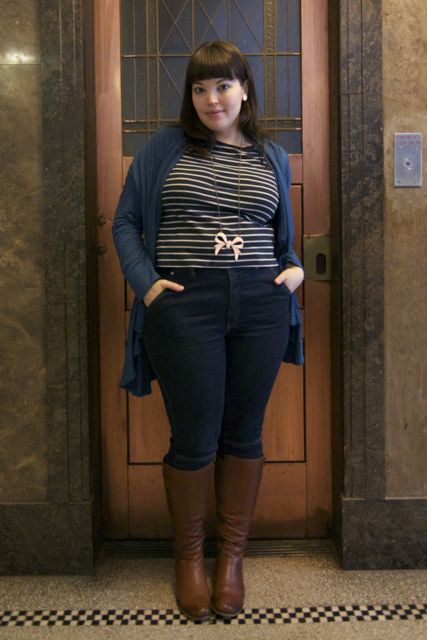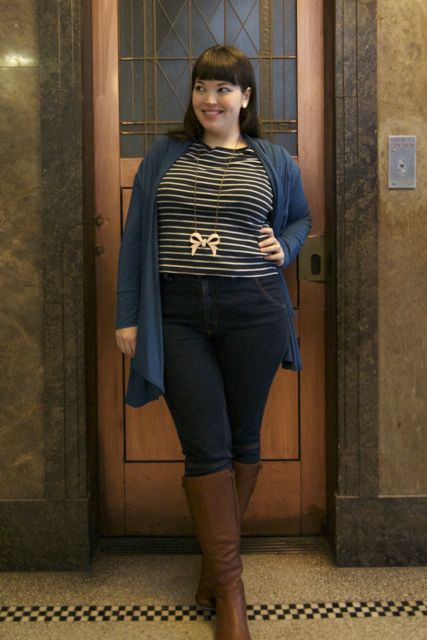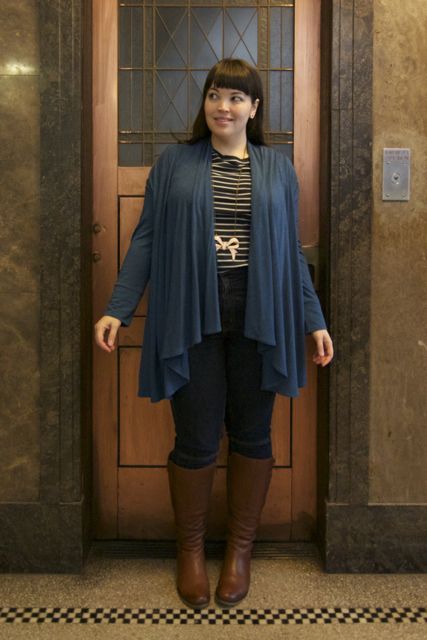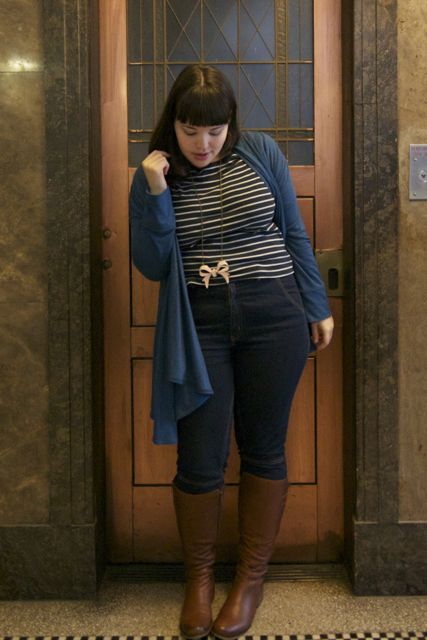 Top: Dorothy Perkins
Jeans: Embody Denim
Cardigan: Eliza Parker
Boots: Duo Boots
Necklace: City Chic
Thank you ALL for your lovely kind words and congratulations! I'm not even going to try to reply to everyone personally, because it would take me all evening, and it's my birthday today (hurrah!) so I don't want to spend too much of it on the computer.
I read each and every one of your messages and comments, and it just fills me with happiness to know that there's so many people out there rooting for The Sophisticate and I.
Planning a wedding fills me with more than a little trepidation, but I think it'll be fun too. I'm definitely not going to stop blogging, and I'll try to make sure it doesn't turn into Wedding Frocks and Bridezilla Frou Frou. For the moment we're going to just enjoy the novelty of being engaged, and worry about starting The Big Planning Extravaganza in a few months.