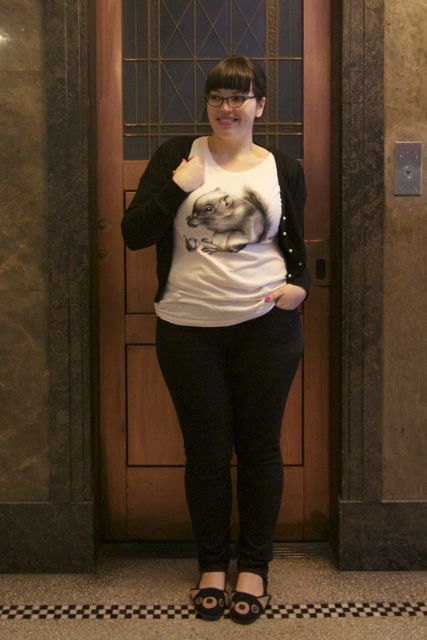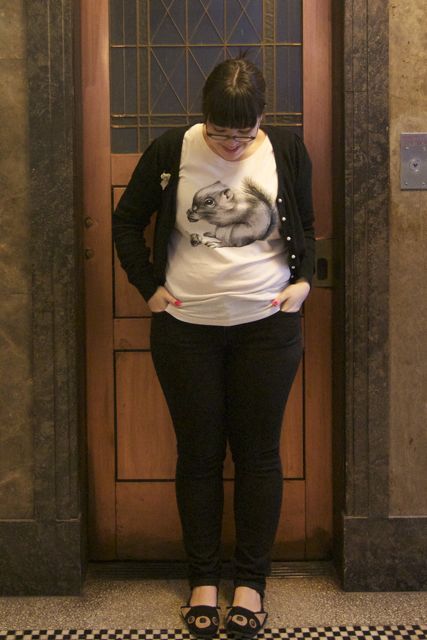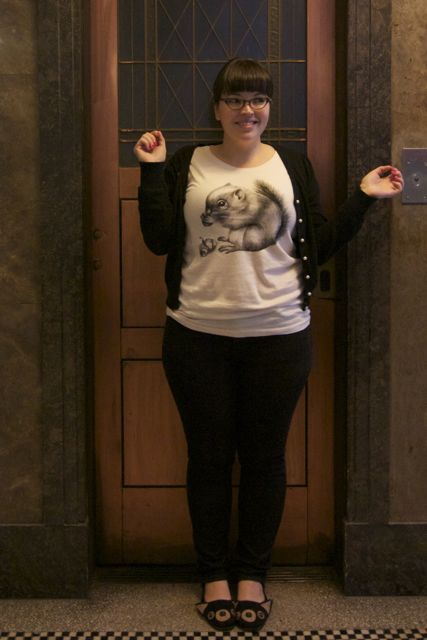 T-Shirt: T-Bar
Cardigan: Friends of Couture via CardiganStore
Jeans: Sussan
Shoes: Em & Sprout
The Sophisticate and I are halfway through an exceedingly busy weekend and last night hosted a welcome-to-Australia dinner for his best mate's fiance, who's just cut through the last of the visa red-tape to make her way from China to Melbourne to join him.
To celebrate The Sophisticate and I whipped up a Most Australian Dinner of prawns, then roast spring lamb, and a pecan pie that I'm particularly proud of for dessert.
Because we spent most of the day rushing from one place to another I eschewed my usual pretty weekend-wear for… jeans and a t-shirt. I know. Scandalous.
Mostly though, I wanted to share my new t-shirt with you. I was out and about earlier in the week with my darling friend Fiona and we happened to spot this awesome squirrel t-shirt in the T-Bar store at the base of Melbourne Central.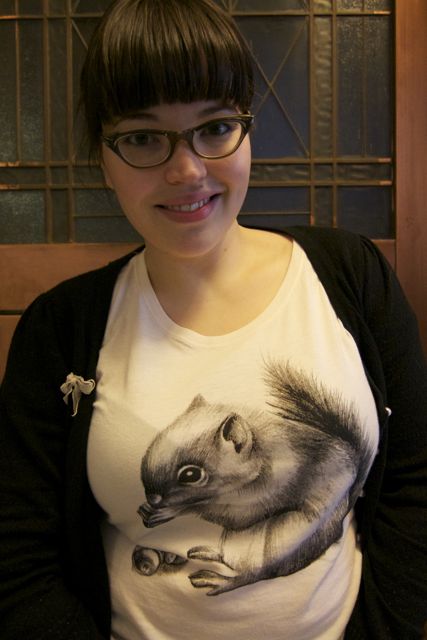 Fiona's just come back from North America, and like me had got a little overexcited about the squirrels we'd seen (Seriously. They're so much cuter than possums) and she managed to convince me I needed this squirrel t-shirt. Fortunately it's a lovely pink blush and the fabric's criminally soft, and miracle of miracles it actually fits over The Ladies without stretching the squirrel out to make him look like the Elephant Man.
See? He's looks just like the one I saw at the Grand Canyon last year!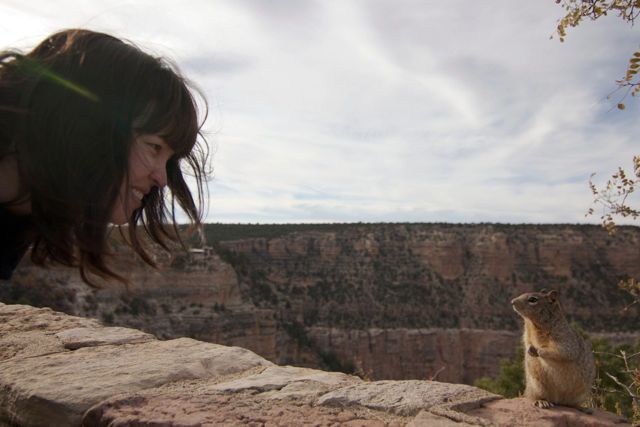 Carrying on with the" Critter" theme for the day, I'm also wearing my little dogface shoes from Em&Sprout at Etsy: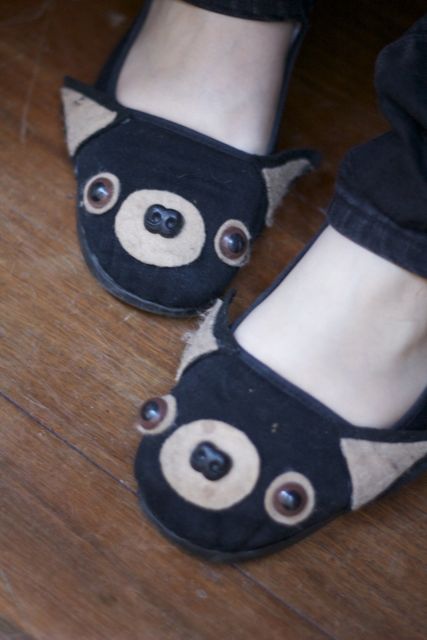 They've seen better days, but I'm seriously tempted to cave and buy another pair. Maybe some of the kitty ones this time…