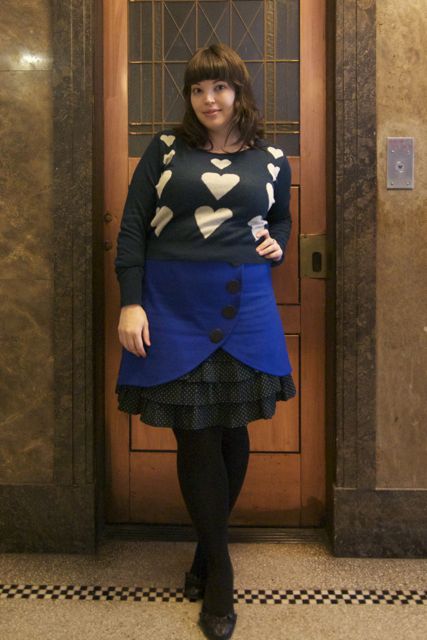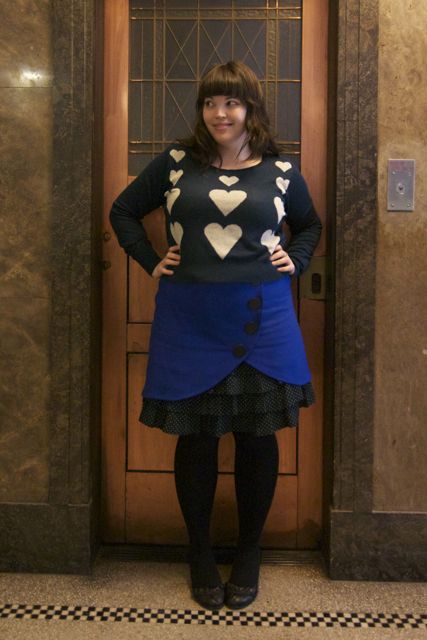 Top: Asos
Skirt: Love to Love You
Shoes: Wittner
I adore this ruffle front skirt from Love to Love You on Etsy – it's a flattering a-line and the curved wrap fastening with the peek of polkadotted ruffles is cute and wearable.
However. You don't see it on here very often because I've had a ridiculous amount of trouble finding successful tops to team it with. It's one of those items that look GREAT when you're half-naked, but somehow it doesn't play nicely with anything else in your wardrobe.
Usually I team it with a simple black top. Or a black cardigan. Or a black whatever. Because it's hard to go wrong with black. Then one day day I saw it hanging in my wardrobe right next to this Asos heart sweater, which I bought a few months ago but have barely worn. Because it doesn't go with anything else in my wardrobe (it's too big in the body, and too short in the waist. Asos size quirks FTW). I was sold on it originally because when I looked at it on the Asos website I discovered that the heart print is on the back too!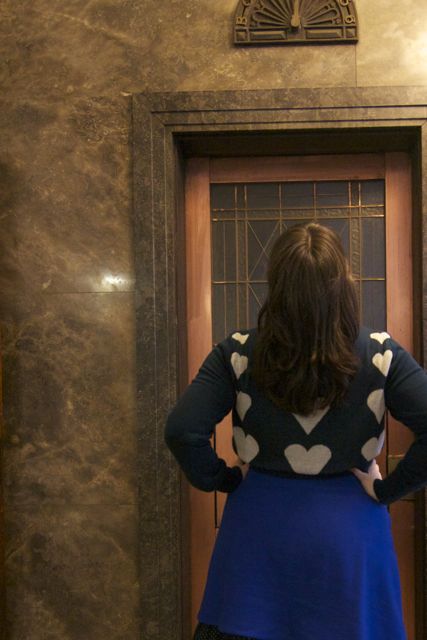 So – like two social outcasts in the playground – the skirt and the top kind of gravitated together, and have made one pretty successful outfit.
Isn't it nice when that happens?