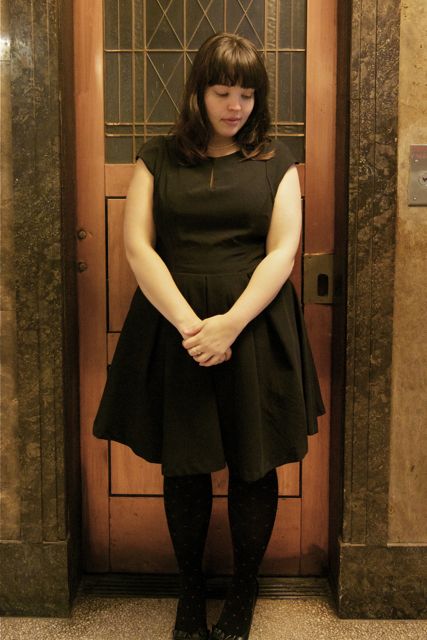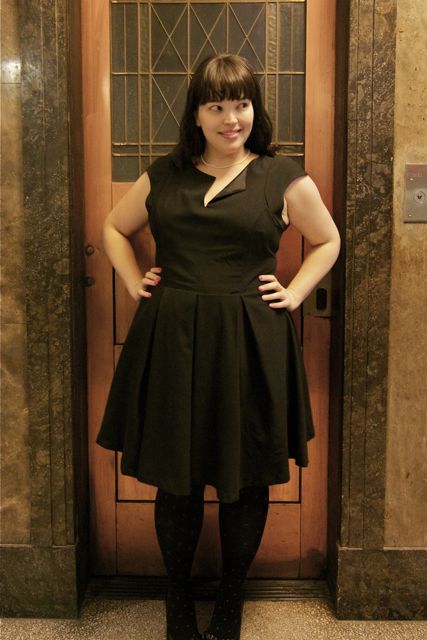 Dress: Asos
Tights: Leona Edmiston
Shoes: Wittner
This is the Much Anticipated Asos dress from my last order.
I caved and put the order through irrespective of the lack of discount codes (damn you, Asos) because I was so terrified it would sell out in the meanwhile. Then I traded that terror for the worry that it wouldn't fit/would be made of shoddy material/would be too short.
I am pleased to report that it is NONE of these things, and not only that, but it's still in stock in most sizes so if you like what you see go, go, go!
The dress is fully lined, and made of a kind of suiting material that barely crushes, but does attract cat hair like nobody's business. Of some surprise was the fact that it has an attached petticoat with a frill of tulle, so you get a most satisfactory fouf in the skirt. And the skirt is the perfect length, hitting just at the knees.
Look, it's not perfect. The slash neckline constantly flips open, so next time I'll wear it pinned with a brooch. The armholes are a bit too generous, and there's a peek of bra from the side. The bodice itself is a bit loose in the shoulders but I've got a surprisingly narrow upper-half if you don't take into account my big knockers, so that could be a fit quirk particular to me.
I really wanted to wear it out today, but it was chilly. After a bit of trial and error I decided to embrace the full-skirted look, and donned my rarely-worn City Chic ruffle jacket.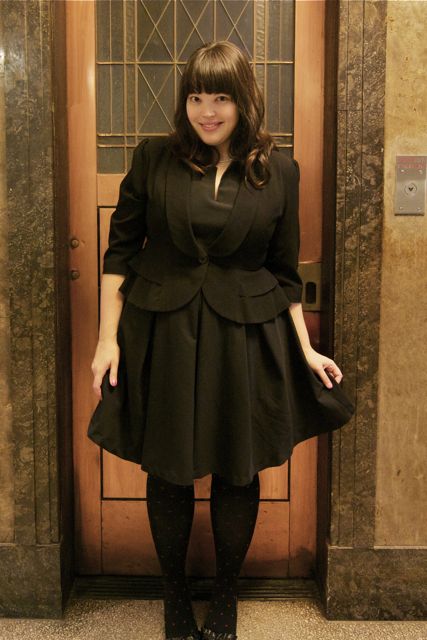 Jacket: City Chic
It's totally Gothic Lolita, isn't it?