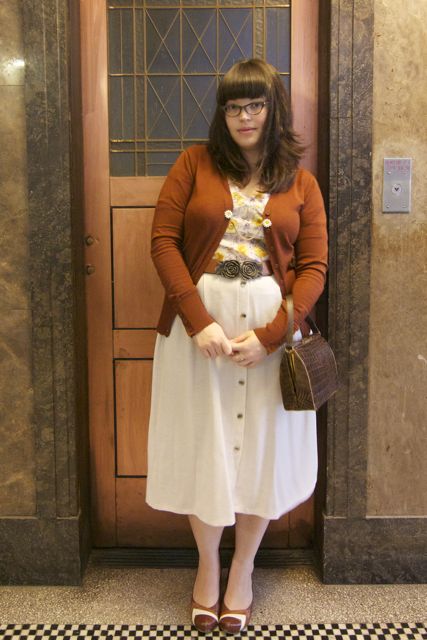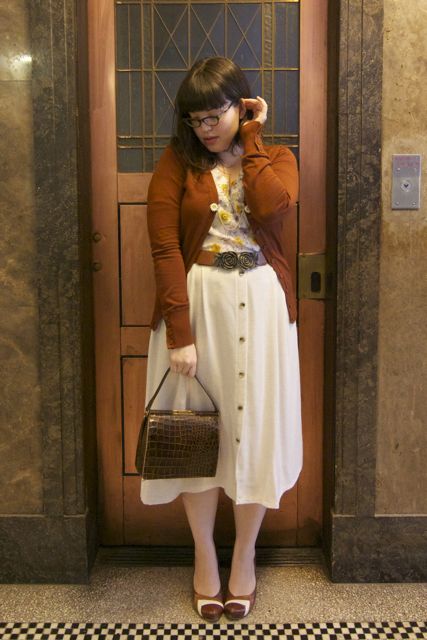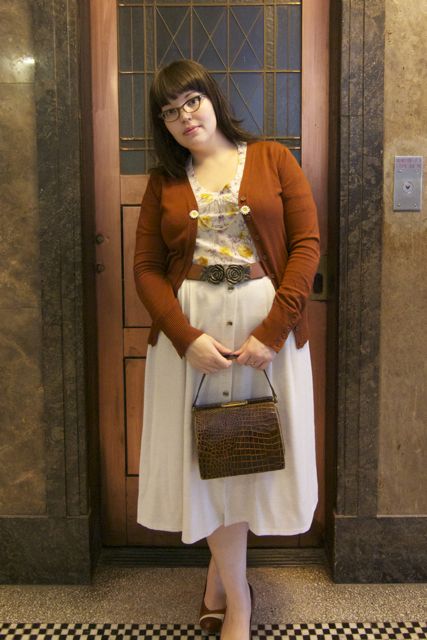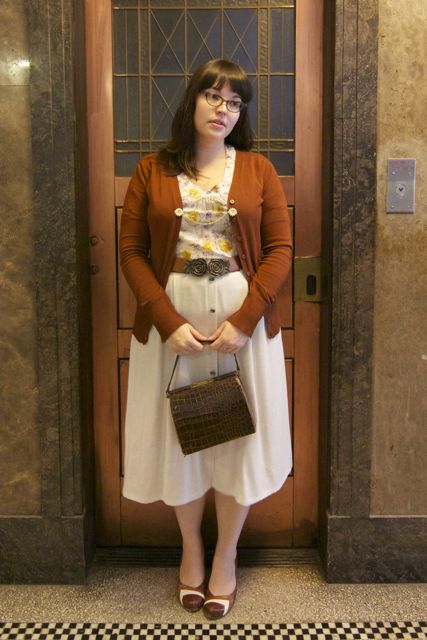 Blouse: Sportscraft
Cardigan: Glassons
Skirt: Thrifted via Savers
Belt: Glassons
Shoes: Chie Mihara
Sweater Guard: Vintage via Jackie D's Retro Boutique
Glasses: Vintage via Donna's Dress Shop
Handbag: From my Nana
Isn't this a ladylike outfit? The midi skirt, the cardigan, the vintage sweater guards and cats-eye glasses, my Nana's old handbag…
I'm doing my level best to channel the Melbourne Hipster Look today, but even with my most disaffected expression I think all I'm pulling off is "prim". Never mind – I like it anyway.
I've discovered that this caramelly cardigan goes with every floral print in my wardrobe, so it's getting A Lot Of Wear this season. I've been pleasantly surprised also that unlike my last Glassons cardigan this one hasn't lost its shape at all despite repeated wearings. It still has to survive its first wash but so far so good.
I really didn't NEED another cardigan when I bought this one, and it was the wrong size to boot, but I'm glad I managed to squeeze it into my wardrobe because it's proving the best trans-seasonal piece to turn my summer-frocks into autumnal delights.
My wardrobe IS somewhat straining at the seams again though, so I've done another big cull and put a lot of pieces up on eBay if you're interested. Not many dresses this time – Despite having, er, *goes to count* forty (FORTY?!) of them, apparently they're all compulsory wearing.
Maybe I'll do a winter-wear Frockapalooza…