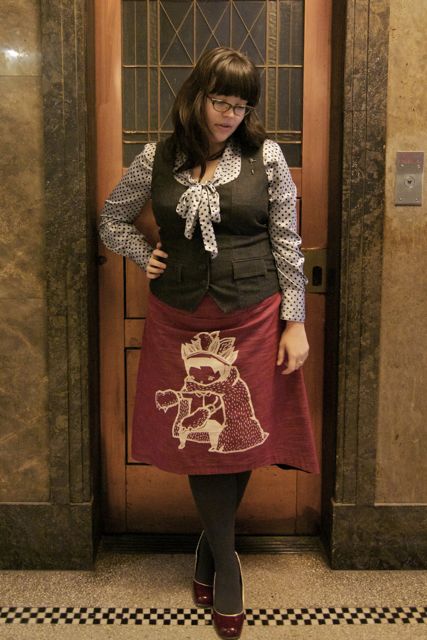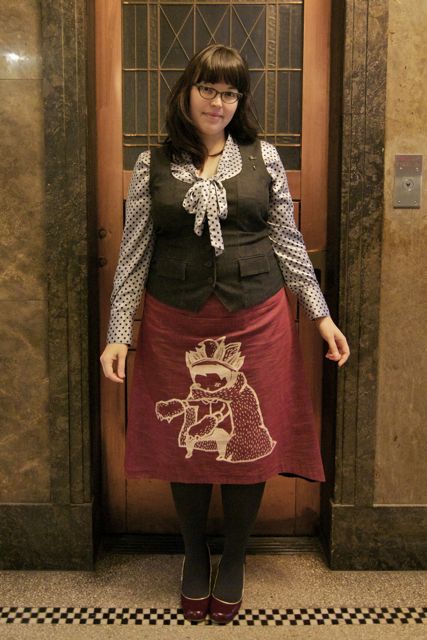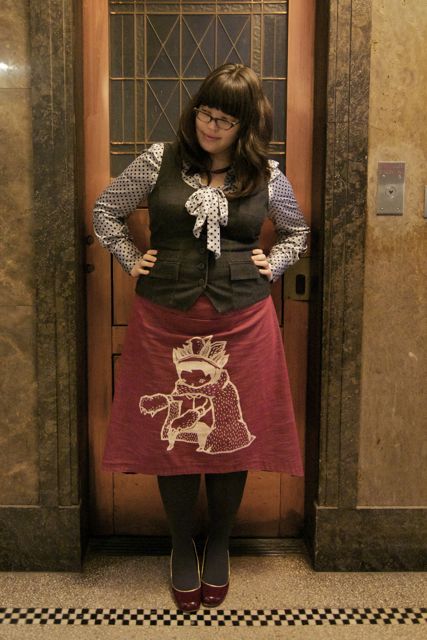 Blouse: Liz Jordan @ Noni B
Vest: Target
Skirt: Queen Clothing
Happy easter, everyone! I hope you're all enjoying extra-long weekends.
I've spent most of it in bed laid up with a pretty miserable head-cold, but I'm definitely on the road to recovery.
Today The Sophisticate and I took a drive down to spend the rest of the holiday with his folks in Leongatha, and I'm ensconced in front of an open fire with a cup of green tea and the promise of a yummy home-cooked meal ahead of me, so life's looking up.
It's a remarkably restrained year for me egg-wise (secret: easter eggs are my favourite form of chocolate consumption. Especially refrigerated ones). In the post-easter purge when all the delicious hollow eggs are discounted I'm fully intending to embarrass myself in a bacchanalian gorge to make up for it 😉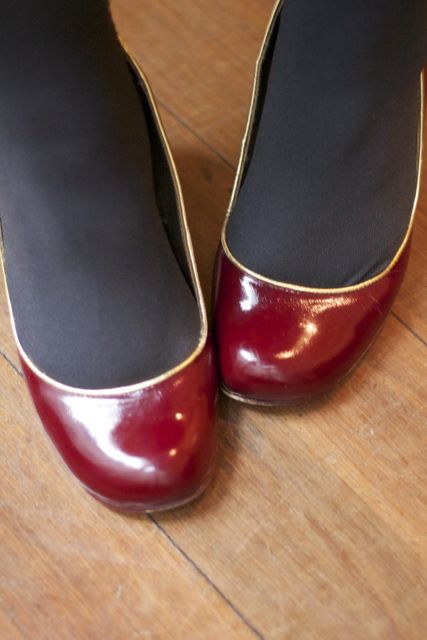 Shoes: Poetic License
I bought these chevron backseam pantyhose from David Jones when I went in to replace the polkadot tights that I'd put my finger through on first wear.  I assumed that because the spotty ones fit so well, these would too (same brand, same size, you'd think, wouldn't you?) but alas they bag around the ankles, bag around the knees and ride down.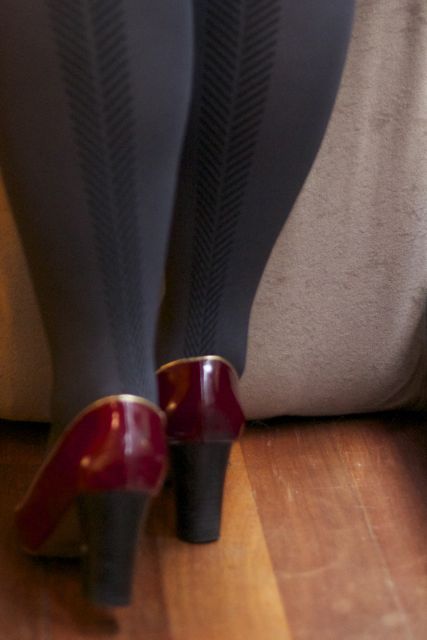 Tights: Voodoo
I guess the hunt for good grey tights goes on.
The little pin I bought from a little antiques stall in Missouri – It was only a few dollars, and I can't believe I deliberated over it for even a moment, it's a lovely piece and every time I wear it I remember warmly the experience of being in the US and meeting The Sophisticate's most gorgeous extended family.