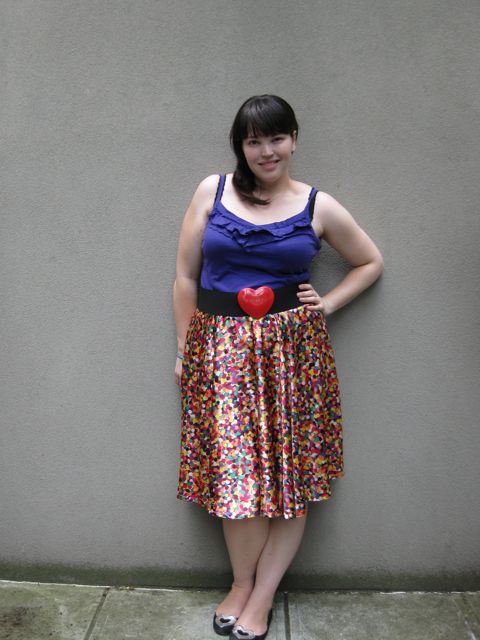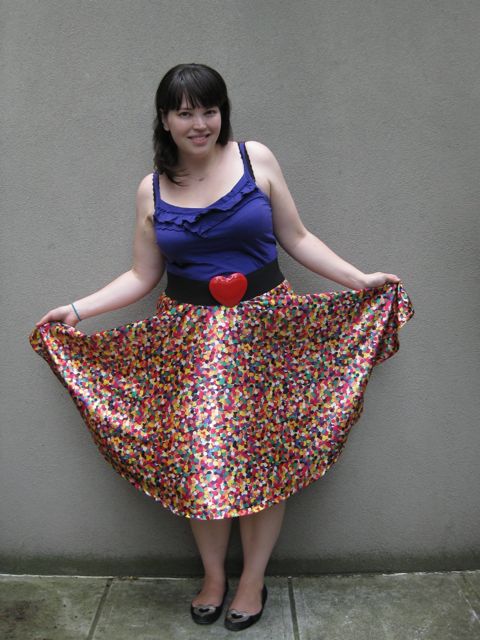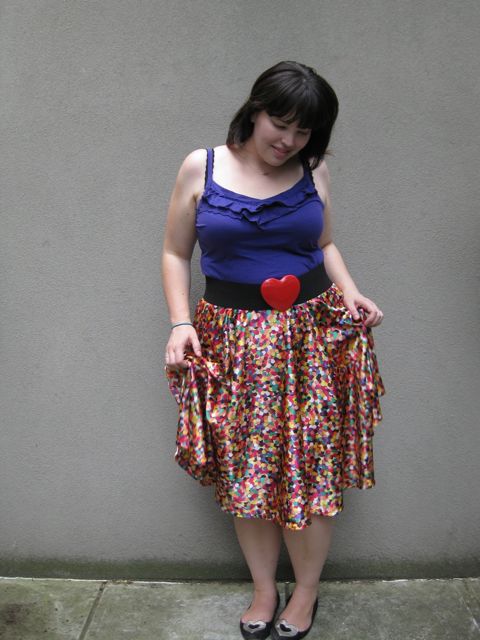 Singlet: Rockmans
Skirt: DIY
Shoes: Zensu
Belt: City Chic
I can't tell you how much I love CurvyGirlChic's challenge for herself this month: to wear more colour. And she's encouraging her readers to follow suit and send her some pics. This is mine!
I'm a big fan of colour, as you no doubt know, and this skirt is probably my favourite DIY piece. It goes with… well, possibly everything in my wardrobe. I picked up the blues and purples with this ruffled tank.
Very short one today, because I've got a backlog of emails to get to, but head on over to CurvyGirlChic's blog and send her a nice colourful outfit shot because it's going to be a season of brights!