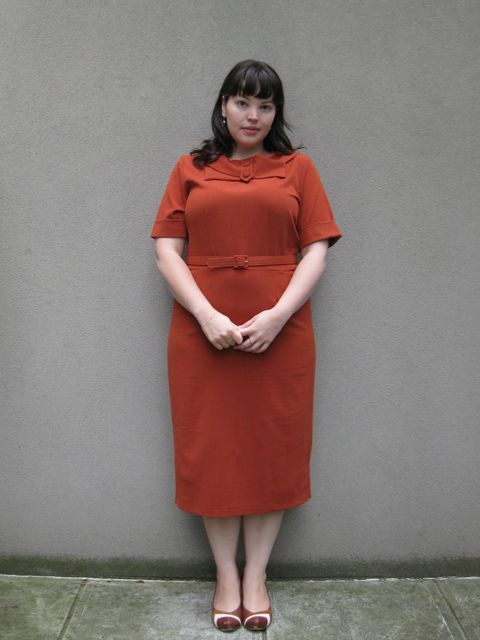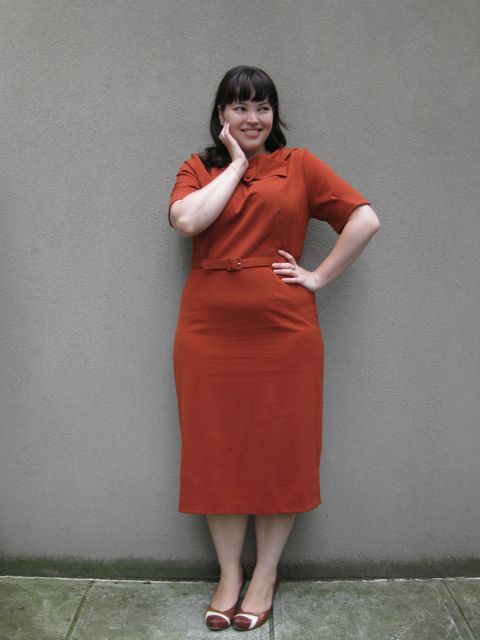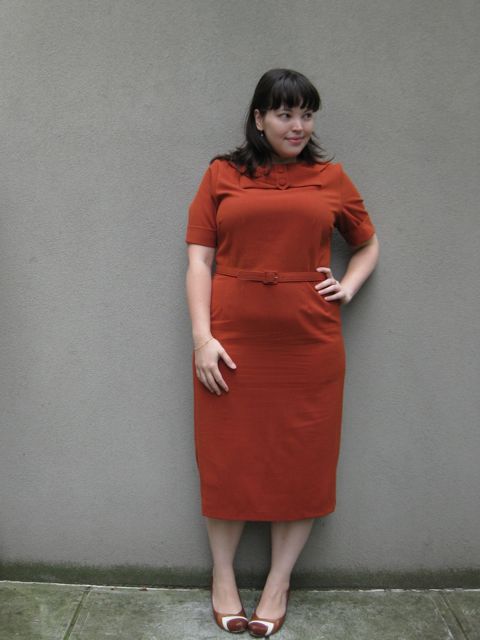 Dress: Bettie Page Clothing
Shoes: Chie Mihara
Having a bit of a camera/tripod dilemma at the moment, so the blog posts are a bit few and far between. Plus I'm off to Sydney tomorrow for Sales Conference (on Valentine's Day… Splendid timing, head office) but hopefully I'll be back to a more regular posting schedule by the end of next week!
I've worn this dress a few times since buying it from the Bettie Page Shop in San Francisco, but I've never had the opportunity to photograph it before. It's a teeeeeensy bit disappointing on film – evidentally it's one of those items that looks better in person than in does in photographs. It's a lovely autumnal colour though, and since Melbourne's gone back to being quite chilly (I actually saw a woman wearing boots over jeans today!) it's just the thing.
Early days yet, but how're the tags going? I decided to blog this one under "Autumn" even though it's officially the middle of summer here because it's an outfit probably more suitable to cooler months, than those with 35 degree plus days.