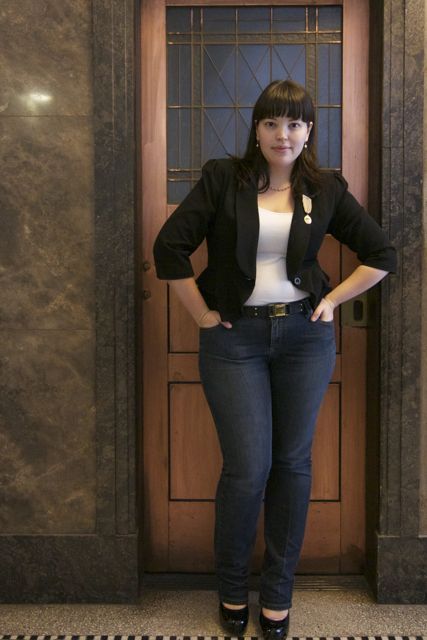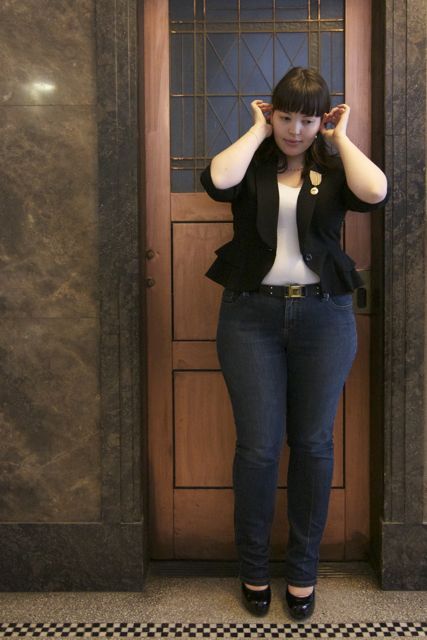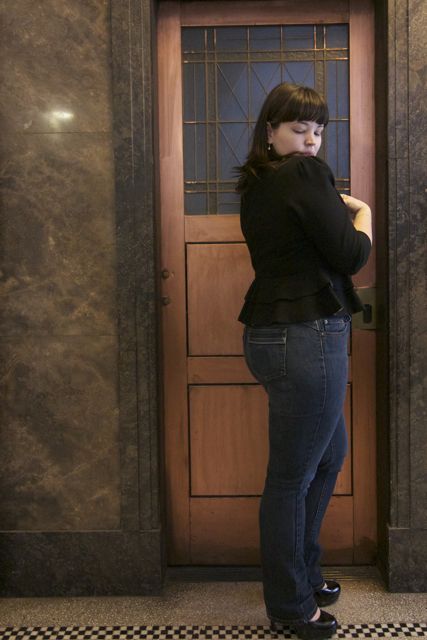 Singlet: Giordano
Jacket: City Chic
Jeans: Sussan
Shoes: City Chic
Belt: Dorothy Perkins
Speaking of buyer's remorse. I've got a serious case of it over this jacket.
It's not that it was expensive (it wasn't) or that it's poorly made (it's not) or even that it doesn't fit well (it does) but that I just waited too long to wear it for the first time.
It sounds a little crazy, I know. But if I don't wear something as soon as it's arrived it kind of loses a bit of appeal for me. Maybe I've been conditioned by my childhood; I was one of those little girls who carried their old shoes home in the shoe box, because they were wearing the new ones. Or maybe it's just good old second thoughts.
I didn't even impulse buy this jacket! I saw it in City Chic, loved it, imagined all the different ways I could wear it, then came back again and again until I finally sucked it up and bought it.
Then I got it home, and lo, it didn't work with any of the outfits I'd had planned for it.
Because of the ruffles on the hips it created the most extraordinary hourglass shape, but the waist is too high (or maybe my bust too full) which means that when I teamed it with my pencil skirts it created the most bizarre double hipped silhouette ever. Over an a-line or full skirt it looked Edwardian, and too old fashioned even for me.
For its maiden voyage I've gone back to what I was wearing the day I tried it on the first time. A pair of higher waisted jeans, and a white singlet. And it looks great, but I like every item in my wardrobe to have more than one application, so it remains to be seen whether it survives the next cull.