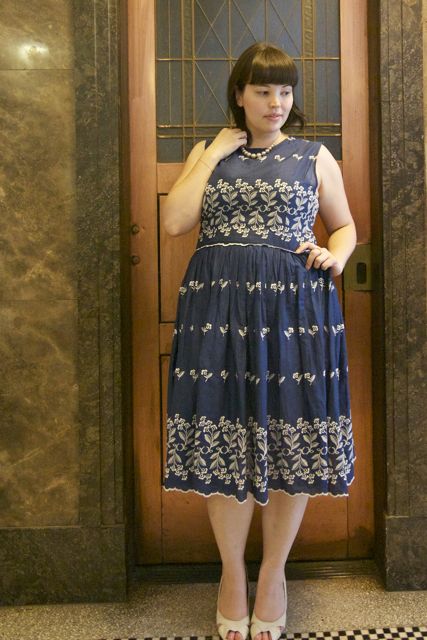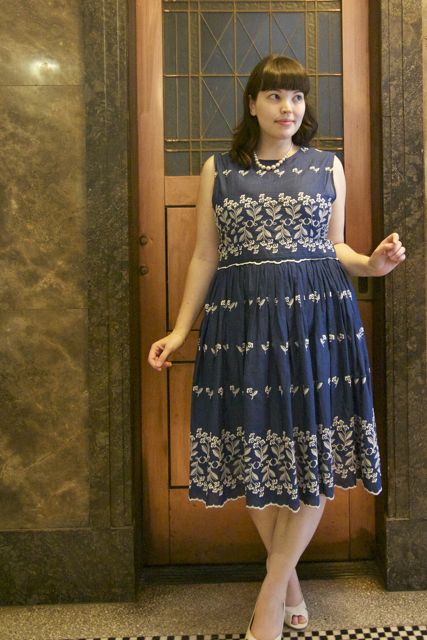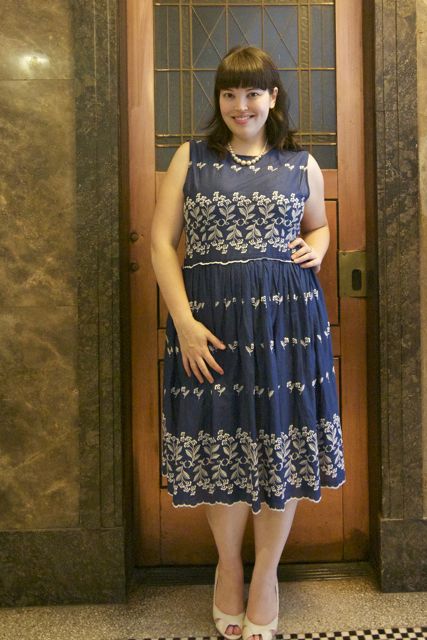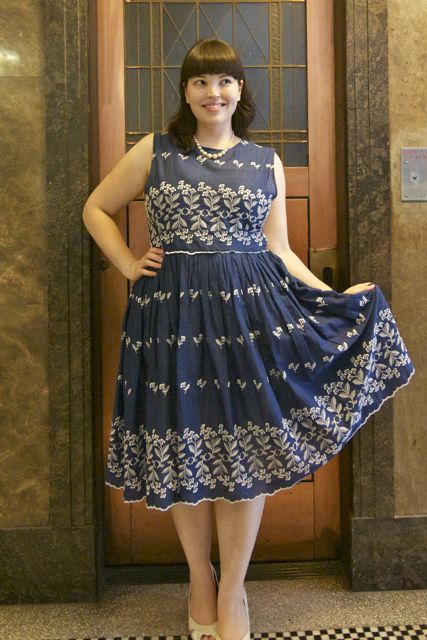 Dress: Asos
Shoes: Hush Puppies
Moments after I ordered this dress online from Asos I was hit with a bad case of buyer's remorse. At $116 it was a pretty big gamble for a store that I'd never ordered from before. The size chart could be skewy, the quality could be off… I'd heard massively varying things about the products, and $116 was over half-way to a dress I'd fallen head-over-heels with on ModCloth.
Usually when I'm dealing with an online store for the first time I prefer to start small, and work my way up to a big investment piece, but I'd been keen to give Asos a whirl for a very long time, and this dress seemed to be right up my alley. Unlike 90% of the dresses on offer it didn't have a crotch-skimming hemline, but was a most lady-like tea length. The delicate broderie embroidery looked enticing, and encouragingly breezy. I liked the navy blue, and the 50's style silhouette. The free shipping sealed the deal.
I was thrilled with it when it arrived. The cotton's gossamer thin so it's perfect for these ghastly humid days that Melbourne's suffering through at the moment. It was badly crushed in transit, but once I'd ironed it out it survived the day remarkably smoothly. It's well-made and the size chart was spot on; which I hear is a rare occurrence!
All in all I couldn't be happier with my first Asos order (well, unless it had pockets, but you can't have everything)