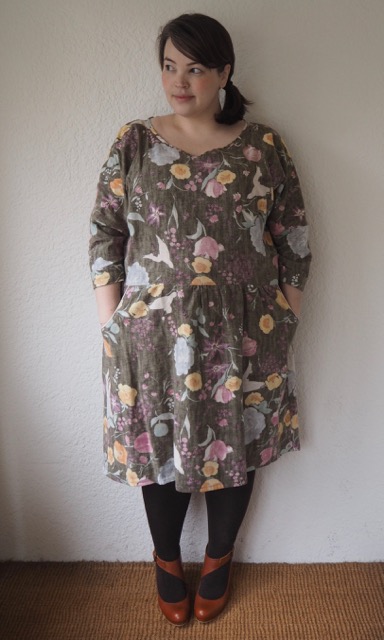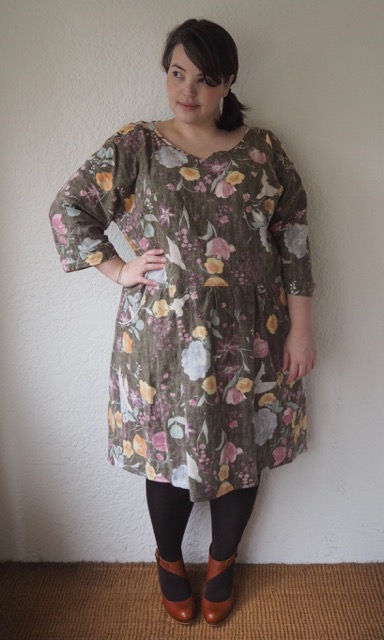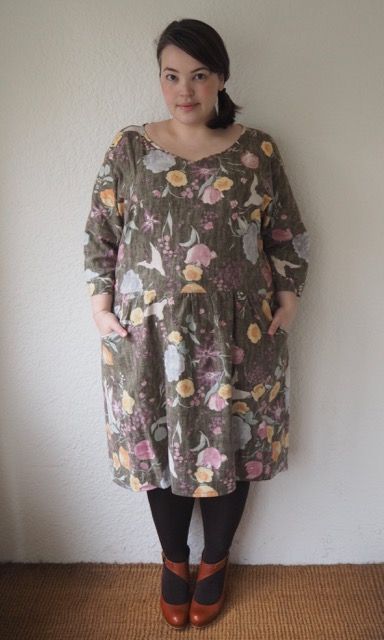 Dress: DIY from Fancy Tiger Crafts pattern
Tights: Woolen Goods
Shoes: Gorman
Flannel's nice, huh? Flannel PJs, flannel sheets. There's just something about it that suggests warmth, comfort, lazy winter days. It's definitely an indoor fabric, or at least that's what I thought until I saw this brushed cotton from Japanese fabric designer Nani Iro.
It has the lovely soft hand-feel and warmth of a regular flannel, but the composition is 100% cotton and the elegant floral print ensures the dress looks more like a watercolour painting than a nightie.
It's the second Fen dress that I've made using my new(ish) Fancy Tiger Crafts dress pattern. The first, made from a hemp-cotton linen, has been one of my favourites for months.
In deference to the chiller weather this flannel Fen dress has sleeves which (to be honest) I'm a little on the fence with. The pattern is already so boxy that the extra volume around the arms just seems to nudge it into OTT territory.
More successful was the piping that I added to the pockets:
I haven't used piping before, but it turns out it's hilariously easy and adds just the right amount of definition to the low scooped pockets. I like it. I want to add piping to alllllll my pockets now.