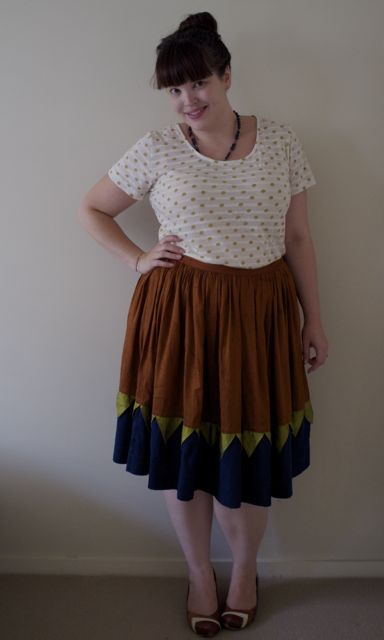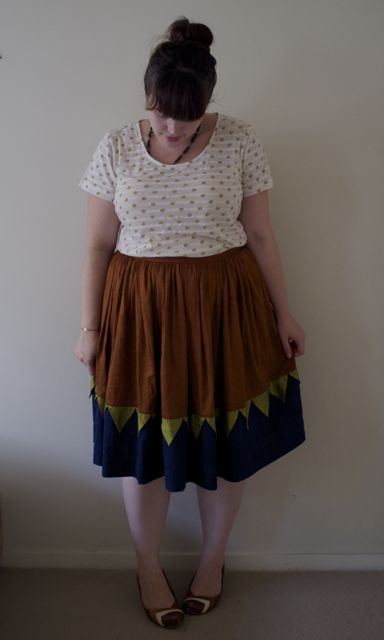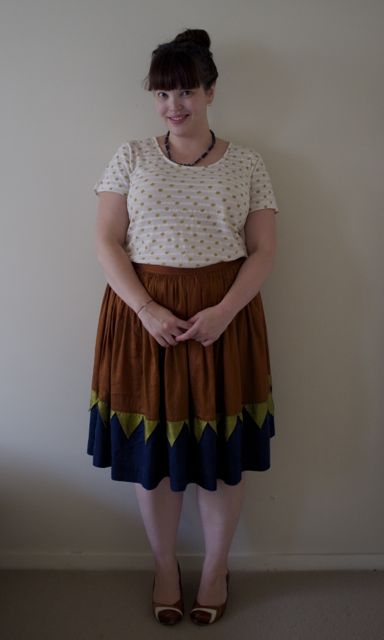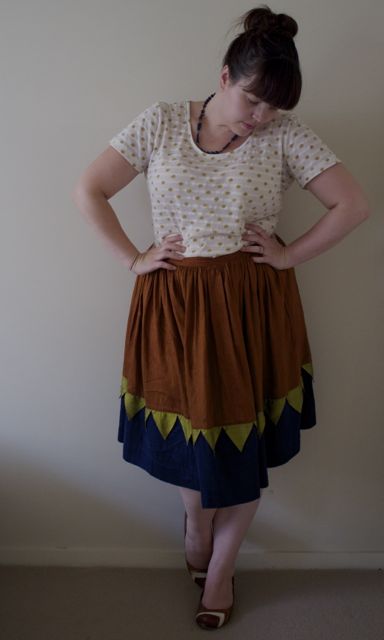 Top: Gorman
Shoes: Chie Mihara
I don't often talk about body politics on Frocks and Frou Frou. I made that choice deliberately when I started the blog in 2008.
See, I like to pretend that we live in a world where no one judges other people on the basis of shape, size, weight, age or the colour of their skin. Addressing the issue is acknowledging that it exists, and in my cozy little corner of the Internet, it doesn't.
In over four years of blogging I can count on one hand the number of times I've received an unpleasant email or comment. I keep my head down, my politics under wraps, and the trolls leave me alone.
In the last week though, three examples of fat-shaming popped up on my personal Facebook feed, and it occurred to me that perhaps because I don't rise to the bait or call them on it, people don't realise that what they're sharing might be hurtful or damaging.
My friends aren't to blame; body snark is such an intrinsic part of today's culture that it probably didn't occur to them that a birthday card ridiculing fat women, or a gripe about overpacked public transport would be taken to heart. And I didn't take them to task for it, because its not my style. I just hid the post from my feed, put it aside in my mind, and carried on with my day.
Then earlier today I read something that galvanised me into writing this post.
Sally McGraw is the writer of Already Pretty, a blog that "exists to show that body knowledge gained through explorations of personal style can foster self-love and self-respect".
"The Question of Health" is a post that Sally wrote in 2011, before I started reading her, so when it popped up in my twitter feed earlier today it was the first time I'd come across it.
In her post Sally says:
"Every woman at every weight, shape, and size deserves to be treated with respect, deserves to feel loved, deserves to make her own decisions about her own body. Every woman at every weight, shape, and size deserves to have a fabulous time exploring her personal style and honing her unique look. Every woman at every weight, shape, and size can define health for herself. And, above all, every woman at every weight, shape, and size deserves to be happy."
I can't imagine a more important message to pass on to you than that.
Click through, and read the full article, and once you're done here's some more resources to hopefully give you the tools to stand strong against any fat-shaming, concern trolling, or body snark that you might encounter in your travels elsewhere.