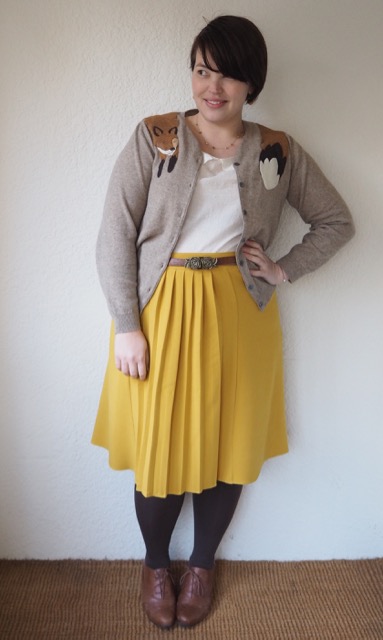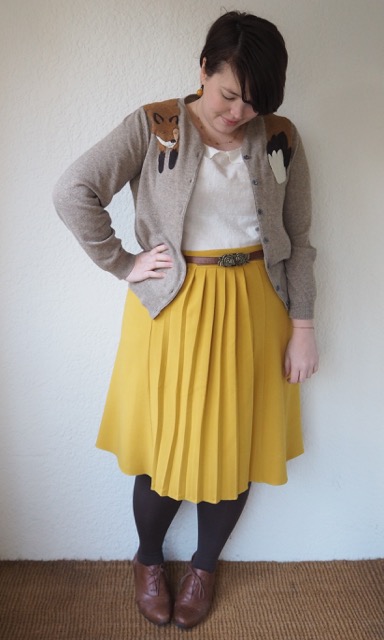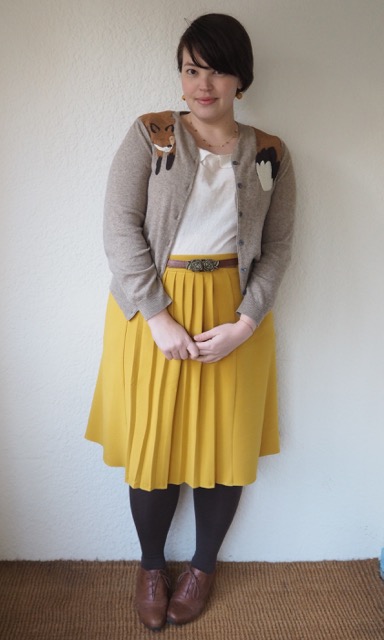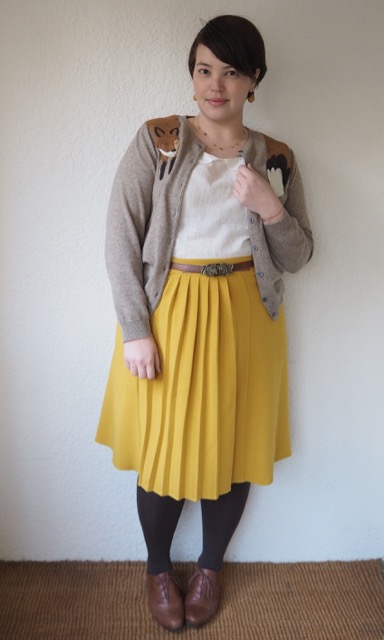 Cardigan: Woolovers (remixed with Dandryrions Applique)
Blouse: Princess Highway
Skirt: Asos (similar here)
Tights: Sonsee
Belt: N/A (similar here)
I've had my eye on the fox-stole cardigans at Dandyrions for years now, but when I saw her new-and-improved style I gave up any attempt at resisting temptation pretty much immediately.
They remind me fondly of a sweater that I was wearing way back when Frocks and Frou Frou was in its infancy, though the Dandyrions fox is much less carnivorous-looking with his sweet little face and whuffly nose.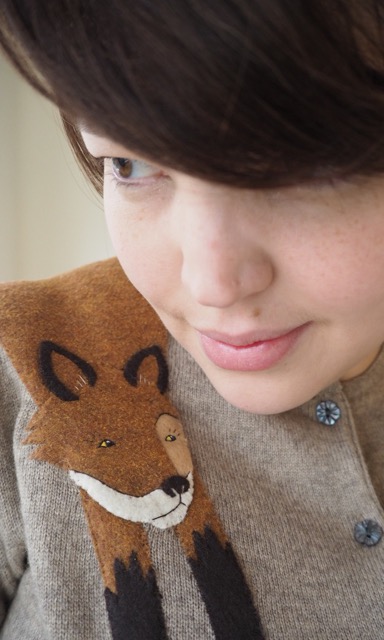 The fox-stole cardigans at Dandyrions are actually generic store bought pieces from H&M with Lisa's lovely embroidered felt appliques hand-sewn onto them, but if you don't see the size or colour combo that you're after (and Lisa can't source it for you) you can actually buy the appliques by themselves and attach it to your own cardigan or top.
I'm still working on a fairly tight living budget post-redundancy, so after a bit of deliberation I decided to do the Sensible Thing, and rather than having Lisa from Dandyrions source a cardigan for me I went the cheaper option and decided to attach the applique myself to one of my plain Woolovers cardigans.
The applique arrived quickly, complete with comprehensive sewing instructions, and even thread to match the three key colour elements in the felt.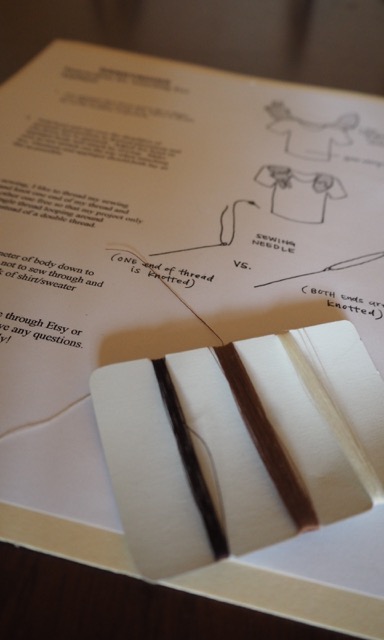 It was a simple task to hand-stitch the little foxy fellow onto my cardigan. The head and front paws come separately from the body so that you can arrange it to best suit the neckline of whatever top you want to use.
I positioned, pinned, and stitched all in one night while sitting in front of the telly with my boyfriend, and even if you have the most rudimentary sewing skills this should be a fairly straightforward job – you just have to ensure you don't stretch the cardigan/top out as you sew to ensure the applique doesn't buckle (or you can just get Lisa to do it for you!).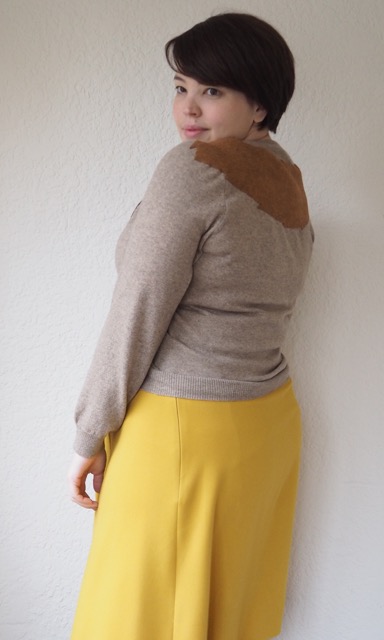 The little foxy friend wraps all the way around your shoulders just like an actual stole, but with considerably less Cruella Deville.
I teamed it with my mustard skirt, tights, and collared blouse for that kind of Escape To The Country vibe.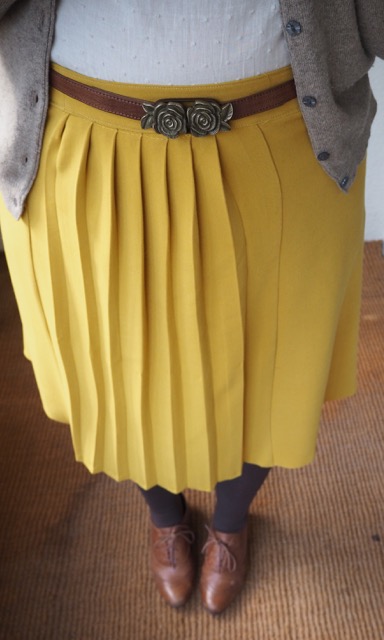 I think the local wildlife approved….