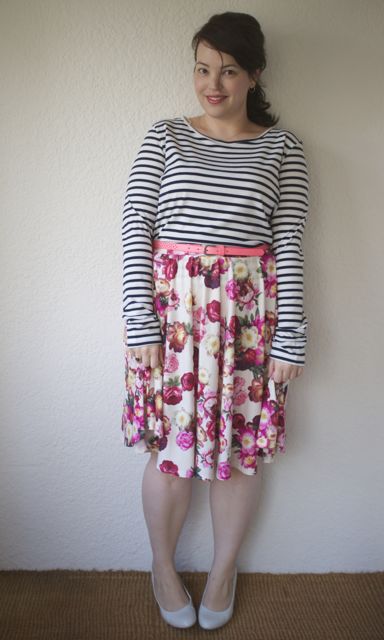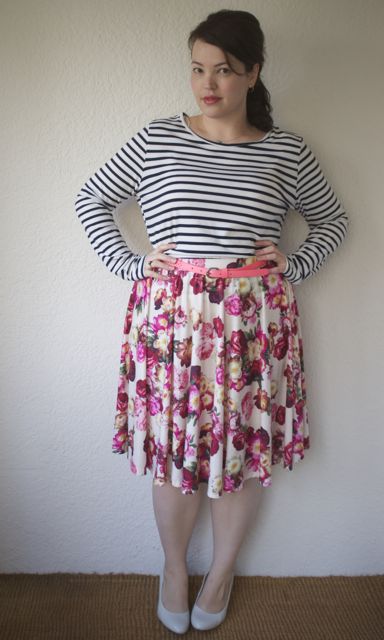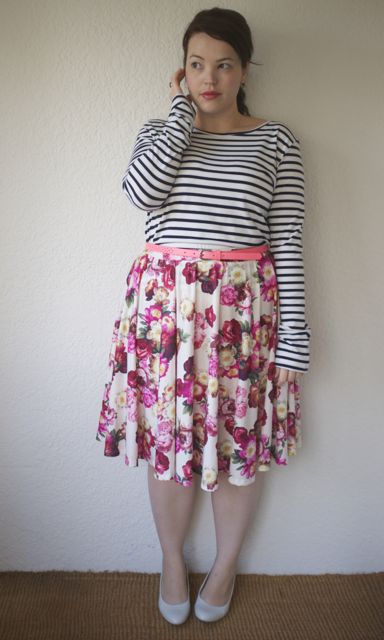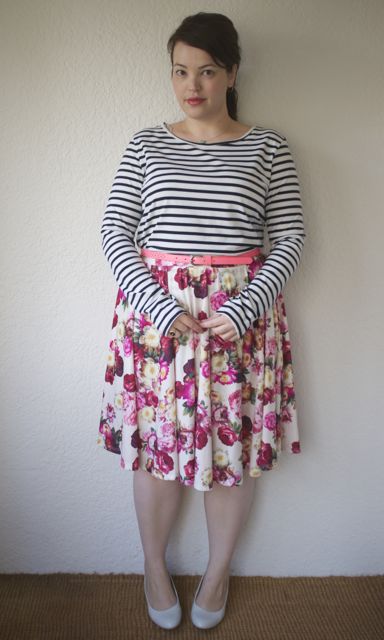 Top: Temt

Belt: Target
Shoes: Lifestride Parigi via Shoebuy
Just a quickie, late on a Monday night before I put myself to bed!
I ordered this Midi Floral Skirt from Asos in the sales a couple of weeks ago, because I loved the full blown roses print and thought there was plenty of items in my closet it would go with.
I sized down, assuming that as it was a pull-on style it would probably be a similar fit to the recent scuba skirts that have been cropping up. The fabric's a reasonably thin jersey, and that means there's not as much volume as there would have been with a stiffer fabric, but the skirt's a full circle so there's still a lot of flare around the hips.
I love the combination of florals and stripes, and it's something I'm seeing more and more of on blogs and in magazines. The stripes seem to lift an old-fashioned floral print into something a little more contemporary, where the florals pretty-up the minimalist simplicity of a nautical top.
I suspect this particular top is too loose for this outfit to be 100% successful, and the long sleeves create too even a balance between the two prints. In summer I'll team the skirt with a closer fitting top that allows the rosy fabric to sing, without overwhelming it.
But of course, it's winter, and it's freezing, so this is what you get for now!