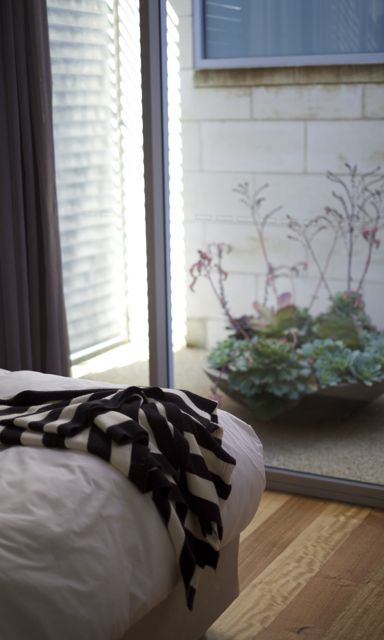 We're halfway through 2014, can you believe it? Winter solstice was a few days ago, so the darkest days are past, and from now everything should gradually start getting lighter and warmer. It's a nice metaphor for my life, actually.
Since the start of the year it's been all go-go-go on both a personal and a professional level, so when the lovely Iolanthe Gabrie from Ruby Slipper invited me to participate in a blogger weekend away down on the gorgeous Mornington Peninsula I leapt at the opportunity to get away from some much-deserved R&R.
I used to visit the Peninsula regularly for work, but I haven't been down there for over a year, so I was delighted to discover what an easy and quick run it was on the new freeways. The beautiful beaches make it an obvious holiday spot for the summer, but I have to admit I've never been a surf-and-sand kind of girl, so it's never occurred to me to consider the region for a weekend getaway.
My mistake, because it turns out there's a helluva lot more to the Peninsula than beaches and fish and chips. There's wineries, and antique shops, and cute little towns with great food cultures. There's galleries, and scenery, and (ohmygod) even natural hot springs. We're spoilt in Melbourne to be such a hop-skip-and-jump away from a holiday location like that.
The weekend was hosted by Aquabelle Apartments; a boutique home-away-from-home, consisting of exquisitely appointed apartments in the middle of the beachside town, Rye.
The apartments are all luxuriously furnished, and feature everything you could possibly need to be comfortable. Leeyong and I were staying on one of the two-bedroom apartments, but it was definitely big enough to house a veritable tribe of bloggers.The corridor that led to the huge open-plan living area housed a complete kitchen with oven, stove-top, and full-size fridge. You're spoilt for choice around the Mornington Peninsula for fresh, locally grown produce, so why wouldn't you want to take advantage of it, and cook for yourself, right?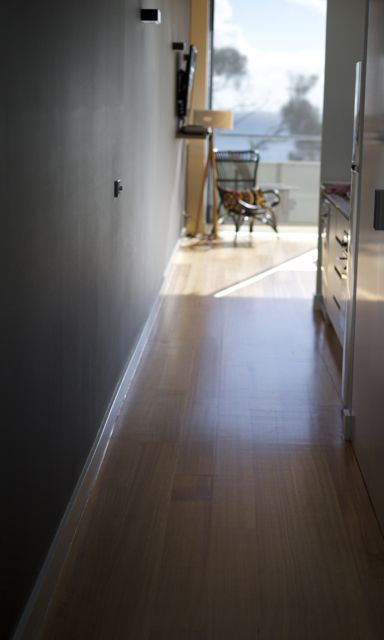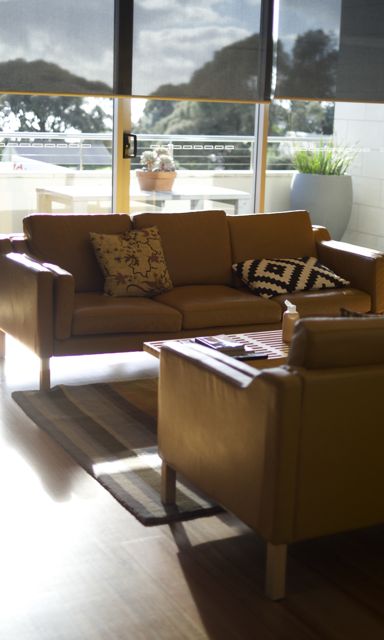 The living area boasted huge floor to ceiling windows that led out to a sunny deck that overlooked the water. There were comfy couches, a huge entertainment system (with a library of DVDs included!), books, magazines, and a substantial dining table for entertaining.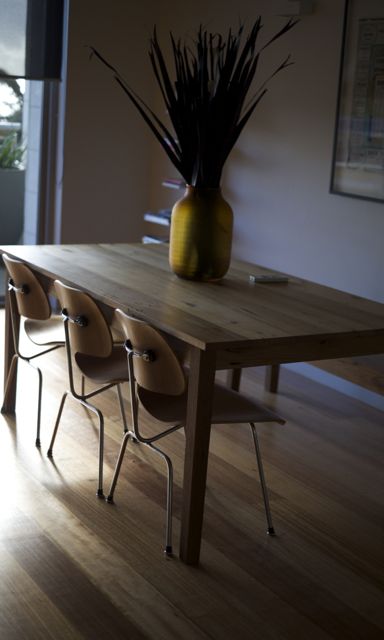 I loved the attention to detail: the plush blankets on the end of the beds, the throw pillows on the couch, even quirky little elements like unexpected figurines. The kind of flotsam and jetsam that makes a place feel like a welcoming home, not a hotel.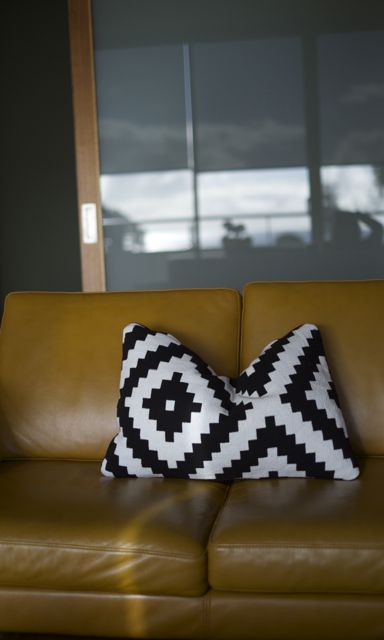 I joined Iolanthe, and the other lucky "Aquabloggers" – the kind and welcoming Cecylia (who brought along her delicious little baby Winston and blogger-husband Chian), the effortlessly cool Leyong from Style Wilderness, and the multi-talented Alexia from Pascal et al – late on the Friday night; and after another long and exhausting week at work the huge and cushy bed in my bedroom at Aquabelle felt like the best place in the world.
I woke up early the following morning. The other bloggers had planned an assortment of healthy endeavours to kick off the day: jogging, a long walk, a healthy breakfast.
Me? I was determined to start my relaxing weekend off right, and spend a few hours lolling about in the healing waters at the Peninsula Hot Springs just a few minute's drive away from the hotel.
I didn't really know what to expect – I'd been to a Ryokan in Japan a couple of years previously, which was as austere as it was magnificent – but the fact that the Mornington Peninsula even HAD natural hot springs was a revelation to me.
It turns out the centre is just gorgeous (especially, it must be said, very early in the morning before the crowds of holidaymakers and hen's weekends descend)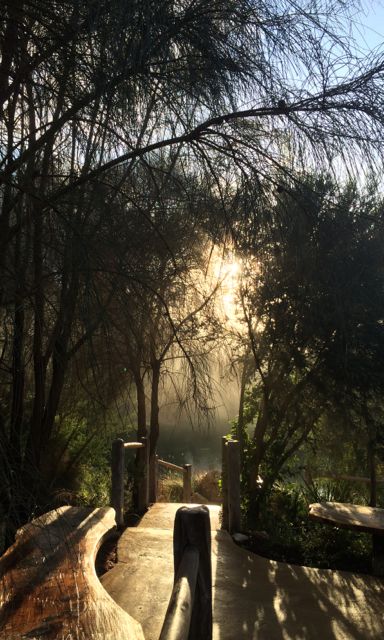 Peninsula Hot Springs is made up of a number of  baths of differing sizes, features and temperatures. Some have bubbles, or a view, or they're silent, or they have a little waterfall, or they're on top of a mountain. They're all connected by paved walkways that allow you to wander around in your togs admiring the gorgeous natural landscape and cooling off between dips.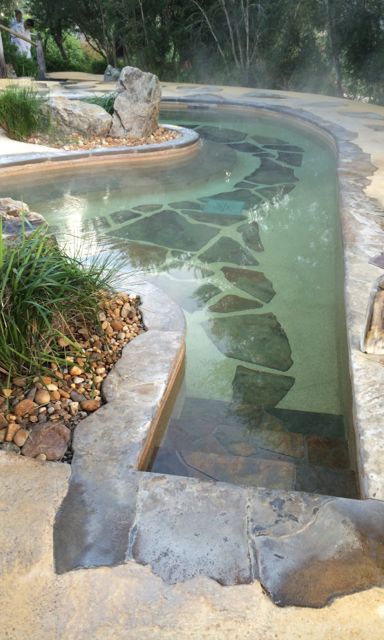 There's a big lake in the middle of the complex, with some very smug looking ducks, and deck chairs you can admire them from.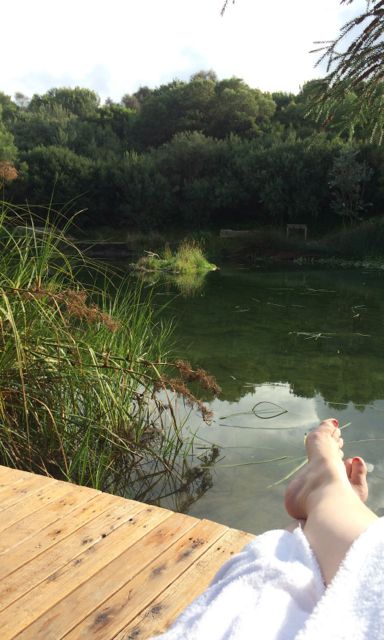 There's also a sauna, a Hamam, and a reflexology walk that made me feel like all the stresses of the previous 18 months were getting pummelled out the soles of my feet. Bliss.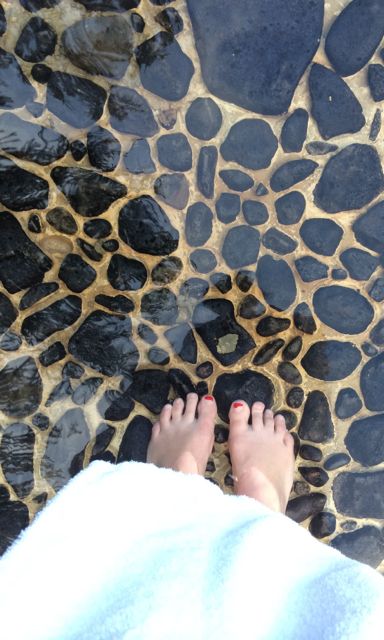 Apparently there's also a very serviceable cafe on site, but I wasn't able to sample it because by the time I'd finished poaching myself like a 63-degree egg it was time to join the rest of the Aquabloggers for lunch at local restaurant Volpino.
…. TBC ….