Hello from sunny Perth!
I'm here for work – to visit my lovely WA sales rep – and also to help my amazing baby sister celebrate the momentous occasion of her 30th birthday. "O" birthdays are always biggies, but this one's particularly important, considering the journey my beautiful sister has been on over the last couple of years.
It was wonderful to land in Perth early this morning, and have blue skies and warm sun welcome me. It's been raining and miserable and wet in Melbourne for the last couple of weeks.
So today I wanted to post part 2 of my amazing weekend away on the Mornington Peninsula courtesy of Aquabelle Apartments. When I last left you I was recovering from a strenuous morning soaking at the exquisite Penninsula Hot Springs.
I'm not much of a morning person, and I'd skipped breakfast in favour of getting into the pools first thing as soon as the sun rose, so by the time lunch rolled around I was absolutely STARVING.
Lunch was at a laid-back pizza cafe in the heart of Mount Martha, Volpino.
With an experienced chef at the helm, a strong focus on locally sourced seasonal produce, and a bonafide coal pizza oven in the back I knew we were in for a treat.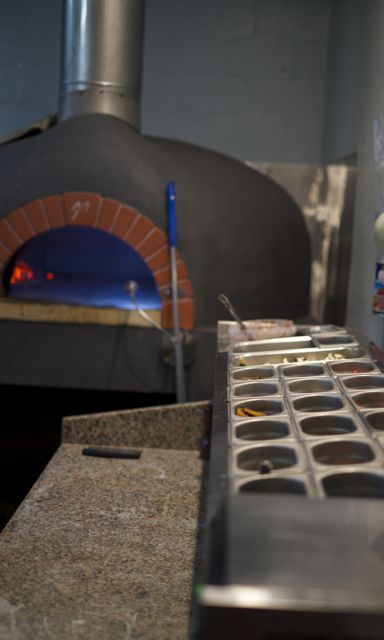 Nathan Torrens, the chef at Volpino, served us up a selection of his favourite dishes from the menu: an antipasti dish with some world class jamon, olives, peppers and cheeses and well as house-baked bread drizzled in an excellent olive oil.
It's fun, sharing a meal with other bloggers – I haven't really done it before! No-one bats an eyelid when you pull out your camera to take some photos of the lovely food. Here's the delightful Iolanthe looking very professional, documenting Volpino's delicious offerings.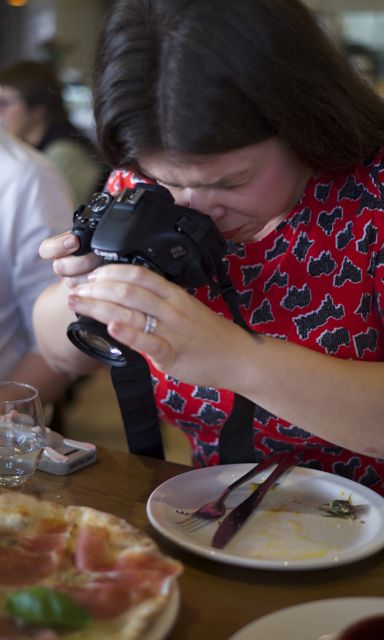 This is Leeyong; my room-mate for the weekend, and Cecylia, busily making sure everyone's tastebuds on Instagram were watering – were you following the #aquablogger hashtag?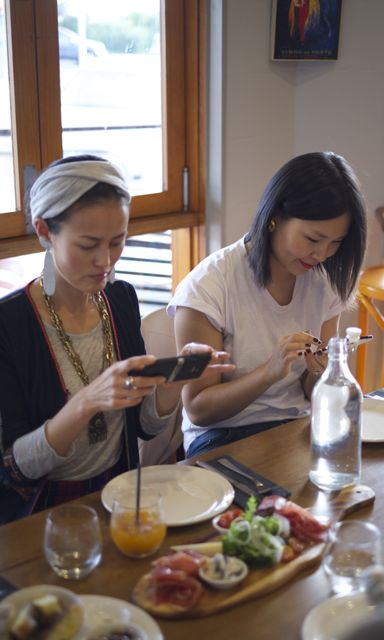 And here's Alexis, who's now making everyone very jealous with photos of her travels around Paris (no rest for the wicked, eh?)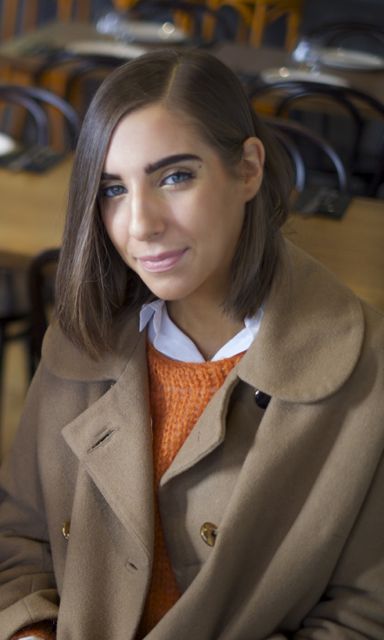 The pizzas were amazing, naturally.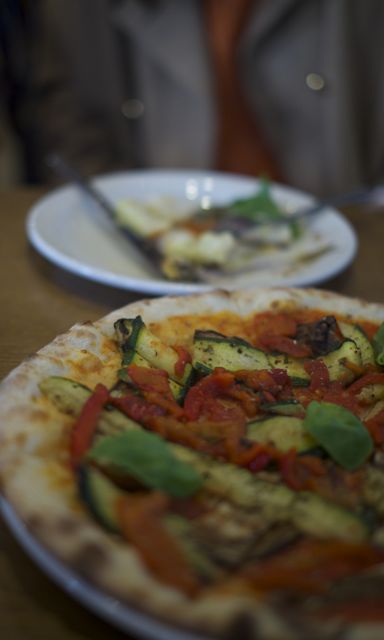 And once we caught sight of the house-made desserts at the counter, we somehow managed to make room for them, too. A bit of tiramisu is just what you need to finish off a beautiful Italian meal, amirite?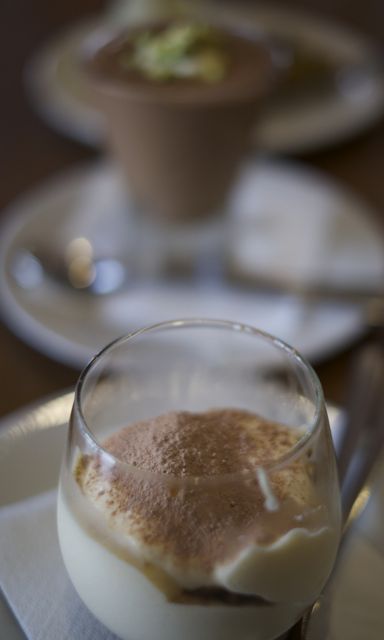 By now the rain was well and truly coming down, and we all seemed a little mired in a post-prandial stupor of good food and relaxation, so we said thank you and goodbye to the friendly team at Volpino and peeled off to enjoy the rest of the afternoon.
I know I'm painting a picture of a very hard and strenuous weekend. All that eating, and sleeping, and lolling about in natural hotsprings… It's a tough gig, and it wasn't over yet.
Later in the evening we had another treat in store, a massage – in our own rooms at the Aquabelle Apartments (so we didn't even have the leave the hotel) from Elle of Ellegant You.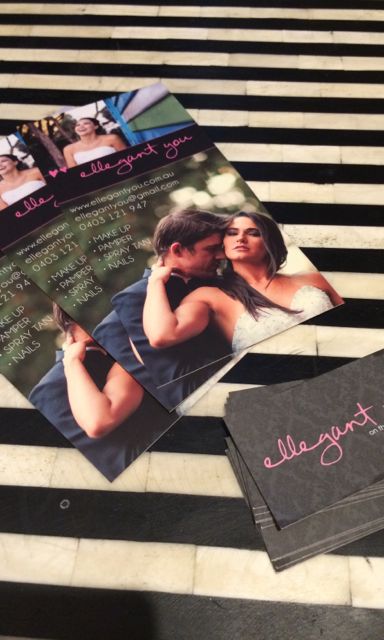 Elle seems to be the go-to girl for everything pampering down at the Penninsula. From hair and makeup, manicures, spray tanning and lash extensions – all available in the comfort of your own home or hotel room. I imagine her pamper parties are a smash for the ladies who spend a girls weekend, or a hens day soaking up everything that Rye and the surrounds have to offer.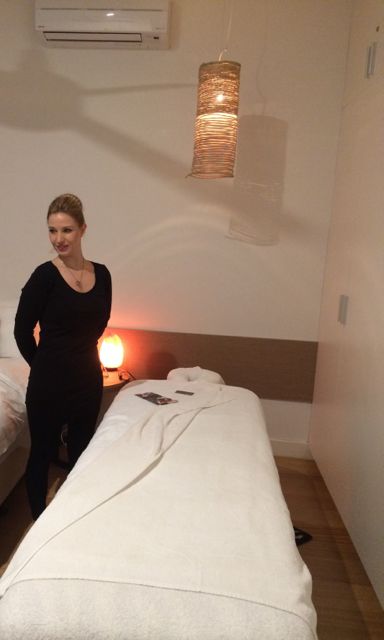 Just to top off a weekend of pure relaxation, all of the Aquabloggers were treated to a luxurious stress-relieving massage with aromatherapy oils, and hot rocks.
I'm not that au fair with massages; I can count on one hand how many I've had, and as body-positive as I am, it still makes me a bit shy to get my kit off in front of a stranger. Elle was incredibly gentle and professional, giving me space and privacy, but taking a moment after the session to explain the therapy, and what she did, why, and how. I floated away, swearing to make massages a more regular part of my life from now on.
So that was my weekend away on the Peninsula.
After a year of pretty bad badness, the chance to escape the Real World, and spend a weekend treating myself to little luxuries seemed to be just what I needed.
I'd like to thank Iolanthe for the invite, her mystery intern for suggesting me, and also Aquabelle, the Peninsula Hot Springs, the team at Volpino, Elle, and of course my lovely fellow "Aquabloggers" for giving me the opportunity to get away, heal, relax, and remember where I put that smile of mine.
Thank you.