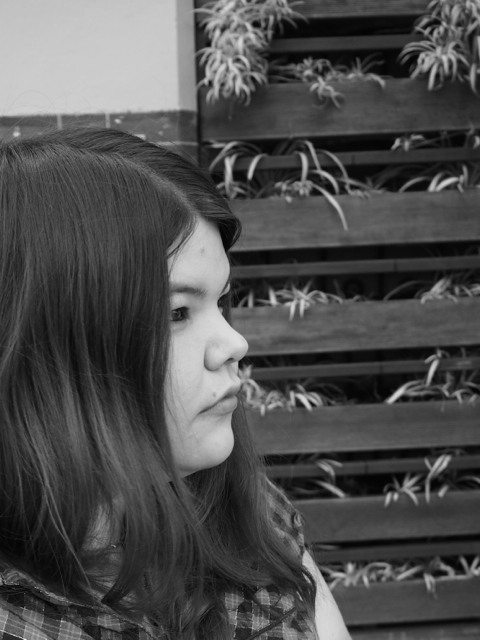 Exactly two years ago I got a phone call that brought my world crashing down around my ears.
It was my Mum, and I know it started with "are you alone right now, or do you have someone there who can be with you?" The rest is a blur, but certain words penetrated: Mae. Hospital.
Cancer.
I knew my baby sister had been ill for a while. The doctors were puzzled, but not terribly worried. Some gastro bug, maybe a lurgie picked up in her duties as a vet nurse. Possibly PCOS. Or maybe endometriosis. Nothing to be worried about. Except, of course, it turned out there was.
Exactly two years ago, at the tender age of twenty-eight, my baby sister was diagnosed with stage four bowel cancer.
But this isn't a post about that diagnosis or the black months that followed. I don't want to talk about the surgery, or the interminable chemotherapy treatments.
This post is about my sister Mae, who – despite the odds – just celebrated her thirtieth birthday.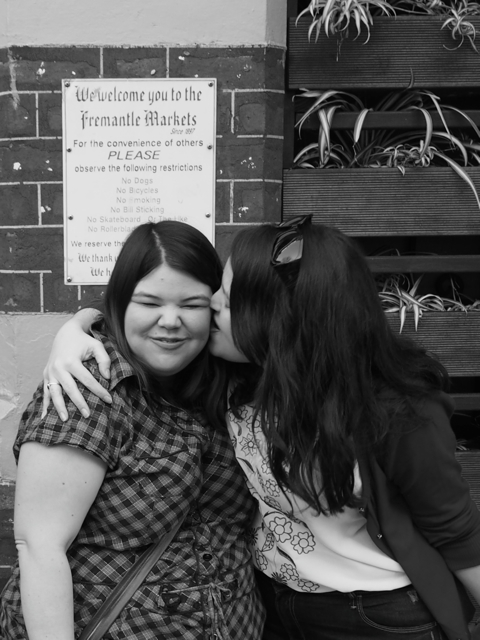 As you know, last weekend I headed over to Perth to spend some time with Mae and to help her ring in her third decade. I hadn't seen her since she'd chaperoned me home from New York in January, and I was missing her terribly.
She's had a hectic start to the year: She and her husband moved from Canberra to Perth in February so that Mae could start her veterinary sciences degree at Murdoch University and take the first steps towards realising a dream that she's had since she was a child.
Mae's one of the most generous and compassionate people I know, and her love of animals is (and has always been) an essential part of her identity. She's a mother lion when it comes to the fair and ethical treatment of animals, and she puts her money where her mouth is: rescuing and rehabilitating animals that others would have just been put in the too-hard basket if they'd had the bad luck to land in anyone else's lap but hers.
She's got a couple of rescue cats that came to her as abandoned kittens. Deemed "too wild" to be adopted out; Mae took them in, taught them love rather than fear, and now they follow her around the house and watch her with adoration.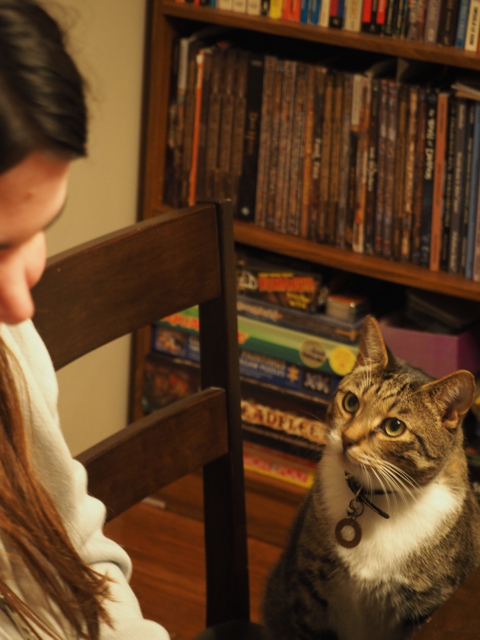 She loves them back, just as fiercely.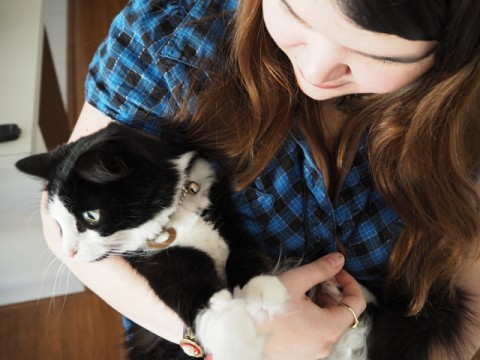 It's exam period, and Mae's like me (master stress-heads, the both of us), but even so she managed to take time out to show me around the town that is already feeling like home to her and her loving partner Nick.
The three of us had dinner out at The Aviary, browsed the Fremantle Markets, fed the remarkably polite seagulls at Scarborough Beach and watched the huge waves crash against the shore in the moonlight.
The ocean can be a bit frightening and unpredictable at times. Whenever I'm feeling overwhelmed I dream of tidal waves, floods, tsunamis (I was dreaming of that a lot over the last year or so). But at the same time there's something cathartic about watching the constant ebb and flow of sand and sea. No matter what, it's constant.
Despite the changes both Mae and I have been through over the last couple of years – futures, husbands, homes: gained and lost – I think the love between us is like that. Constant. Irrefutable.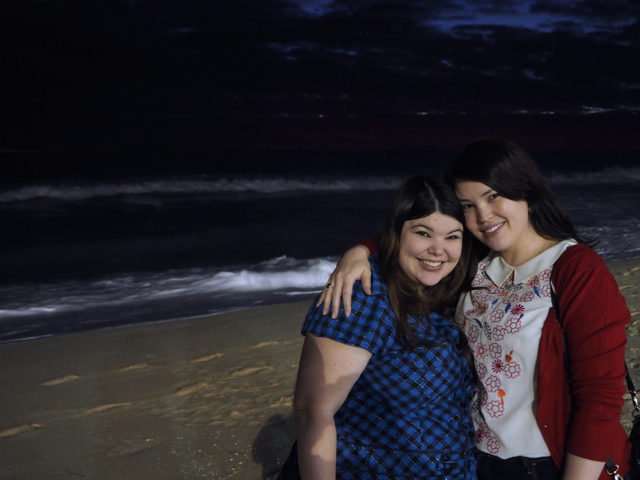 Mae had her six monthly scan a few days ago. She's already beating the odds, but the two year mark is a another big milestone.
Her scans came back negative.
No tumors, no adenopathy or metastatic pathology. According to the oncologist's report her spleen is "unremarkable".
That's the only part of her that is.
Olympus has leant me one of their whizz-bang little OM-D E-M10 cameras to have a play with for a couple of months. It's a tidy little package with some great accessibility features including the ability to apply cute instagram-esque filters during shooting, and the handy capacity to import the photos via the cameras own wifi onto my phone or tablet (which meant I could text them straight to my Mum).
It was the perfect camera to bring with me on my visit to Perth because it's very portable and light. I love my DSLR, but I have to admit I'm one of the (apparently) 90.2% of people who always manage to leave it at home during important life events, because it's too bulky to carry around unless I'm going somewhere for the express purpose of Taking Some Photographs.
The OM-D E-M10 is one of Olympus's new CSCs (Compact System Cameras) which means it has all the capabilities of a big DSLR (which, for me, mostly means the ability to manually control depth of field – I love a good bokeh!) but wrapped up in a body that's half the size and weight of the smallest DSLRs on the market. It doesn't hurt that it's a pretty little thing, either.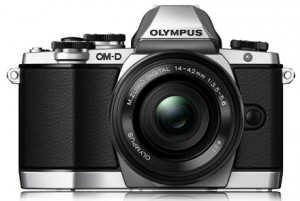 I'm entering the Kidspot Voices of 2014 #MyFamilyLens blog challenge to try and win one of these little beauties for keepsies (it's got some absolutely killer features for the solo fashion blogger: the system that allows my iPhone to act as a remote control, and even shows what the camera sees onscreen? OMG, game changer.)