Top: Gorman
Belt: Dorothy Perkins
Shoes: Seychelles via DSW
We're in the middle of some funny in-betweenie weather in Melbourne at the moment. It'll be in one minute warm and sunny, and then the next the wind will pick up or the sun will go behind a cloud and it'll be bitingly chilly.
I don't mind too much because it means I'm getting lots of use out of my vast collection of cardigans. My pale yellow cashmere cardigan that I bought from Boden teams up well with the dove grey pleated skirt that I recently snapped up in the Asos sales, and which has rapidly become a trans-seasonal favourite in my wardrobe.
The skirt comes with the rather alarming warning that the ten bazillion pleats may have to be ironed back into place after washing, but they haven't softened after repeated wears and don't seem to smush flat after extensive sitting so I'm hopeful that it's just Asos covering their bases.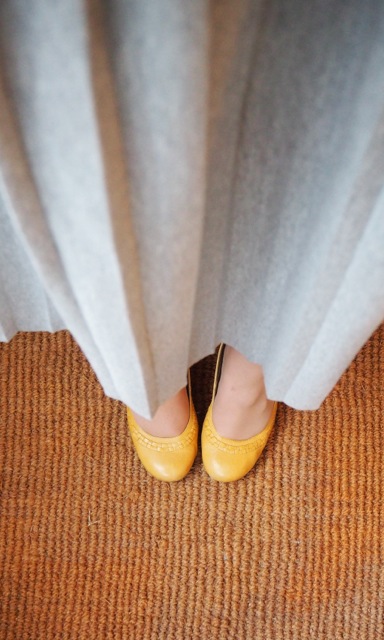 It's made of a soft t-shirtish jersey, and the vaguely heathered effect of the fabric saves it from being too secretarial. The waist band and fabric are quite stretchy, and it's a pull on style. I bought the 16 and it's almost too be for me, so size down, and then maybe size down again.
I've teamed it with a gold-polkadot tee from Gorman and yellow shoes to match the sunny cardigan. The extremely old bow belt from Dorothy Perkins defines my waist, and I added an acorn necklace that I literally bought off the back of the owner of Humble Beginnings in Randwick on a work trip up to Sydney.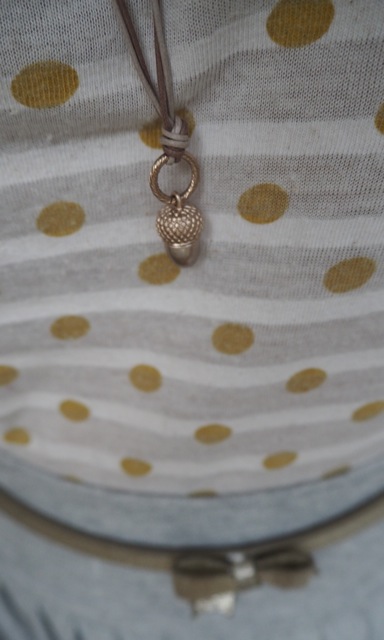 It reminds me of when I was a little girl in Canberra. My preschool was in Yarralumla and the playground had a few big mature oak trees that dropped acorns into the grass. I used to love prising the glossy brown nuts out of their caps so I could pretend they were tiny bowls. My friends and I would fill them with (poisonous!) cotoneaster berries and leave them for the fairies.
Humble Beginnings doesn't have a website, I'm afraid, but there's so really lovely alternatives on Etsy: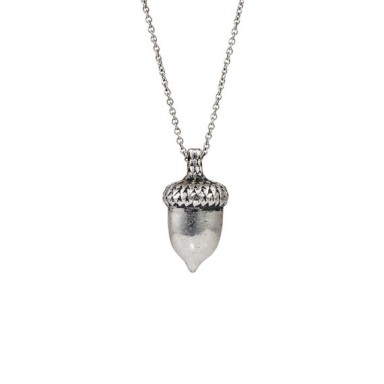 Silver Acorn Necklace – from New Chapel St in Sydney, so fellow Antipodeans, you won't have to pay a fortune for international shipping, and you'll get it quickly! Yay!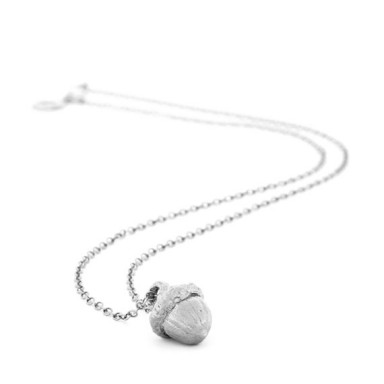 From a Real Acorn Necklace – from xChupi in Ireland. Like the name suggests this is actually cast from a real acorn. It's a little bit dearer, but it's solid silver and comes with free shipping. Plus I love the way Chupi says "Every acorn holds a promise of all the wonder still to come"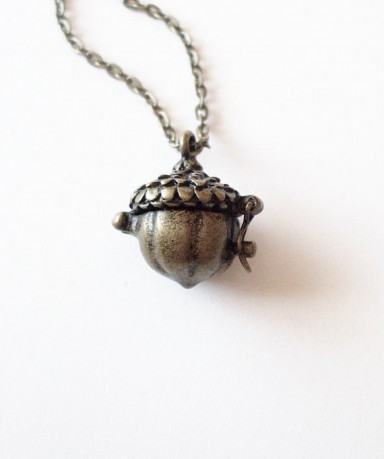 Peter's Kiss Acorn Necklace – from Dreams By The Sea in California. The name is a reference to the children's book "Peter Pan and Wendy": Peter offers Wendy a kiss, which turns out to be an acorn button which Wendy wears on a chain around her neck. This lovely little number is actually a locket too, so you can keep a little secret close to your heart.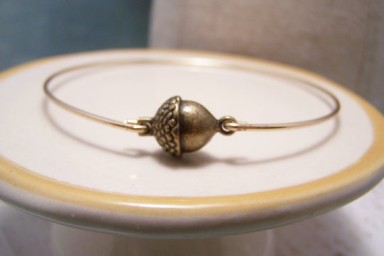 Acorn Bangle Bracelet – from Emilina Ballerina in Missouri. If you don't like necklaces you might prefer this dainty little brass bangle. It's a steal at just US$12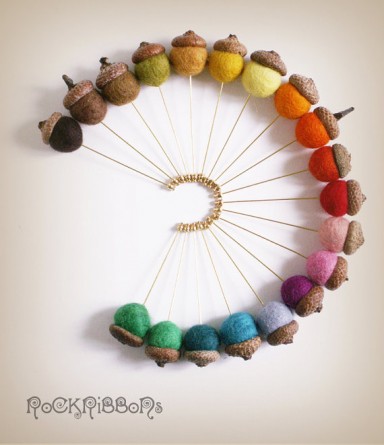 Gold lapel pin with large acorn cap and NZ merino wool – I have a soft spot for these lovely boutonnières from RockRibbons in Brisbane. I want one in every colour really, but just one or two on the lapel of your coat, or pinned through the crown of your hat, or affixing your favourite scarf in place around your neck? So chic!