I want to talk about gratefulness for my last #myfamilylens post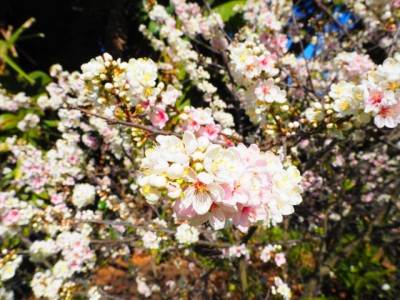 (To start with: I'm grateful it's finally spring!)
I had a very difficult year last year, and if I'm being entirely honest this year has had its challenges too. Over the last few months I've been trying to be consciously aware of the good things in my life, and be actively grateful for them.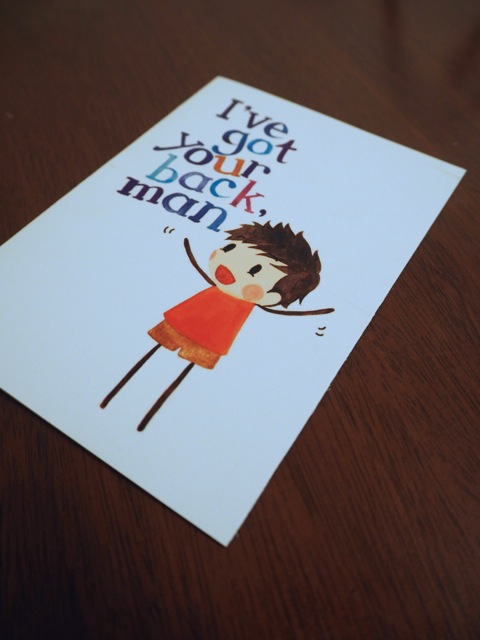 There's a lot in my life to be grateful for. I'm blessed with having the most loving and supportive network of people around me. They send me letters and gifts in the mail, invite me out to dinner, call me and text me for no reason other than to let me know they're there: a safety net to catch me if I ever feel like falling. I'm grateful for my family, my in-laws, and my amazing friends for making sure I never felt abandoned or alone.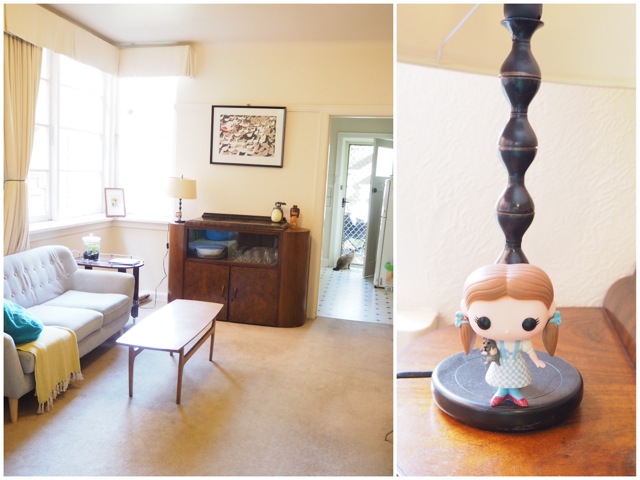 I'm grateful for my home. I love my apartment more than anywhere else I've lived in my adult life. It's an old art-deco building with only a handful of tenants, and I'm sandwiched between two big parks. There's beautiful buildings all around me, and interesting backstreets to explore.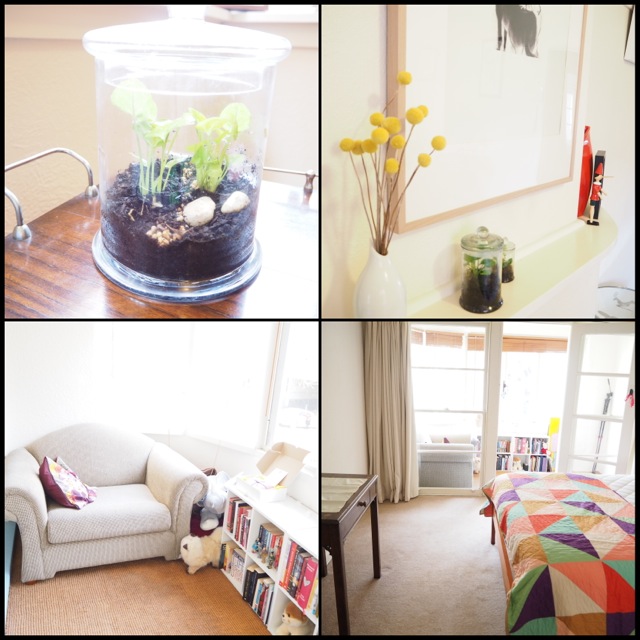 The sun-soaked rooms have tall ceilings and picture rails, and there's a sunroom off the bedroom that's my favourite place in the world. My parents and my in-laws helped me furnish it, but it's all mine. Home and stability are incredibly important tenets of my existence, so after moving house four times in twelve months and all the uncertainty that went around that I've put down roots deep in my little apartment.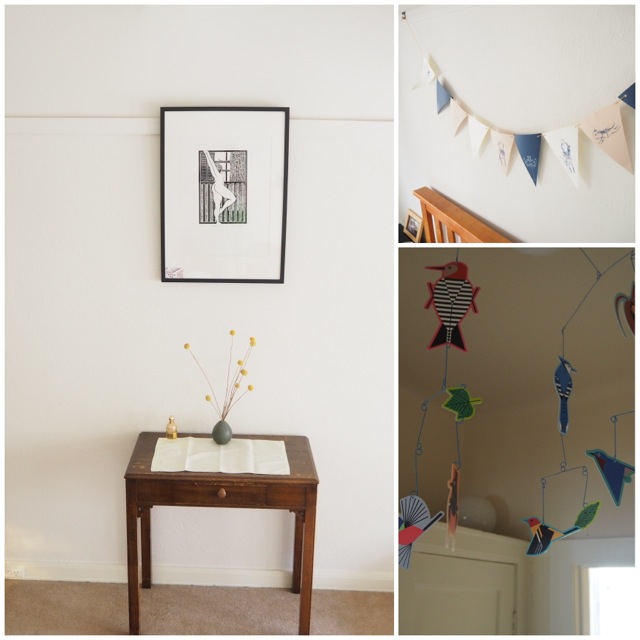 Every picture on the wall, the cutlery in the drawers, the little details in the decoration all speak of me. It's a pleasure to come home to every night.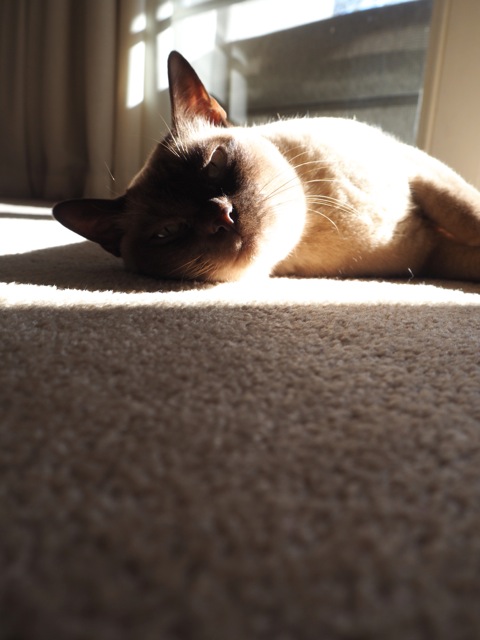 I'm grateful for my little cat. Her lovely little face, and beautiful temperament, her quirks and distinctive personality traits. I joke that she's my fur-baby, but she really is. She's part of my family.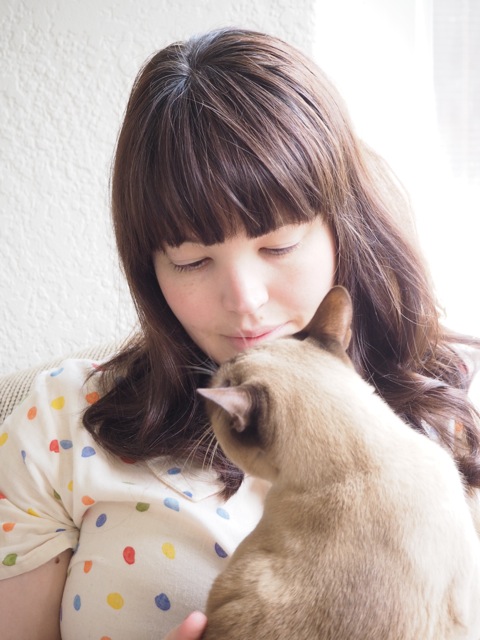 She snuggles up to me in bed and charms the pants off all my visitors. She's my little shadow when I'm at home, and helps stave off the loneliness when I start getting too introspective.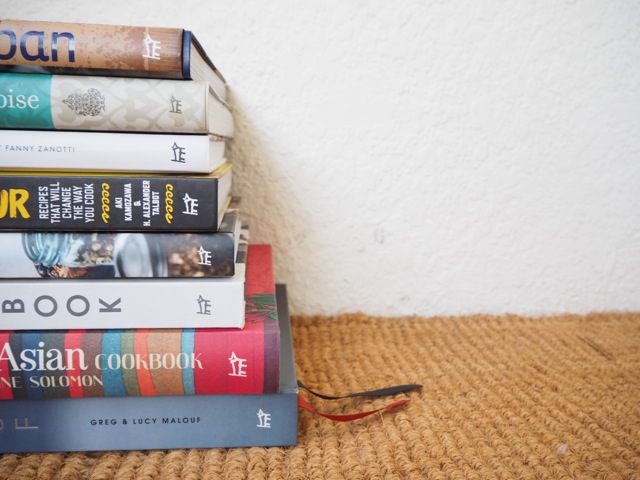 I'm grateful for my job. I love the people that I work with, and the books that we produce. My mind is expanded every day, and it's challenging, enlightening, and for the most part: fun! There aren't many industries where you can overhear a co-worker having a Very Serious Business Conversation that includes the phrase "Penis Pokey" and "Farts in a Can". Mine does.

I'm incredibly grateful for the city that I live in. Melbourne isn't named "the world's most liveable city" (fourth time in a row!) for nothing. The Economist gave Melbourne a perfect score for healthcare, education and infrastructure. It's not perfect (nowhere is) but I can't think of many places I'd rather be.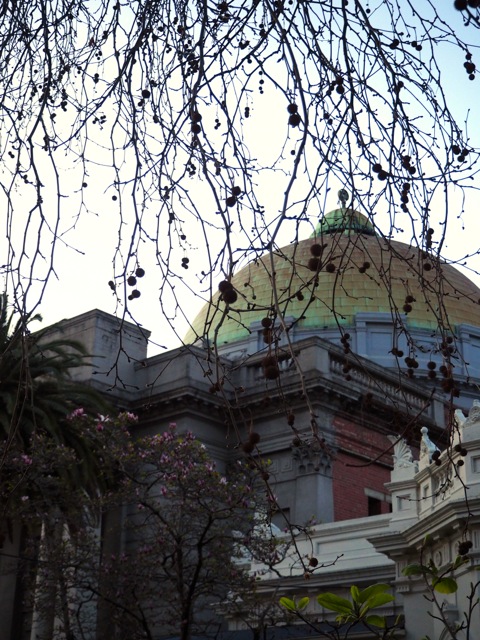 For one thing, it's beautiful. Australia's a very new country so it might not have the ancient history of cities like London and Rome, but there's gorgeous buildings and parks everywhere. There's good museums and galleries, world-class music venues, and an amazing food scene.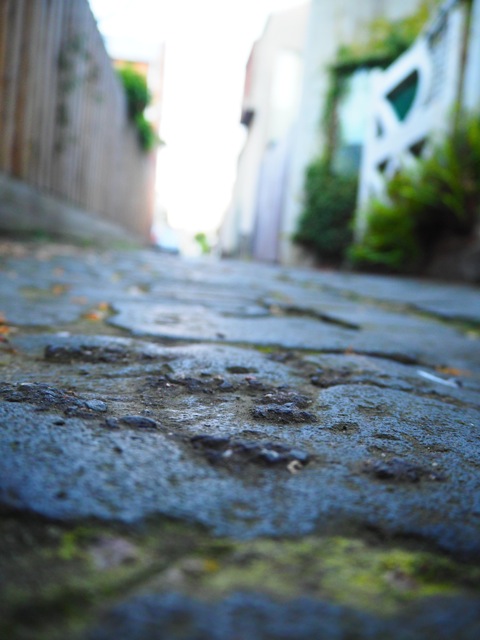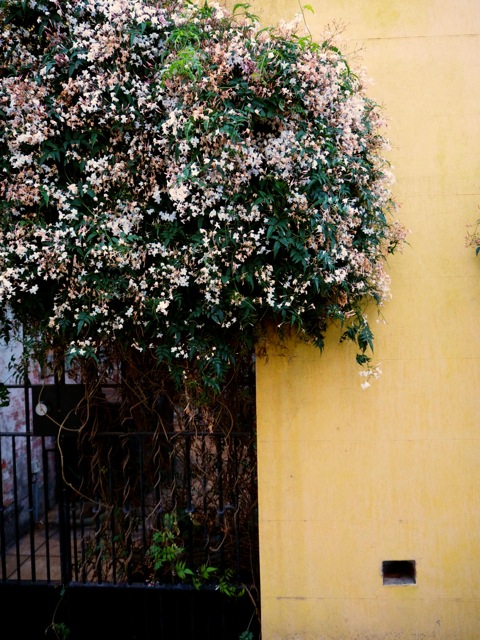 The city is designed for exploring, with hidden gems to be discovered down cobbled laneways. Indie designers, tiny little bars, unpretentious restaurants, all hidden away waiting to be stumbled across.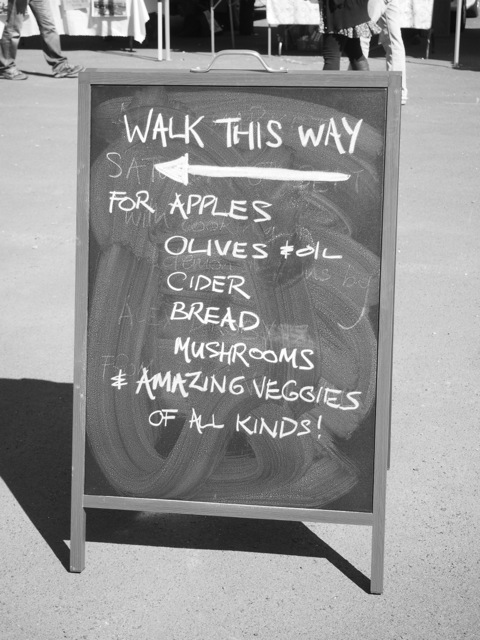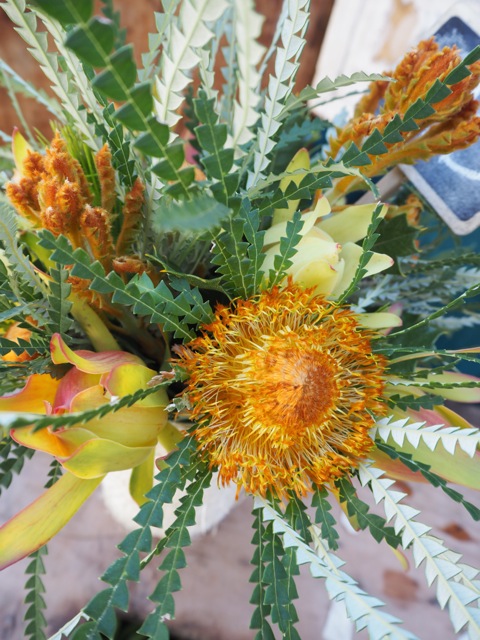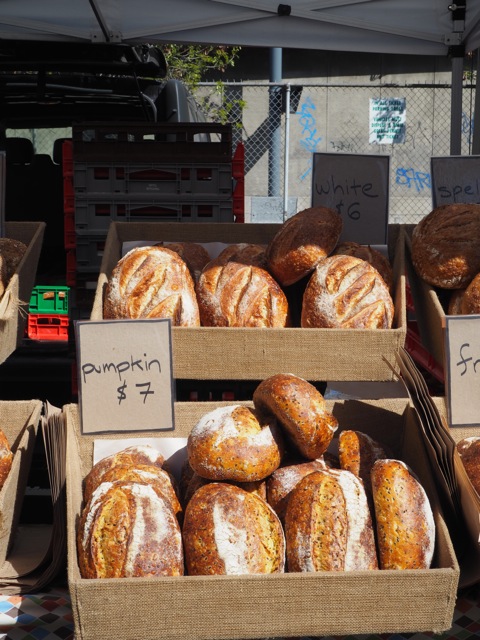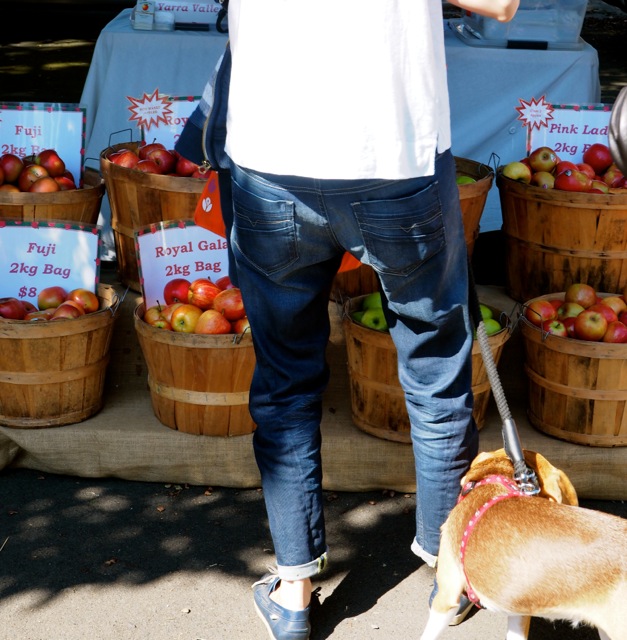 We've got access to some great produce in Australia, and the farmer's markets are always great to visit. I often go on the weekends to pick up fresh native flowers for the house, and some fruit and veggies for the week.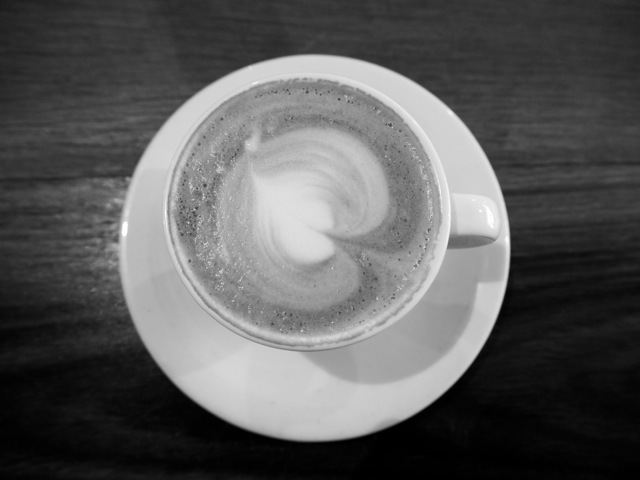 Also: Good coffee. Pretty much anywhere you go you're guaranteed a decent coffee in Melbourne. Other cities in the world have to import their baristas from Melbourne to get anywhere close to the quality of caffeinated gold that we take for granted here.

I'm grateful for the blog. The opportunities it's given me, the friends that I've made through it.
I'm grateful for each and every one of you, dear readers.
The fact that you've chosen to join me on this journey, you take the time to read and to share your own lives with me through your comments and emails. I'm incredibly thankful and humbled by the fact that I have such a loyal and loving readership – it's why I always love meeting you guys in person. I just want to hug you all!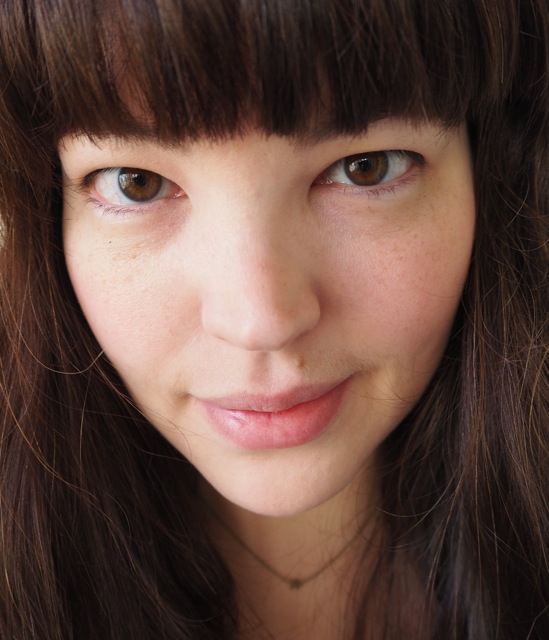 Finally, I'm grateful for myself.
This one's a hard one, because I'm not (are any of us?) good at singing my own praises. But I'm thankful for me. I'm strong, both mentally and physically. I'm constant – I know who I am, and I'm proud of that. I'm loyal, and trusting, and I'm a good person. I don't lie, cheat, or steal. I'm resilient. I cook really well, I know how to sew, I make my own jam. I'm a good friend. I'm smart. I write well, and I play music. I have excellent gut instincts. I'm capable and organised. I'm good at my job. I love and am loved.
And I'm grateful for that.
So tell me, what are you grateful for?
All the photos in this post (and all the OOTD shots from the last two months) have been taken on the Olympus OM-D E-10, and it's been a pleasure using this little camera, so I'm also grateful to Olympus and the team at Kidspot for giving me the opportunity to play with it for a while. I've tried to give you guys a bit of an overview of the features of the camera in my past two posts. I'd like to pretend that I'm an excellent photographer, but the truth is that the OM-D E-10 makes it pretty easy. Almost all of the shots above were taken on the automatic setting using a variety of the camera's inbuilt filters. The result's are pretty good. I'm going to miss the zoom lens too, it enabled me to get up close and personal with my subjects without being intrusive, and the results look amazing. To give you a quick idea of the lens' capacity check out the detail of one of the photos I took earlier today: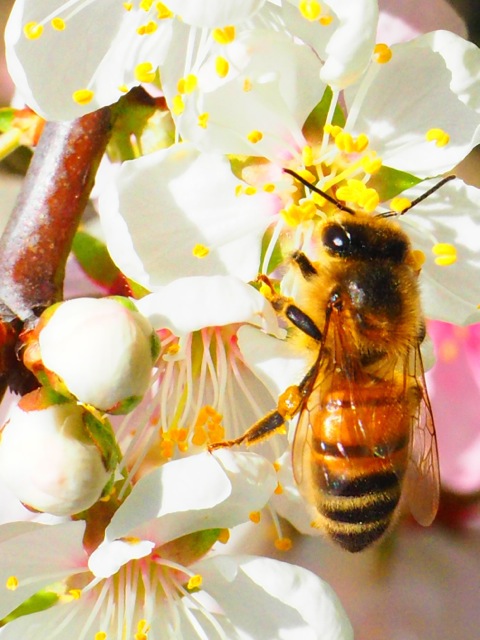 I'm wildly phobic about bees, as I've never been stung (another grateful) so you'd better believe I was keeping my distance from this little guy. The fact that you can make out his fuzzy little bum with such detail on the point and shoot setting of a pretty compact DSLR is impressive, no?