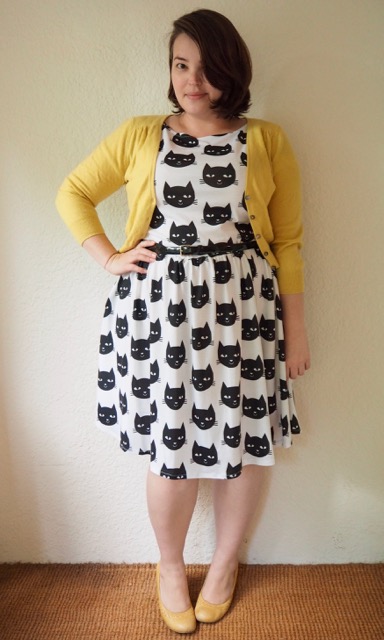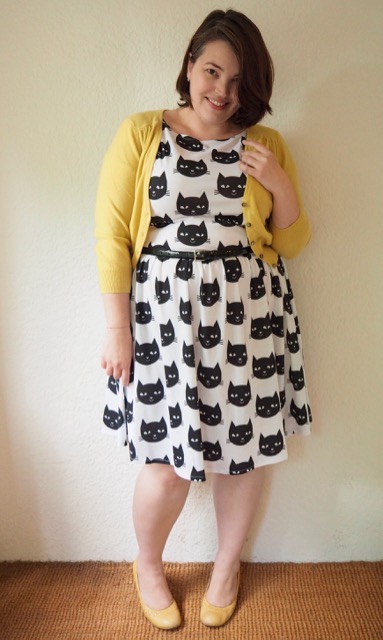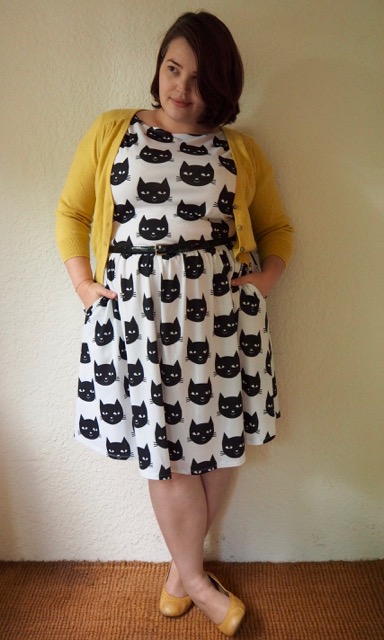 Moneta Dress: DIY from Colette Patterns
Shoes: Seychelles
It was a long weekend in Melbourne this past weekend. My poor boyfriend had to work two out of the three days, but I just received my most recent Spoonflower order so I bunkered down for a weekend of sewing.
Spoonflower recently had a sale on their 'modern jersey', the same cottony knit that I made my frockatoo dress out of. It wears and washes well, so I thought I'd buy some more yards and tun out another Moneta dress using my old pattern.
I quite fancied the idea of another Crazy Cat Lady dress, so snapped up this graphic cat face printed fabric, designed by Charlotte Winter. I thought the bold black and white print would carry me well into the cooler months when I could wear it with black tights and any number of bright coloured cardigans. It does look particularly nice with yellow though!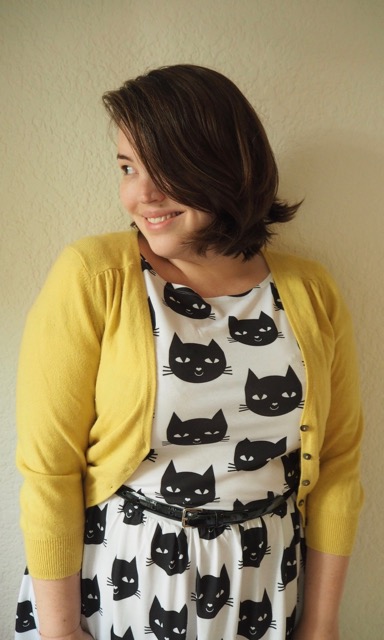 I included the deep pockets, even though they add  bit of volume on the hips. Sometimes I choose to skip them – especially if I'm using a heavy fabric like a ponte – but they're so useful that I put them in when I can, and the modern jersey is soft and drapey enough that pockets don't change the silhouette too dramatically.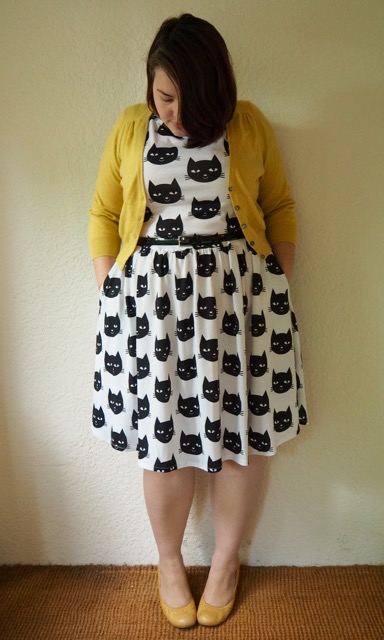 As with a lot of my Moneta dresses I've found the waistband is just a bit too loose (there's something about the way the skirt is gathered and then attached to the bodice that seems to stretch the fabric out a little) so a belt is definitely an essential: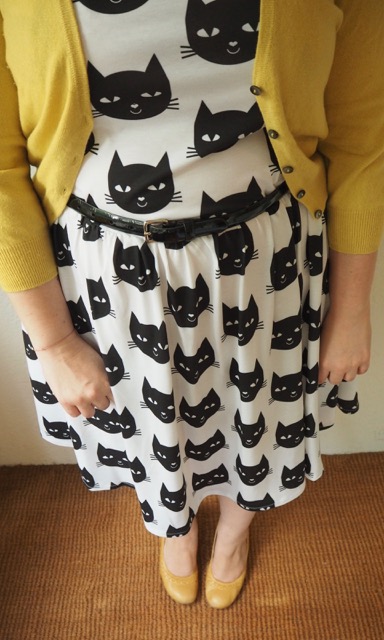 I'm pretty delighted with the result, and I'm looking forward to putting it into regular rotation in my wardrobe!