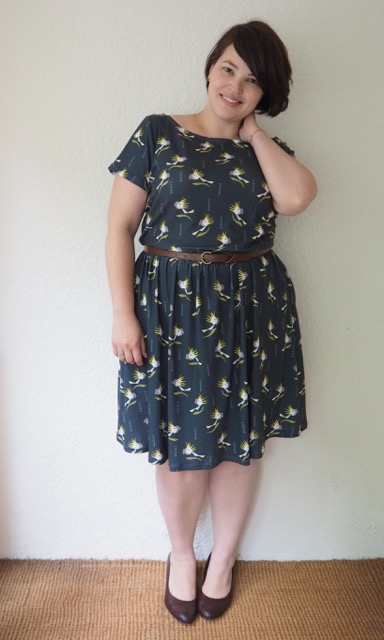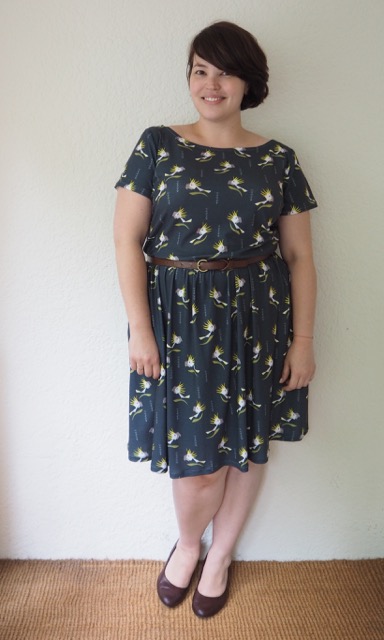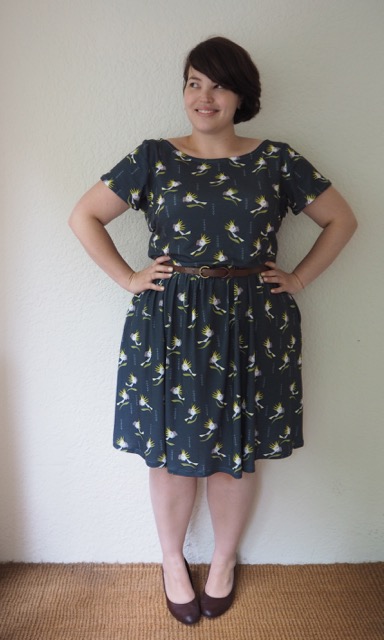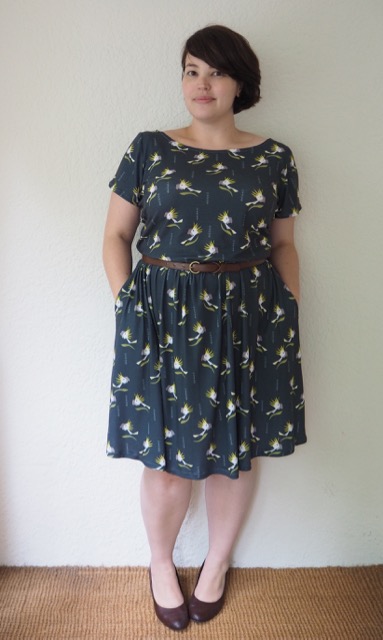 Moneta Dress: DIY from Colette Patterns
Belt: Target
Shoes: Comfort Plus
Believe it or not, I've changed jobs. Again. Yes, I know.
It's basically my dream job, in my favourite industry, for a company that I know and love, and I haven't stopped smiling since I started.
Meanwhile I've been doing MOAR sewing in an attempt to work my way through the fabric that I've been binge-buying over the last couple of months.
This Sulphur-crested Cockatoo fabric came from Spoonflower, and was designed by Rebel, an artist who lives in Queensland.
I decided against my usual choice of "performance knit" in favour of the "modern jersey". It's still a poly fabric, but it doesn't have the sporty sheen of the performance knit, and has a much softer hand-feel. It's very similar to a modal knit, if that helps at all. It still washes really well; doesn't shrink or fade, and doesn't need ironing.
The cockatoo print is a bold geometric print repeated over a backdrop in a deep dusky teal.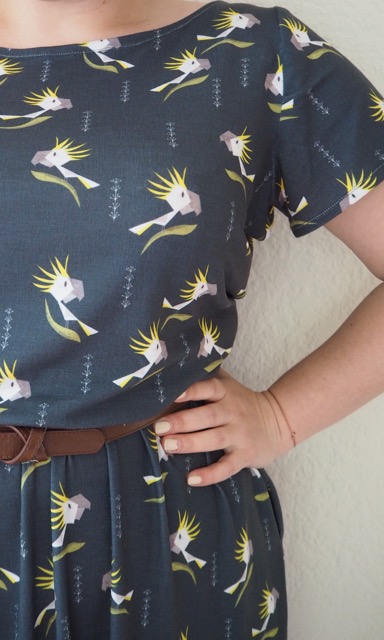 I made another Colette Moneta, off the back of my whale print dress, but decided to make the pattern in the larger size, and lengthen the bodice somewhat. Because of how light the jersey fabric was I was aiming for a blousy effect, rather than something that was at risk of clinging and making me feel self-conscious.
I really love the end result, and I've already worn it several times. Whenever someone comments on it I tell them I call it my "Frockatoo".
And then I laugh myself silly.