Woooooooooooo. Well! It's been a pretty full-on week in my new job.
I've come in just at the busiest period in the book trade, and have hit the ground running – but the role is one that's very new to me so there's lots of things to learn. I'm managing the digital marketing for Readings, and while I've been doing it consistently for the blog for the last nine years it's a bit nerve-wracking to be doing it for a professional entity (especially one I love so much). I keep reading and re-reading my tweets and blog-posts in case I've accidentally dropped an F-bomb or linked to Fifty Shades of Grey instead of Pride and Prejudice, and that sort of thing.
Still, it's beyond wonderful to be back in books, so I thought I'd take the opportunity to do a lust list with my favourite bookish items at the moment.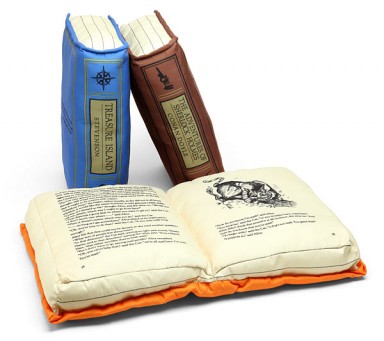 These classic-book styled pillows are to die for, amirite? They're big too, and would look perfect scattered over the armchair in my sunroom/booknook. I can tell I'd have to fight Suki for the Alice in Wonderland though – she's a secret Cheshire Cat fan.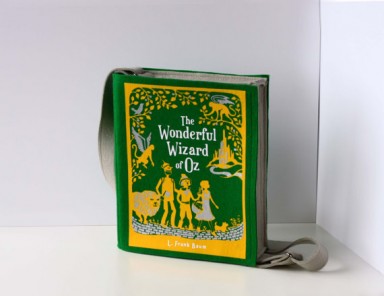 OK, confession time: I already own this fabulous Wizard of Oz bag. My amazing sister had it made for me a couple of years ago, and I LOVE it. It's big enough for me to carry everything I need: phone, keys, wallet, lip balm, book, the kitchen sink. The bag is made from felt, and the colours are wonderfully vibrant. It gets comments wherever I go.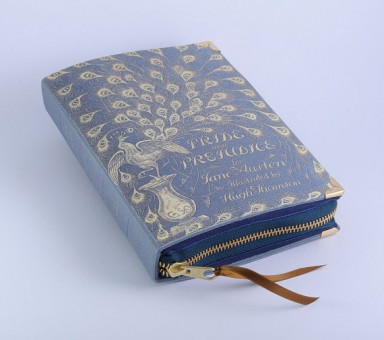 So maybe you're not a kitchen-sink kind of gal. These book-clutches are an elegant and portable alternative. You can get them fitted with a shoulder strap if you like to keep your hands free. I love her disclaimer that the books are made of printed cotton, not actual books because she couldn't bear the thought of stripping a book of its pages A girl after my own heart.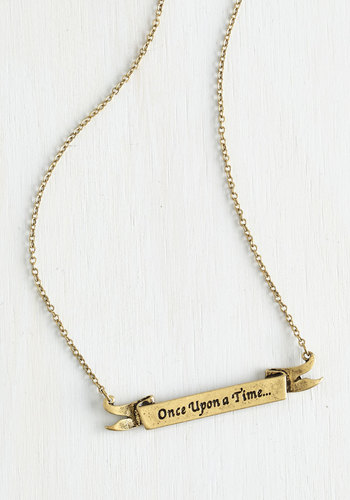 I think "Once Upon a Time" is one of the most perfect sentences in the English language, so this fairy tale of a necklace is definitely one I'd be happy to have hanging around my neck. There's something about it that promises happy endings, isn't there?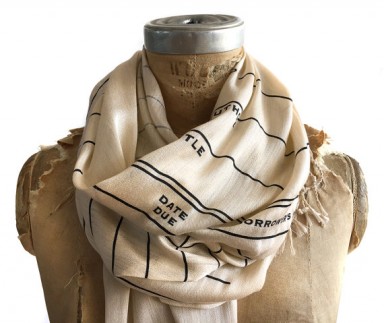 See, I'm actually old enough to remember the card catalogue at the library, so this Library Card scarf appeals to both the book fiend, and the nostalgia tragic in me.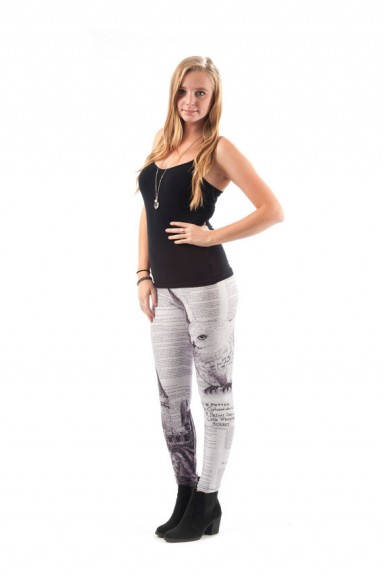 Leggings-aren't-pants be damned; these Harry Potter printed leggings can be anything they want, especially if they were in my wardrobe. I kind of fancy them layered under long tunics, and adding a bit of visual interest to an all-black outfit.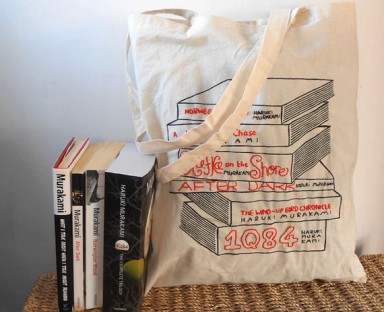 I have this mantra. It goes: I have enough tote bags. I have enough tote bags. I have enough tote b- oh, that one's nice. I shall buy it. This one is particularly nice, and the embroidery can be customized with whichever author or books that you fancied. Pick someone really esoteric for extra hipster cred.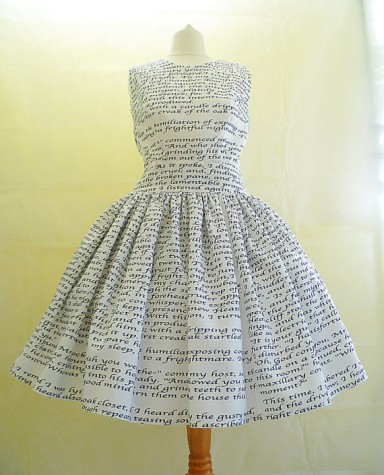 Shut up and take my money.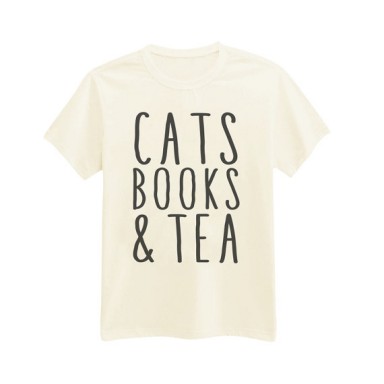 Cats. Books. Tea. That's like my favourite way to spend a weekend, right there in t-shirt form. I want to wear this with this tiered tutu. Honestly, I couldn't even tell you why: it's just a thing I want to happen.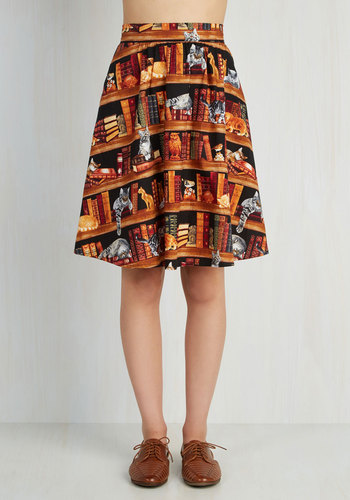 MOAR CATS AND BOOKS. The two do go hand in hand nicely, don't they? This skirt is part of Modcloth's own range, so it goes up to a size 4X. And according to the reviews it has pockets. POCKETS.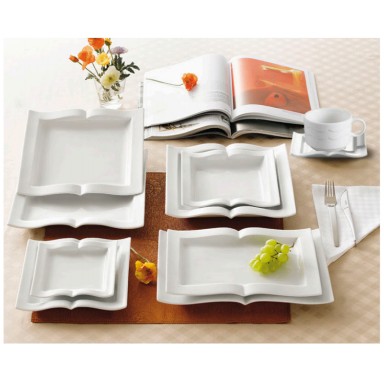 I've had my eye on this book themed crockery set for a while, and I'd never buy it because the international shipping is prohibitive, plus the logistics of sending porcelain halfway around the world safely gives me palpitations. But maybe one day I'll buy just the one platter for entertaining. And a set of the cups and saucers. And a few plates.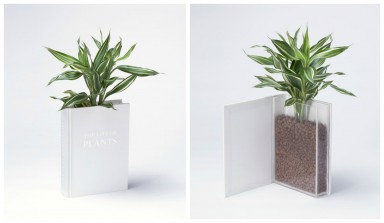 I can't figure out how to buy this amazing bookplant, so if anyone feels like making me one, that would be swell.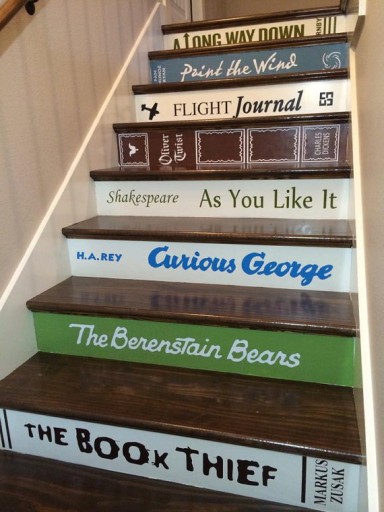 One day I will have stairs, and when I do they will look like stacked books. That is all.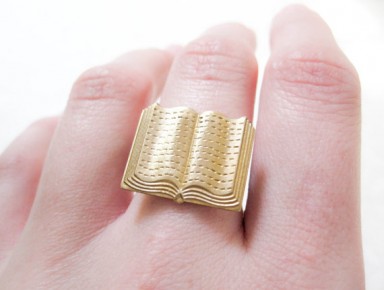 There's a lot of book jewellery out there (as an object d'art it's got a lot of fans). I like this brass book ring particularly, because it looks like you could pick it up and start riffling through the pages.
I'm guilty of doing a lot of my reading in eBook form over the last few years. One of the main reasons is that I like to be the Nigel-no-friends who sits in a cafe over her lunch break and reads. It's hard to keep the pages open when you need both hands to wield cutlery, so the eBook suits the situation, but I find that it's not nearly as immersive experience as a proper paper book, so I'm thinking of treating myself to one of these clever Japanese "Book on Book" thingies. Bonus points for keeping grub and flying ingredients off my expensive cookbooks when I'm in the kitchen.