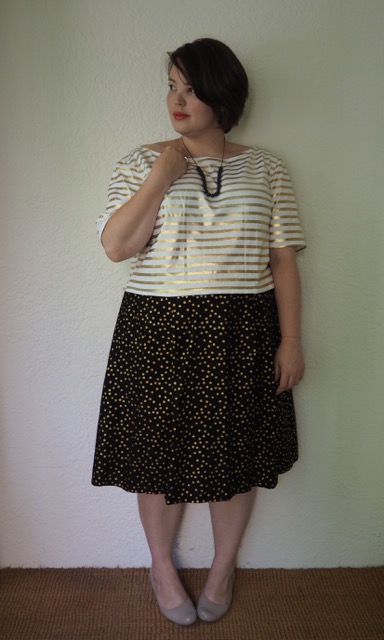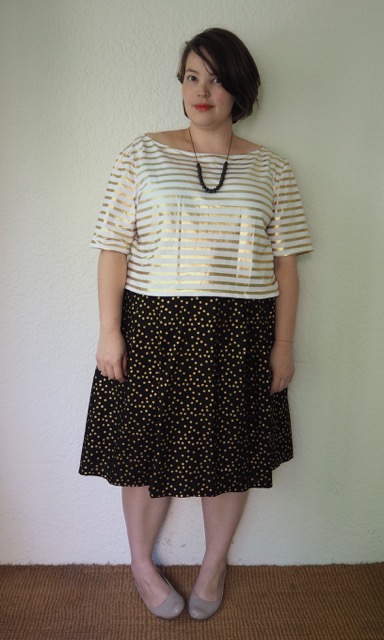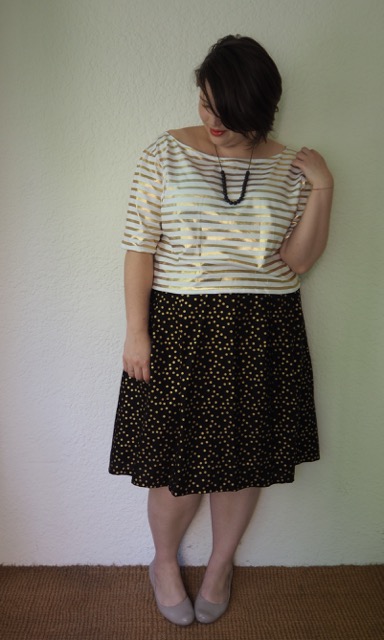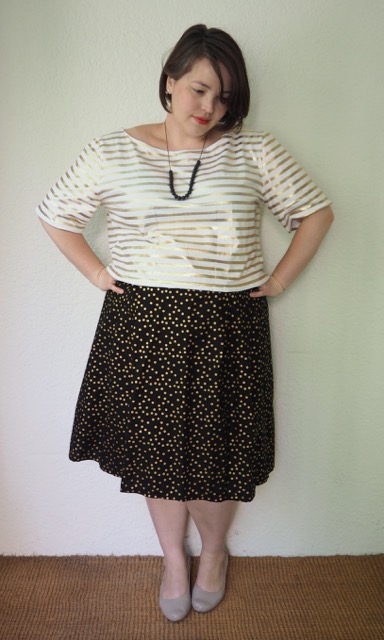 Top: DIY (similar-ish here)
Skirt: DIY (similar-ish here)
Shoes: Naturaliser
Look, I'll be honest. I'm not entirely sure about this outfit. I was aiming for the kind of effortlessly cool, boxy, layered look that I'm always seeing on the Gorman website but it's not my usual silhouette, and I think the effect of boxy-cropped-tee and full-pleated-skirt isn't doing my figure many favours.
Oh well, you win some you lose some, amirite? I've worn the top much more successfully with skinny jeans on a shopping trip as well, and got lots of positive comments from people about it.
It's a DIY project that I made with some gold-foil printed cotton knit from (where else?) Spotlight. The pattern that I used was the super simple New Look 6838, but I tweaked it a little to bring the length up, and make the sleeves elbow length.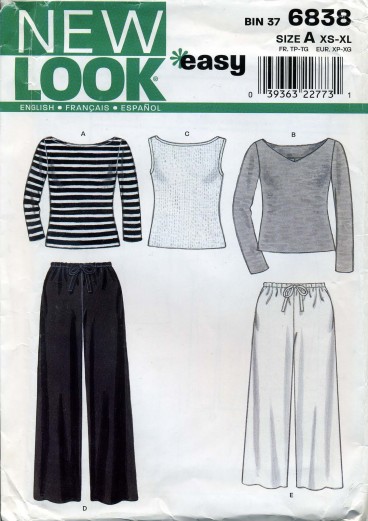 I made it in an XL which should have fit perfectly, but was huuuuge, as you can see. It's got a gloriously wide boatneck neckline though, and I'll definitely be using the pattern again (a little downsized, this time!)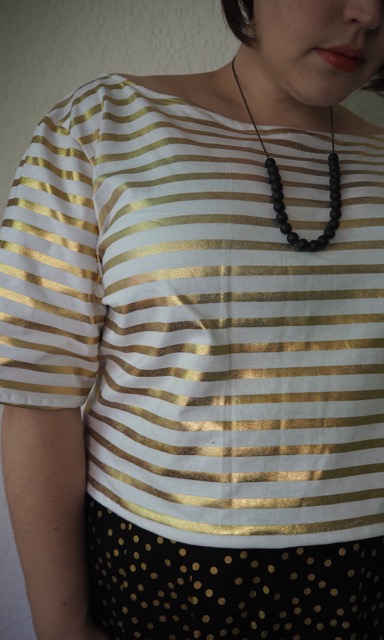 I thought the gold foil stripes would pair nicely with the gold foil dots on my pleated skirt, and I think it has, but the shape of the outfit is just a bit… off.
Meanwhile, I didn't wash the jersey before I sewed with it (naughty naughty) and it shrank in a major way… but only horizontally, annoyingly. So the top's even more cropped, but still as boxy, and, well: It's my mooching-about-the-house-with-boxer-shorts tee now. My boyfriend loves it, but don't expect to see it on the blog again any time soon!