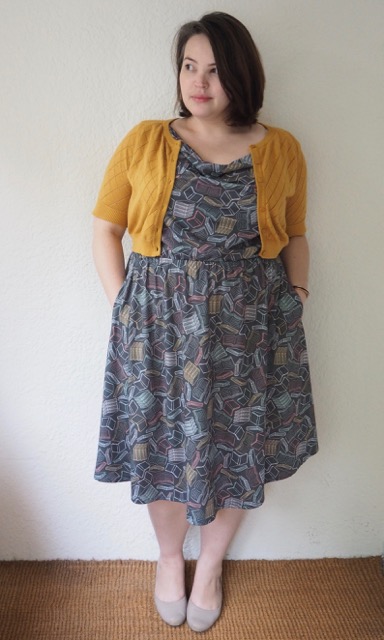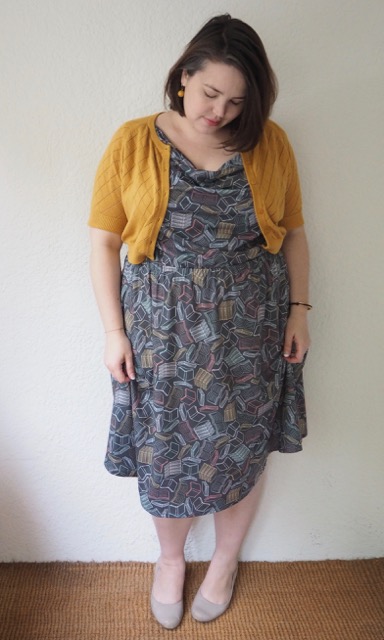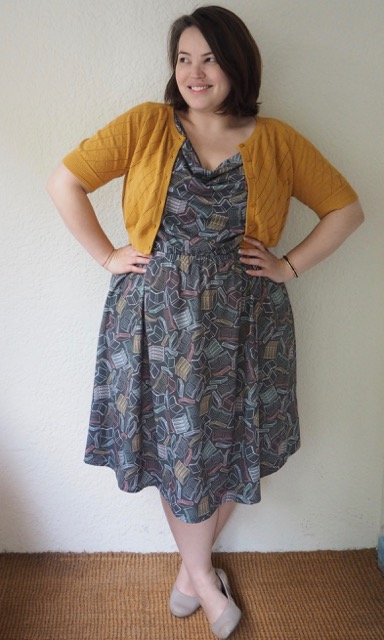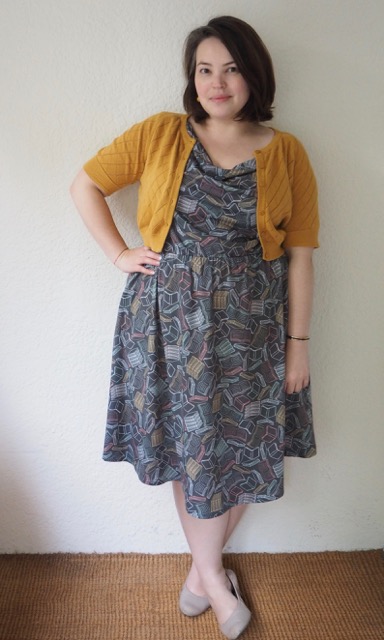 Dress: DIY Colette Patterns Myrtle
Cardigan: Princess Highway
 A huge week followed by a busy weekend, and I'm already hanging out for the upcoming long weekend!
Earlier last week the bookshop that I work for won a really big and exciting award. I feel enormously privileged to work with such an amazing team (and it doesn't hurt that I am totally loving my job). The response from the local community has been just wonderfully heartwarming, and it just is making me feel all warm and fuzzy about books, bookstores, and the general future of the book industry.
Books are pretty nice though. I mean, I've spent twenty years in the industry and I still make grabby hands whenever I see anything book-or-reading related. Hence the dress!
A couple of months ago Spoonflower was having a sale on their modern jersey and I bought a few yards of cat fabric, which I used for my black cat dress, and also a few yards of this book fabric. Because BOOKS.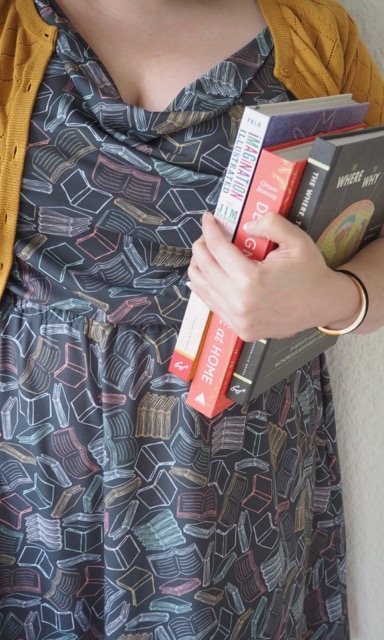 I used the fabric to make (yet another) Myrtle dress, as the soft jersey fabric works really well with the draped cowl neckline.
It was unseasonably warm in Melbourne today, but it's still autumn so I added a little cropped cardigan from Princess Highway. I was a bit concerned that the combination of boobs + draped neckline + cardigan would just = too much going on on top, but I think it works OK.