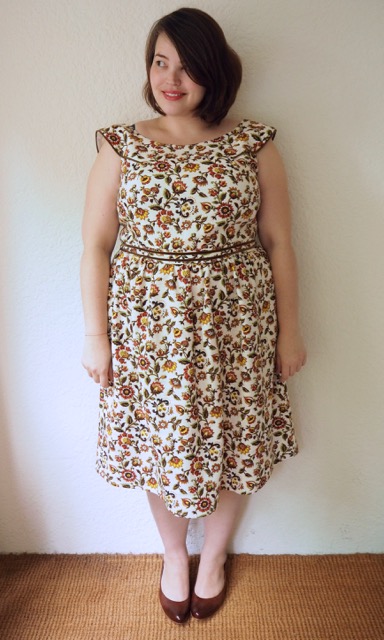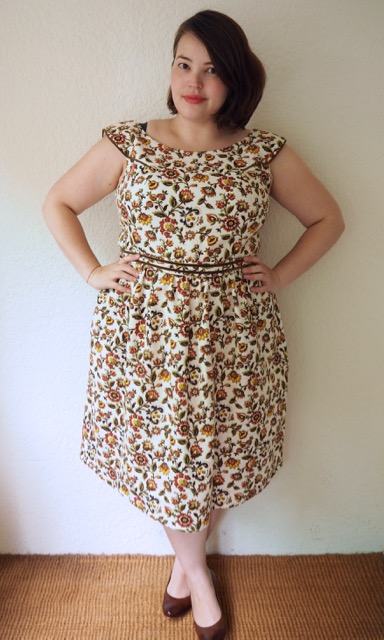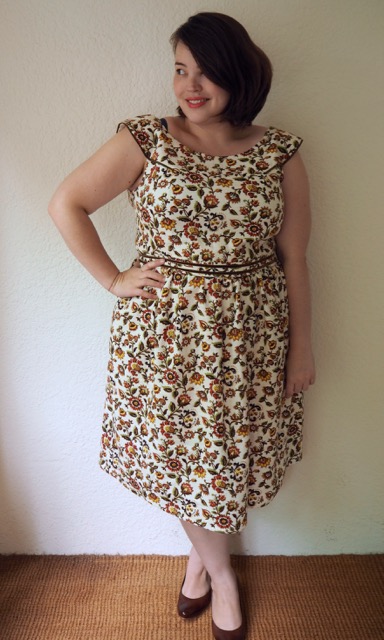 Dress: Sohomode
Shoes: Edward Meller
I love autumn – it's definitely my favourite season of the year. I love the bite of cold air after a hot and sticky summer, I love watching the leaves turn, and I love autumn clothes.
This is my brand-new dress from Sohomode, and the colours are so totally perfect for this time of the year. Burnt oranges, chocolatey browns, my favourite mustard and russety red.
It goes with pretty much every cardigan in my wardrobe, but today we had a last gasp of summer, allowing me to wear it sleeveless, and show off the beautiful piping around the shoulders and neckline.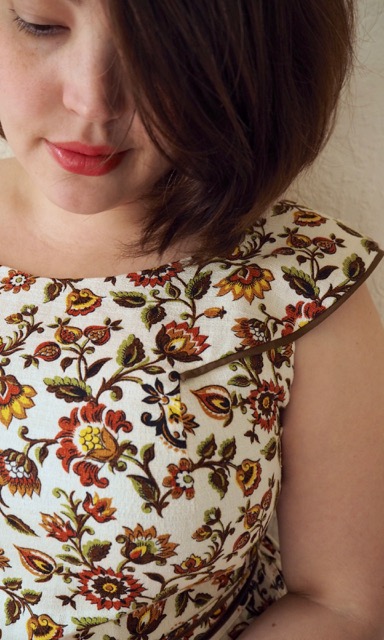 It's made from a vintage barkcloth – a fabric with a little bit of texture and weight, and the fabric's a  really unusual cross between a floral and a paisley.
Knowing my penchant for skinny belts Louise made the belt slightly thinner than usual with the same ribbon piping.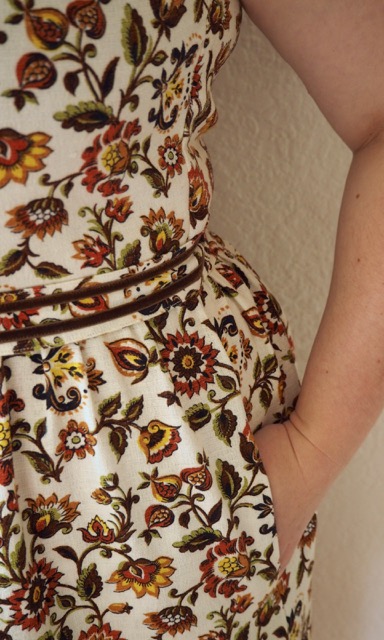 And of course there's the wonderful, wonderful pockets, and the deep-v feature back.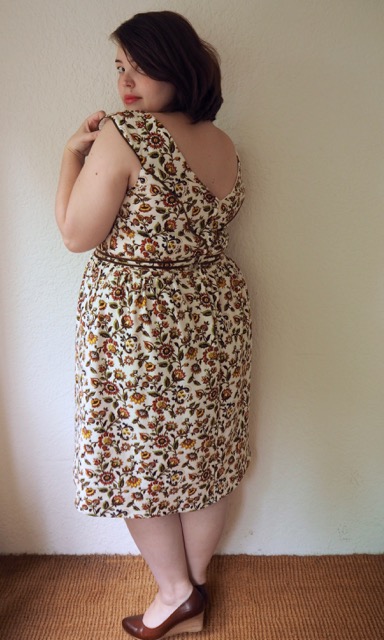 This is my, umn, umpteenth Sohomode dress, and they're always a favourite in my wardrobe. They're beautifully made, and endlessly flattering.
Louise's shop has been offline for a while, so it's wonderful to see her making dresses again, and here's the super exciting thing: She's offering 20% off until the 31st of March, with the code CELEBRATESPRING. It's not an offer that's likely to be repeated, so if you're tempted at all you should snap one up right now to avoid missing out!