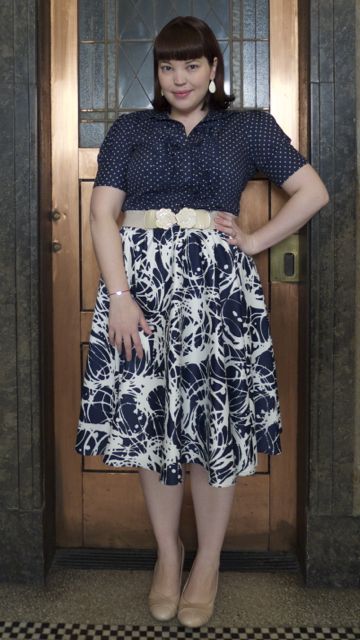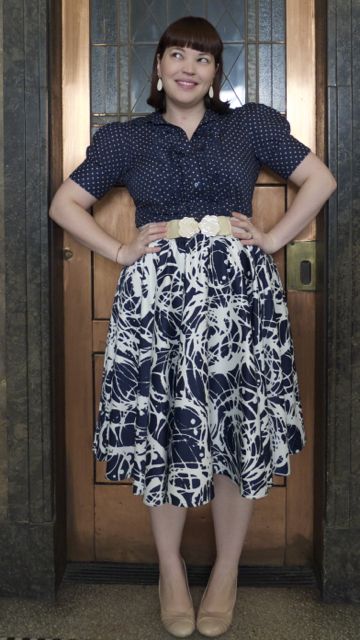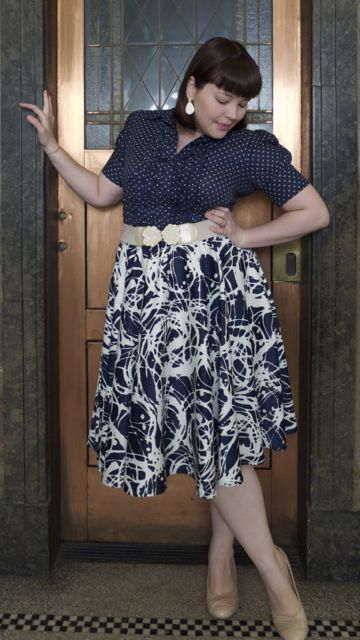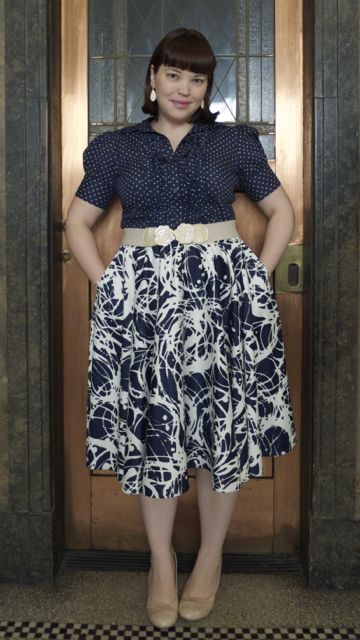 Top: Victoria's Secret
Skirt: (remixed) Eliza Parker
Belt: Glassons
Shoes: Wittner
Check out the light! I took today's outfit shot in the MORNING when we had some natural light flooding the corridor. Amazing, right?
I still miss the light from The Wall sometimes, but taking my blog photos in front of the – albeit gloomy – lifts will have to do until I can a) not get all shy and silly in front of an actual photographer, and b) not feel self-concious posing in a public place. (Or c) quit my job so I'm always home during the 10:30am magic-hour at Chez Lillipilli!)
So what's with the "remix" in today's blogpost? This beautiful, beautiful skirt started out life as a beautiful, beautiful dress!
It's one of a pair of particularly lovely party dresses that Jessica at Eliza Parker at has sent to me over the years, but because this one – the Andorra – was SO similar to the Monaco every time I had a fancy event I had to decide between the two dresses.
The Monaco usually won out, because I found that the bodice on the Andorra got dragged down by the weight of the skirt, and I would spend all evening hoiking the neckline up.
I finally decided that I would get more wear out of the dress as a skirt, but because of the lining on the skirt and the wonderful deep pockets I wasn't confident about doing the alteration myself, so I took it to tailor who put in an elastic waist that's pretty utilitarian-looking.
Fortunately I have plenty of belts to cover it up, and I have to say: I LOVE my new(ish) Andorra skirt! It's less dressy, but considerable more versatile.
Because of the heavy weight of the fabric it moves beautifully, and I found myself swinging my hips in a more exaggerated fashion all day to enjoy the swoosh of fabric around my legs. It looks great with the polkadot blouse, and I'm looking forward to trying it with a white blouse and a contrasting belt too. The navy and white print will go with pops of bright yellow or red.