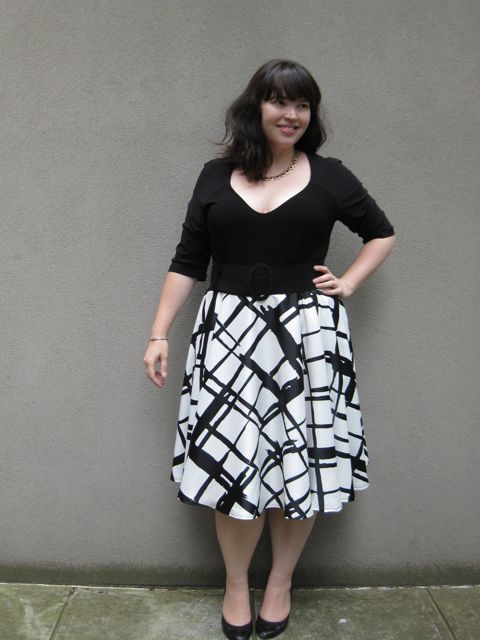 Dress: Eliza Parker
Shoes: Wittner
Last night The Sophisticate and I went out to dinner with some family friends who had looked after me very, very well when I was a wide-eyed nineteen year old exploring Europe by myself. Quite apart from the fact that it was perfectly lovely to see them again after over thirteen years (gulp!) it left me feeling all nostalgic for the year that I spent working in London.
London was an extraordinary city – especially for a girl who had barely travelled before. The fact that I had this unprecedented access to art, music, history and theatre had my head spinning, and I spent every free day soaking up everything on offer. One of my favourite aspects of London was that it just seemed so… classy. When I came back to an Australian summer – all thongs, and stubbies and singlet tops – I suffered a bit of a culture shock!
I'm sure London's changed dramatically since I was there but in my mind it remains the same, and I think Eliza Parker's gorgeous Monaco Dress would fit in fine.
I'm seeing bloggers across the blogosphere wearing this dress, and everyone just looks amazing in it! Jessica told me that when she saw the fabric – a gorgeously heavy satin – she bought the lot, then built the elegant fifties style dress up around it. It's got the feel of instant glamour, but is comfortable and practical, too. See? Pockets!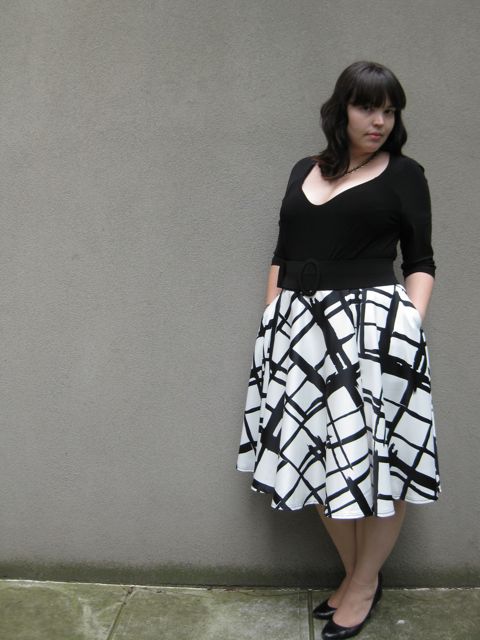 The top's made of double-layered jersey, and it comes with a detachable belt, but really it's the full skirt that makes you feel like royalty. A dancing queen.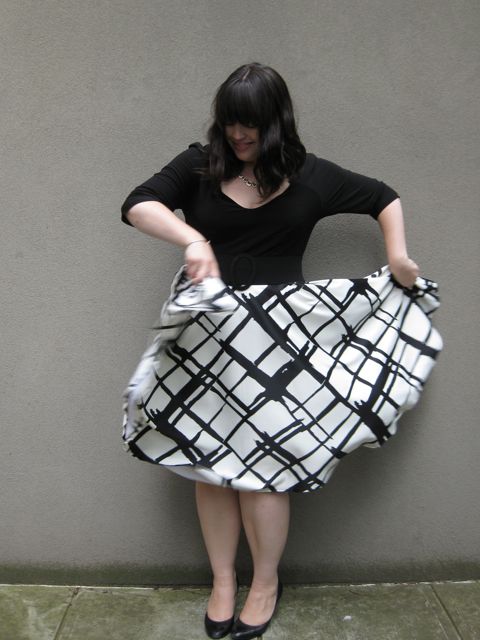 Edited to add: I just got an email from Eliza Parker offering $15 shipping to Australia! If you've had your eye on something but have baulked at the shipping costs, now's your chance! According to the email the offer ends "1/02/11", but I think that means 2nd Jan, not 1st Feb because they go month/day/year in the US, compared to day/month/year here.