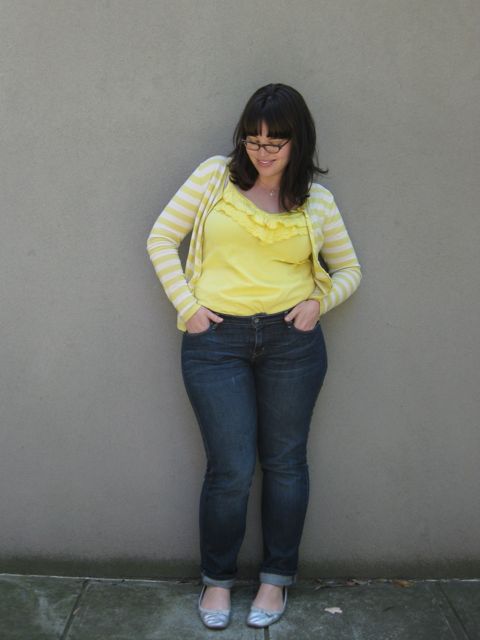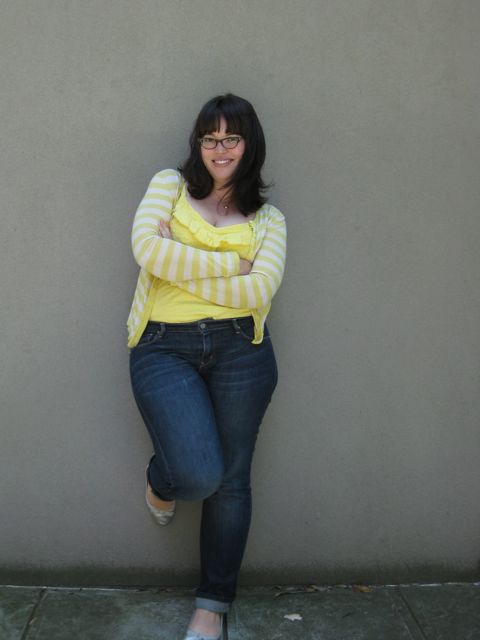 Cardigan: 8Inkerman
Top: Rockmans
Jeans: Levi Curve
Shoes: Diana Ferrari
Happy New Year, and welcome to 2011!
It's going to be a momentous year, with some changes happening over the next few months that will be pretty exciting. It's got big shoes to fill, because looking back on 2010 though I can confidently say it was one of the happiest years I've had in a while: Thanks to you – my wonderful readers – the blog's gone from strength to strength, with an unexpected amount of publicity; I was featured in The Age (earning my Mum and Dad's pride for evah and evah!); I was included in the French Glamour article on Plus Size bloggers alongside Gabi, J, Stephenie and other luminaries of the "fatshionista" world; I visited America with The Sophisticate and met his gorgeous, welcoming, generous family; I modeled in a runway show; I became a dot com; and I was blessed with two amazing housemates, Joss and Bosun.
I saw in the new year last night with The Sophisticate, Elroy & his gorgeous partner Barb, my favourite Miss Fiona, her partner Chris, and Brett and the lovely Liah. Despite the fact that I've lived in Melbourne for, er, seven or more years now this was the first 31st December that I've spent here and I couldn't have hoped for a better night.
I hope that Rochelle, the lucky winner of the Chitra's Closet $100 voucher will be kicking the new year off with something special for herself, and that everyone else will follow suit and treat themselves to a little something to mark the new year. What's on your wish-list right now? For myself I think I'm finally going to cave and buy myself a pair of Ruby Slippers – completely unnecessary, but the best indulgences are.