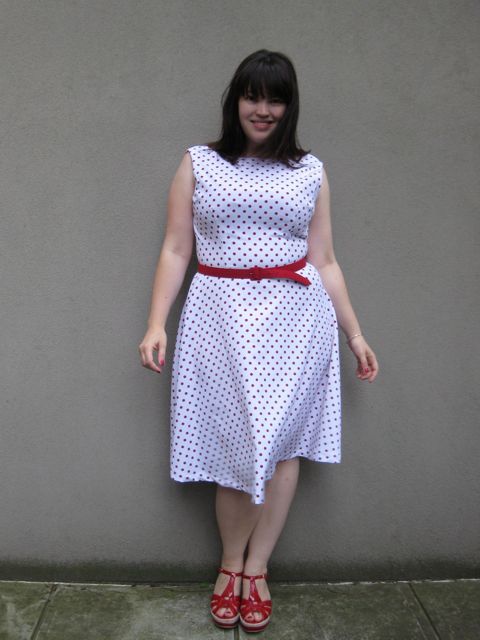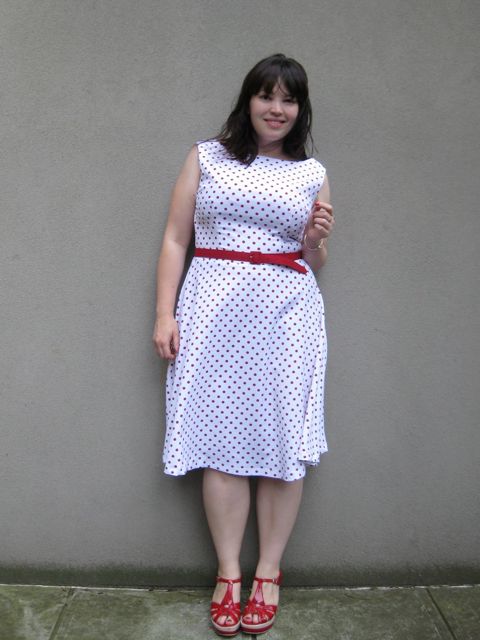 Dress: Bettie Page Clothing
Shoes: Fillipo Raphael
Recognise this dress? It's one of the mysterious two I bought from the Bettie Page Shop in San Francisco!
After getting it home I had the full skirts hemmed, because it just felt like too much of an expanse of red polkadots, and I think the slightly shorter hem gives it a fun fresh feeling that's a little more summery. Not that the weather in Melbourne's been particularly forthcoming on that front! We had a very chilly Christmas period, and I felt very sorry for my Manchurian housemate Jocelyn who had anticipated her first hot Christmas Day, and instead shivered through a cold snap and snow flurries in the wilds of Tasmania.
It's a bit blowsy today as you can see, but at least the temperature's climbed beyond the teens, enabling me to wear this great dress. I probably should have saved it for our 38 degree forecast New Year's Eve, because nothing feels better on a hot day than an open back!