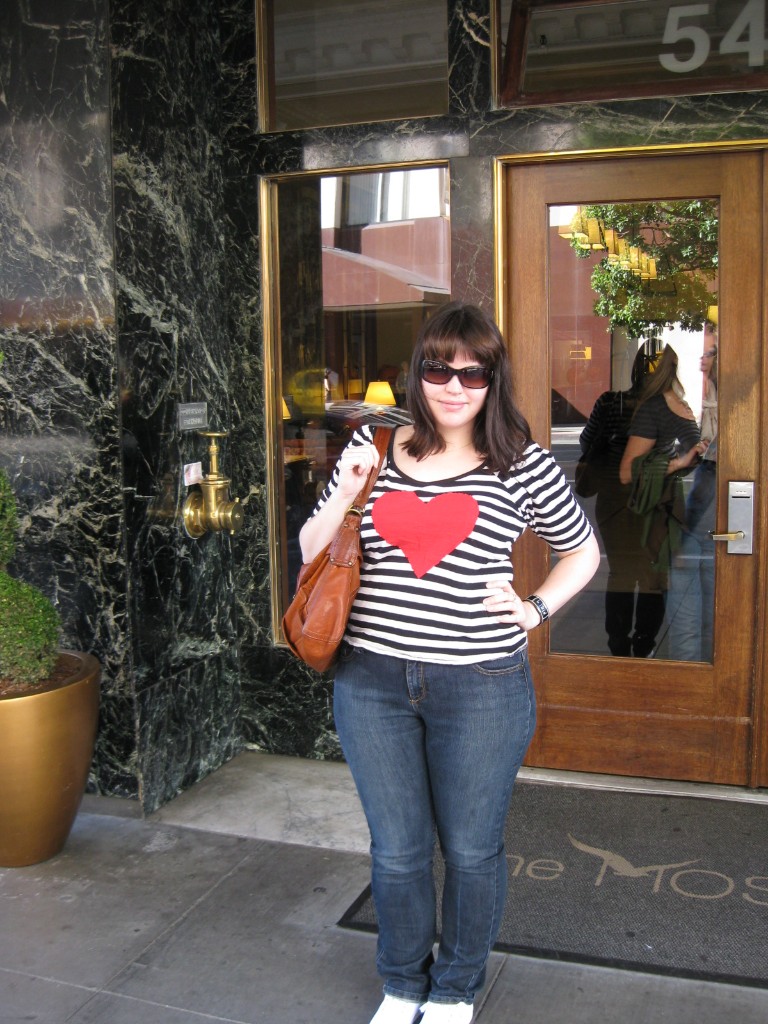 Top: Dorothy Perkins Remix
Jeans: Sussan
Shoes: Dunlop
Oh HAI, Readers!
Your intrepid blogger here, reporting from Sunny, Celebratory (they just won the Baseball World Series, and the city's going OFF) San Francisco!
The Sophisticate and I have been here for two and a bit days so far, and despite being situated a comfortable walk from Old Navy, Anthropologie, Nordstroms, Anne Taylor, Macy's, Barney's, The Gap, Banana Republic, etc etc, I've been remarkably restrained.
Together we've been doing a lot of sightseeing – thanks to everyone's suggestions we've managed to visit a swathe of recommended hotspots, today those included Sian's and Aristella's suggestion that I check out the Ferry Building and the cake shop (Miette) inside.
I don't want to spend too much time sitting on the computer, because we're running on a terribly tight schedule, but I just wanted to give you all my first dressing-room report: From Bettie Page Clothing in the Haight. I broke my shopping drought there and bought two of the, er, twenty-three thousand dresses I tried on. See if you can guess which ones made the cut!