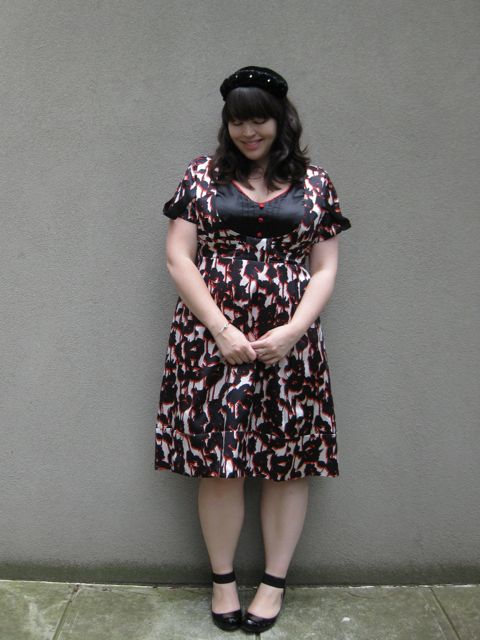 Dress: Chitra's Closet
Shoes: All Black
Hat: Vintage (via Donna's Dress Shop)
Merry Christmas everyone!
I woke up this morning in beautiful Leongatha to presents and breakfast with The Sophisticate's family, and I wanted to steal a quiet moment to wish all my wonderful readers a very special day – however you might be spending it.
I've dressed up (as ever) for Christmas Day, even though my Mum isn't here wielding the camera, and thought I'd wear something really special from Chitra's Closet. This dress is lovely silk piece with a pin-tucked bodice and a scarlet underskirt.
AND, as a special Christmas gift for my readers, Chitra has very generously donated a $100 gift voucher for me to give away on the blog!
So leave me a comment below telling me what you're wearing these holidays, and I'll draw an entry randomly on the first day of 2011.