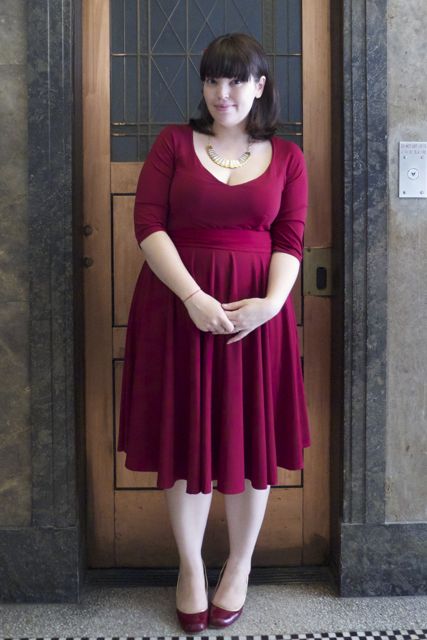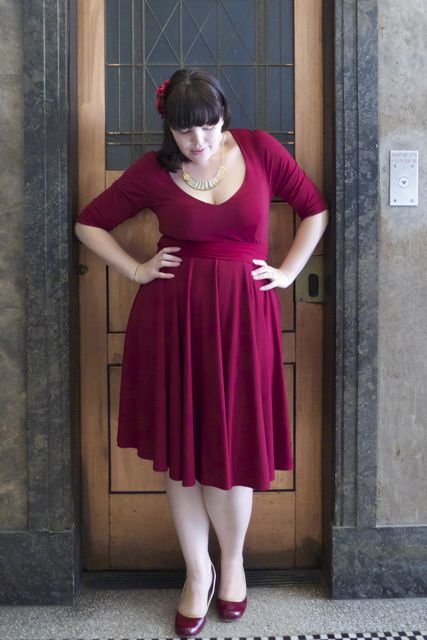 Dress: Eliza Parker
Shoes: Poetic License
This dress is the perfect combination of two of my favourite Eliza Parker dresses: The gorgeous full skirt and wide scooped neckline of the Monaco, coupled with the berry-red and ultra-wearable jersey of the Geneva.
On me (and my f-cups) the neckline isn't quite modest enough to wear professionally, but it's a great going-out dress. The fool-proof fabric means that even after hours of sitting down the dress still looks as good as it did fresh off the hanger. The full skirt is made for dancing, and look: pockets! Good deep ones you can keep your phone, lippy and cash in without any worry.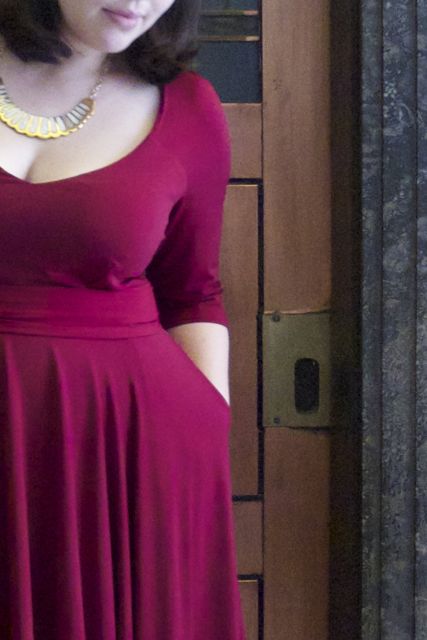 I teamed it with my gorgeous wedding hair clip from The Honeycomb which turned out to by the perfect shade of berry red.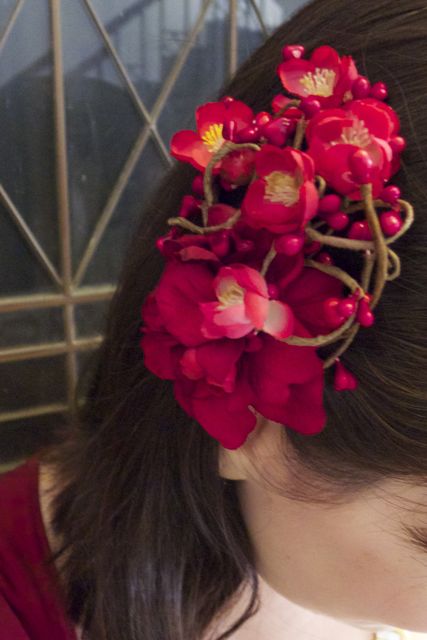 And also this new necklace which I picked up on a shopping trip with my friend Barb. I didn't really NEED it, but at $20 it was hard to say no!