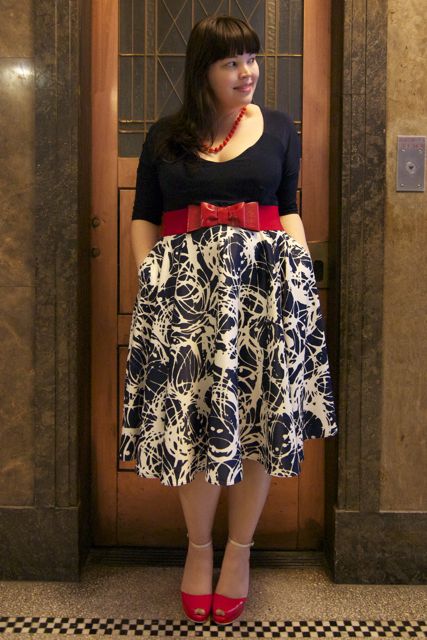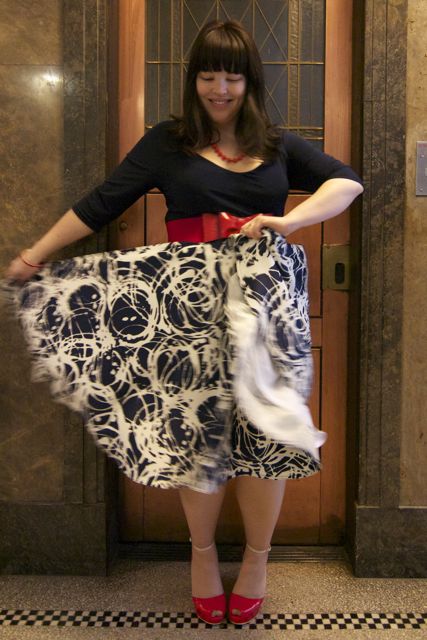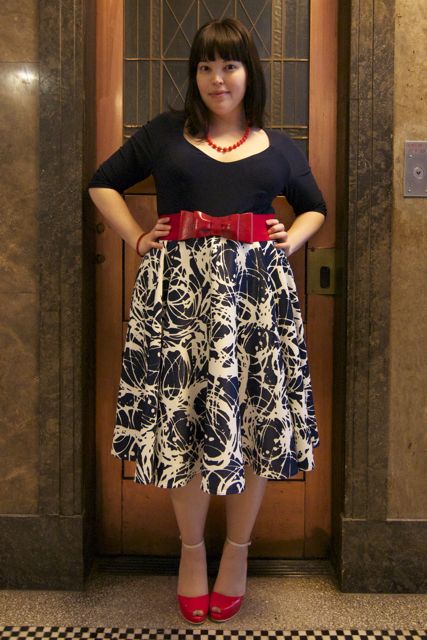 Dress: Eliza Parker
Belt: Torrid
Shoes: Melissa
I love this dress, but it's always evening when I wear it, so I never manage to get a nice picture to post up on Frocks and Frou Frou. I really wanted to share it with you guys, so I changed into it this afternoon  and took some snaps.
It's exactly the same shape and style as the Monaco Dress, but instead of the graphic play of black and white, this Andorra Dress is a very on-trend navy.
All the better to flaunt with bright red accessories, like my new Melissa shoes! I found them on my Great Red Shoe Hunt, and decided they were going to be perfect for the warmer summer months. I'm a bit obsessed with the bubblegum scent, but it remains to be seen how comfortable the are in the summer when I'll no doubt be slipping & sliding on sweaty soles (like all Melissa shoes, they're plastic)
Back to the dress though – one of the reasons I have such a soft spot for this dress? I was wearing it when I went from being The Sophisticate's girlfriend to being his fiance.