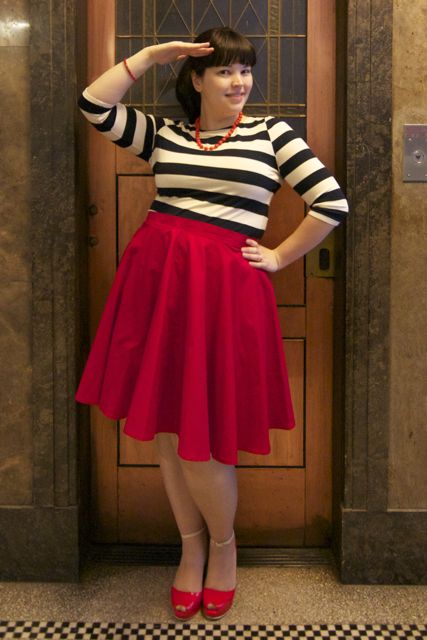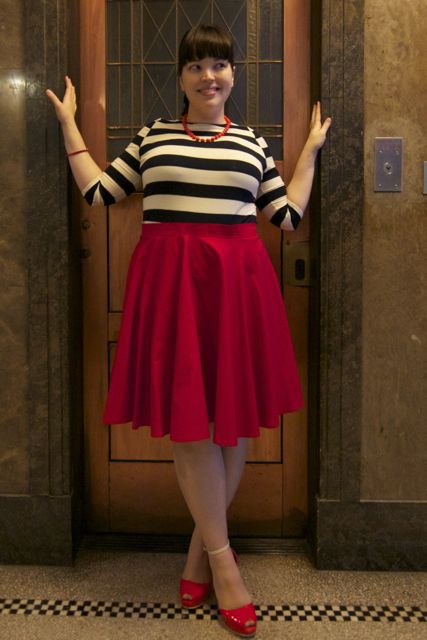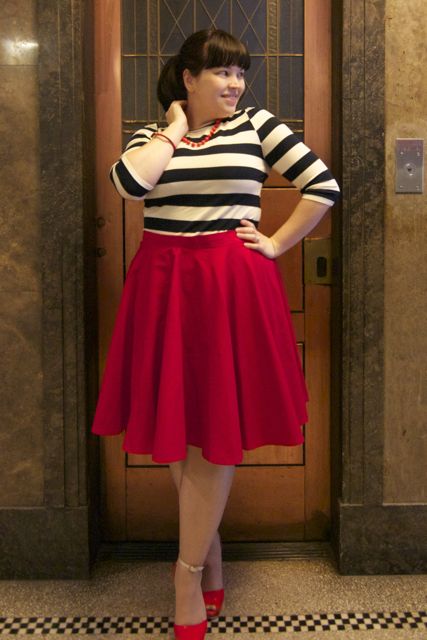 Top: Portmans
Skirt: Mokkafiveoclock
Shoes: Melissa
For the last few months I've been looking at nautical red/white/blue ensembles with my usual longing.  It seems like such a nice warm weather combination.
This outfit was seriously inspired by one that I've seen on Etsy – a red skirt teamed with a navy and white striped top (the belt's still a work-in-progress!)
I ended up swapping out the gathered a-line skirt for a circle skirt from Mokkafiveoclock.
It is BEAUTIFULLY made – fully lined and really well finished. It came incredibly fast (all the way from Poland!) and I was so impressed that I'm now seriously looking at getting one of her vintage floral dresses or floral skirts.
Meanwhile, I promised Bianca a closer view of these Melissa shoes: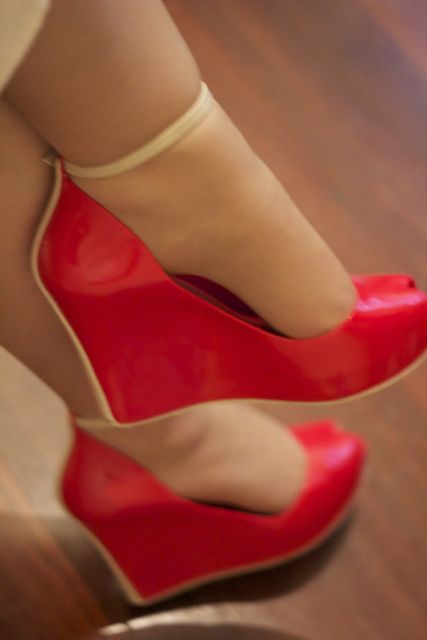 I love how open they are at the sides. The platform soles and moulded wedge heel make them look MUCH higher than they really are. Win!