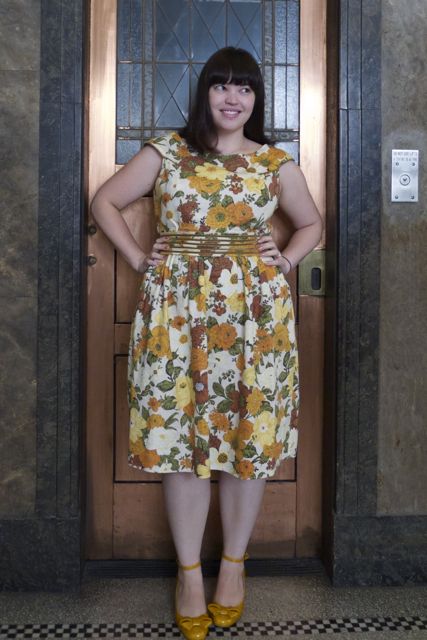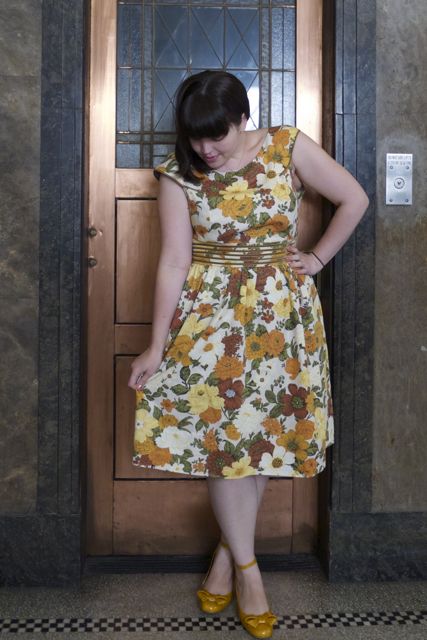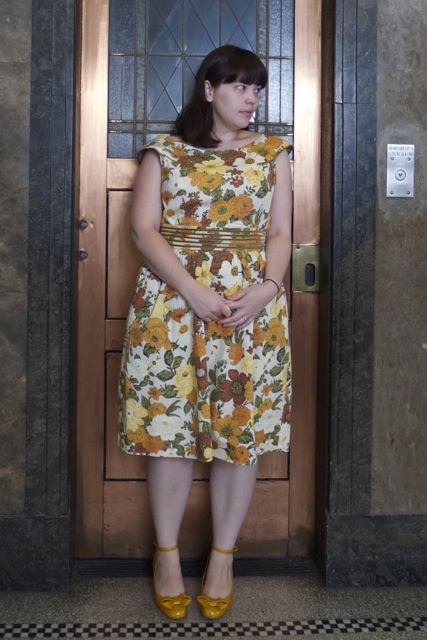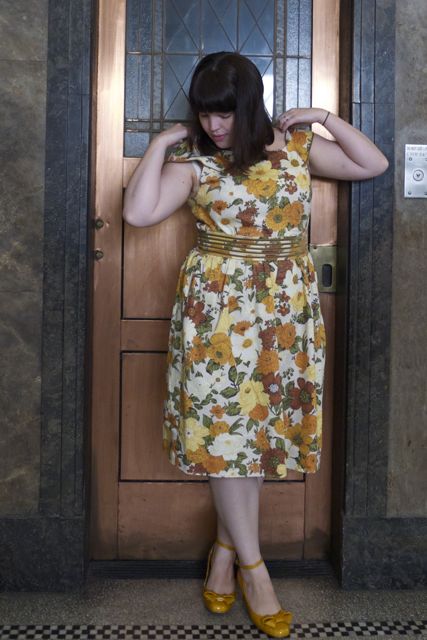 Dress: Sohomode
Shoes: I Love Billy
I wear this dress so often that sometimes I forget that I haven't blogged it for ages, and newer readers will never have seen it.
It's the first dress that I bought from Louise at Sohomode, and my obsession eventually led to my four gorgeous bridesmaids wearing Sohomode tea-dresses of their own.
It's the most perfect dress – you can read my original review of it here – and it's been a regular in my wardrobe throughout the seasons. Recently, I added a second tea-dress to my wardrobe, in a glorious green, and I'm toying with asking Louise to make me a third for winter. Surely three vintage tea-dresses isn't overkill??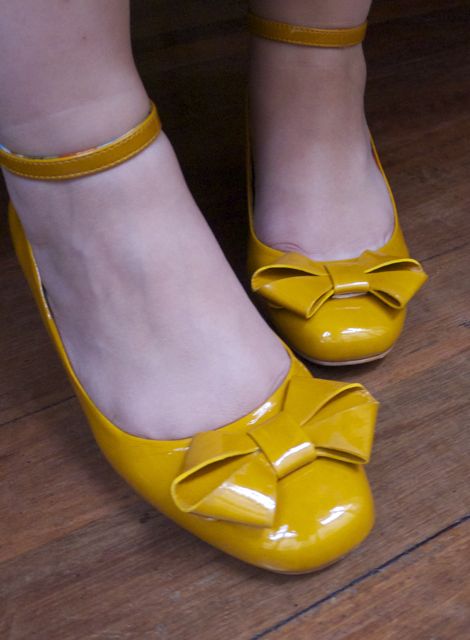 My obsession with mustard seems to be unabating, and I nearly died of excitement when I saw these shoes. After all, I'd managed to find yellow shoes (finally) but the ever-elusive mustard had proven to be a harder nut to crack.
And then, there they were. In patent "leather". With bows. And ankle straps. And a squat little heel that I'd be able to stride across cobblestones in.
I bought them on the spot, of course.