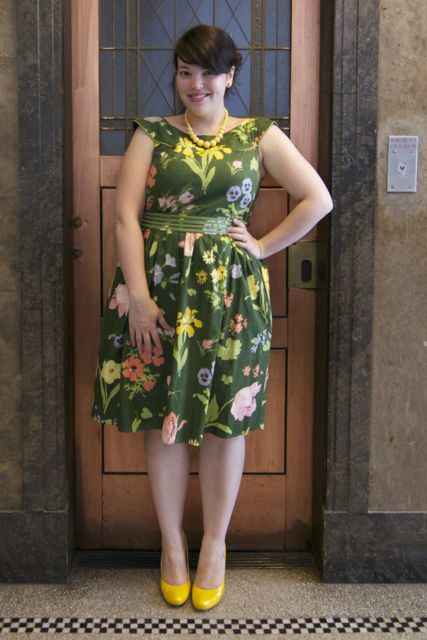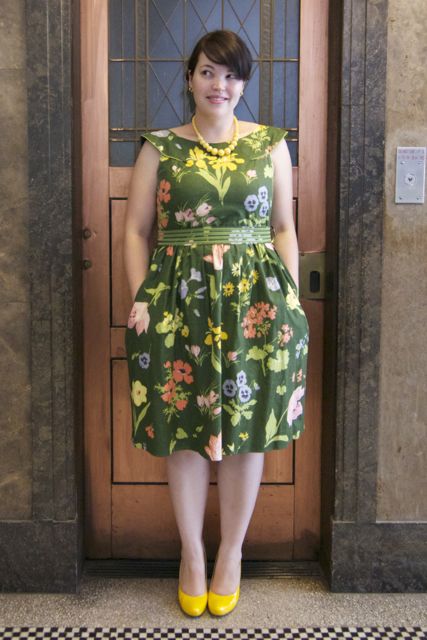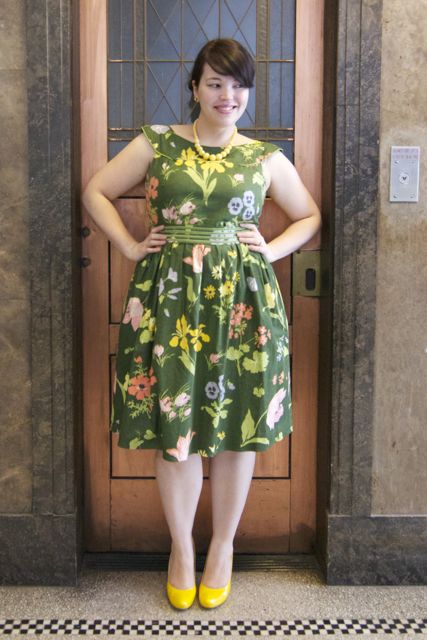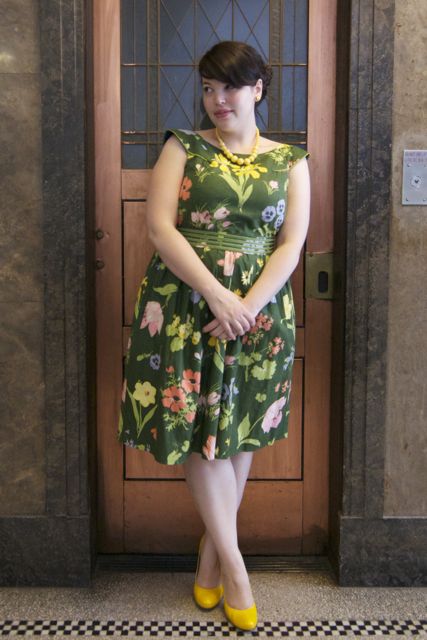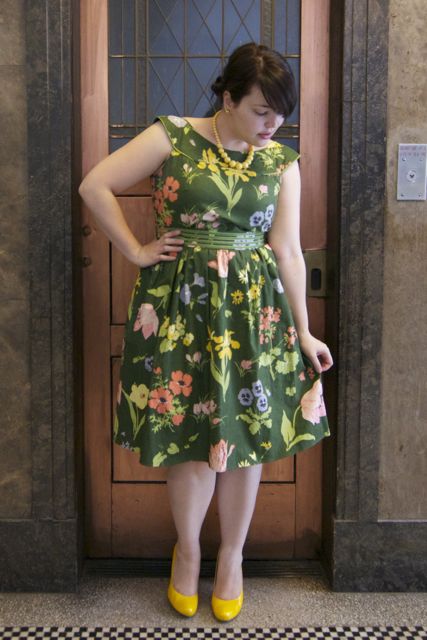 Dress: Custom made by Sohomode
Shoes: Milu
Necklace: Quick Brown Fox
I bought this second Sohomode dress (you can see my review of the first one here) a few months ago, and the moment it arrived I was smitten. The greens! The yellows! The pinks! The fabric's sublime, and as ever Louise has created the most beautiful piece of wearable art. The bodice fits perfectly, the skirt falls to the perfect length, the waist is in the perfect place, and the skirt has the perfect amount of fullness to it. It's just… perfect. (Also: pockets).
I wanted to save it for the perfect special occasion, and yesterday was that day.
Yesterday I was treated to the most perfect "Hen's Day" that a girl like me could possibly dream of.
It may surprise you to discover that I'm not of the stretch-hummer riding, strip-clup visiting, penis-straw drinking variety of bride-in-training. I've been to the kind of hen's night that culminates in a roomful of gaudily-dressed women in plastic tiaras drunkenly singing karaoke to one-another whilst gyrating awkwardly on a pole, and while I'm sure it was enormously fun for some, it's the kind of thing that left me cold.
See, I'm not a big drinker: My Dad's Chinese heritage has left me with a healthy serve of Asian Flush Syndrome, and it was only a year or so ago (after passing out on The Sophisticate for the second time after just a few drinks) that we discovered the miracle of Zantac. I still don't drink a lot when I'm out. Add the fact that one of my bridesmaids is still a bit too young to visit bars, and one was pregnant (as were potentially two of my guests) and I knew it wouldn't be a big booze-up.
Somehow, SOMEHOW, my wonderful bridesmaids took my meagre suggestions of "I don't know, something classy. No novelty dicks" and turned it into a day that I'm still buzzing from.
We started with High Tea at Madame Brussels, moved on to dinner, then jumped into a maxi-taxi to the super-secret portion of the evening: a hilarious Grease-Singalong at the beautiful Astor Theatre. The night was topped off with cocktails back in the city, and I beat The Sophisticate home from his Buck's by ten minutes.
Seriously, I'm still smiling. I had such an amazing time, and I'm so, SO thankful for having such an extraordinary bunch of ladyfriends. I love you guys, thank-you so much for coming and making my day so special. I adored every second of it.