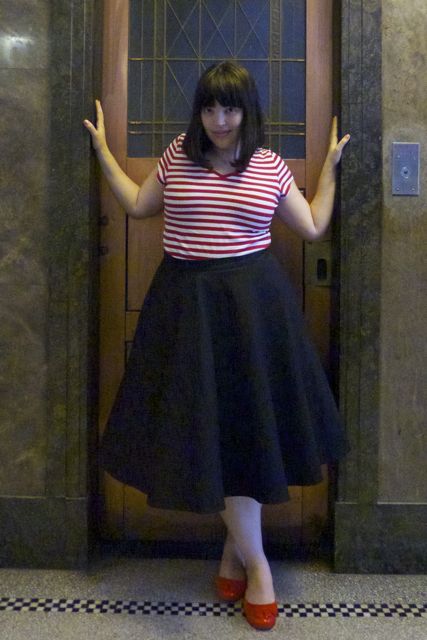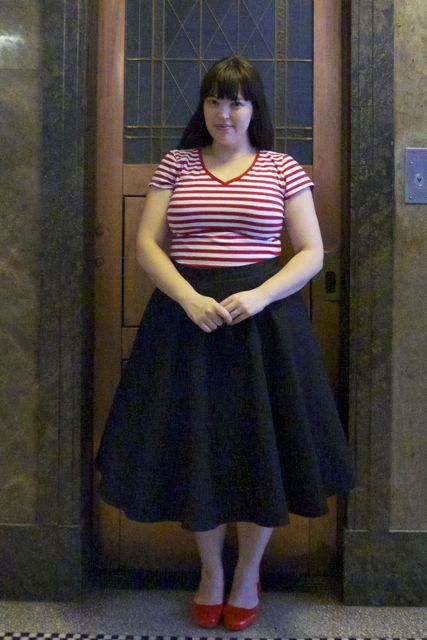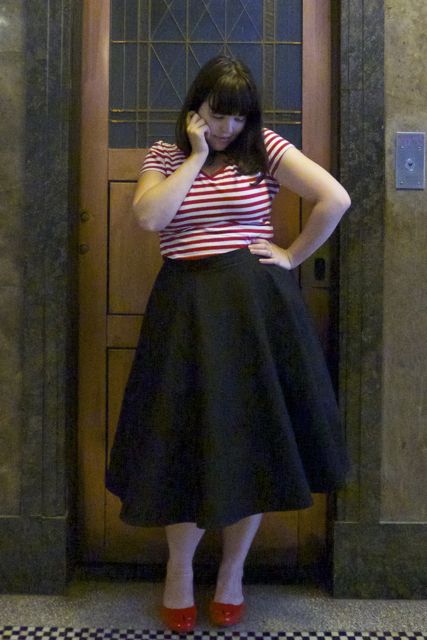 Top: Target
Skirt: Asos
Shoes: Melissa
Petticoat: Domino Dollhouse
So I did end up getting this skirt hemmed a few inches shorter, though looking at it, I probably could have gone a little shorter still. I still wanted to be able to wear it with my fouffy Domino Dollhouse petticoat underneath it so that limited my hemline somewhat.
I dressed the skirt down (well, as "down" as a full circle midi skirt with a tulle petticoat can be) today with a t-shirt and a pair of plastic flats from Melissa. They're new, and I'm pretty happy with them, though they seem to get sweatier than my other pair of Melissa's. I'm gradually building my red shoe collection back up again, after an unprecedented drought.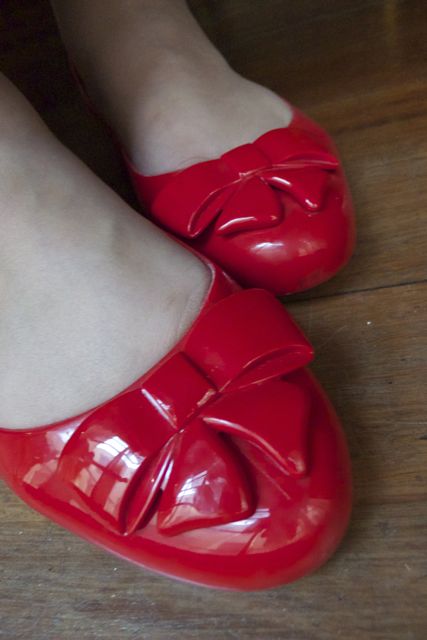 Melissa "Wanting"  shoes in red gloss.
Just for curiosity's sake I also took a shot of today's outfit sans petticoat. Not a lot of difference, I'm sure you'll agree. The skirt has a good weight to the fabric and it holds its shape well and doesn't crush beyond repair the moment you sit down. I'm quite delighted with it (even if I suspect it's still a bit too long).