For my final wedding day post I wanted to share some photos from the reception.
The whole day was a crazy blur, and neither The Sophisticate nor I seem to be able to remember anything but broad strokes! By the look of the photos we were having a rip-roaring time though.
Because we opted out of having a professional photographer documenting the day we were able to transition seamlessly from the ceremony to the party.
As soon as the paperwork had been signed and our minister Gareth had presented us to our guests we moved to Terrara's gorgeous courtyard where drinks and nibbles were waiting.
I remember approaching the party and seeing people playing with the totem tennis set that had been brought by the (amazing!) folk at Daisycare Nanny Agency. The sound of laughter and chatter, and all my favourite people congregated in the dappled sunlight with margarita slushies in hand… my heart just swelled.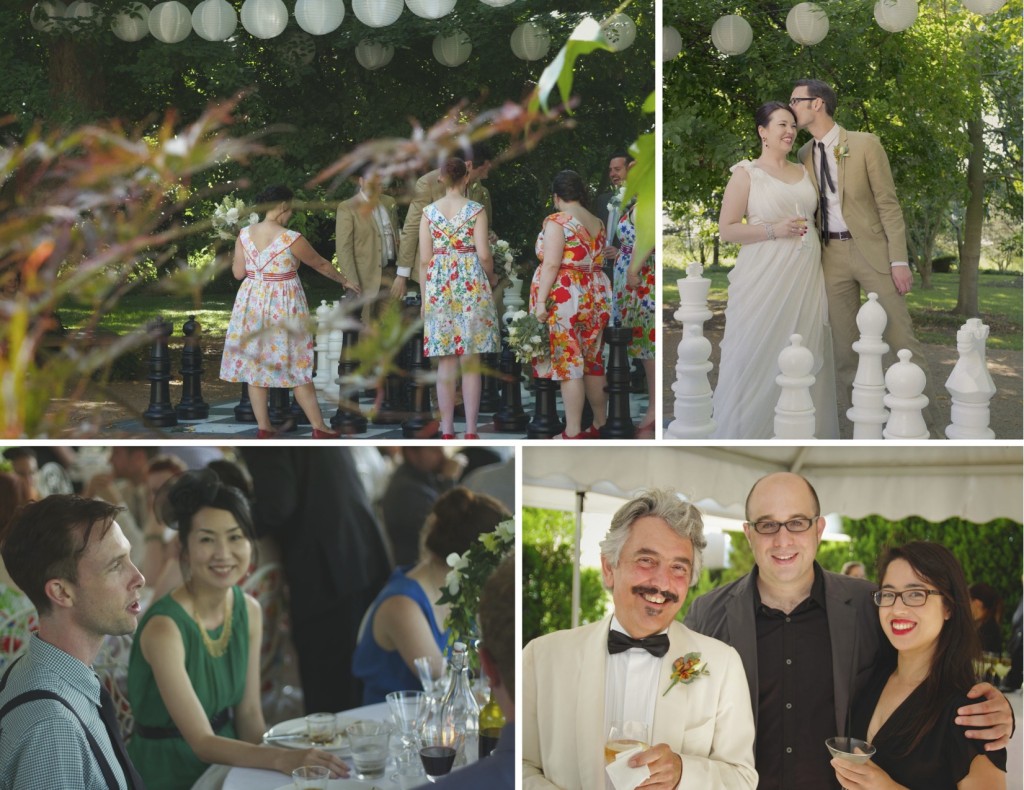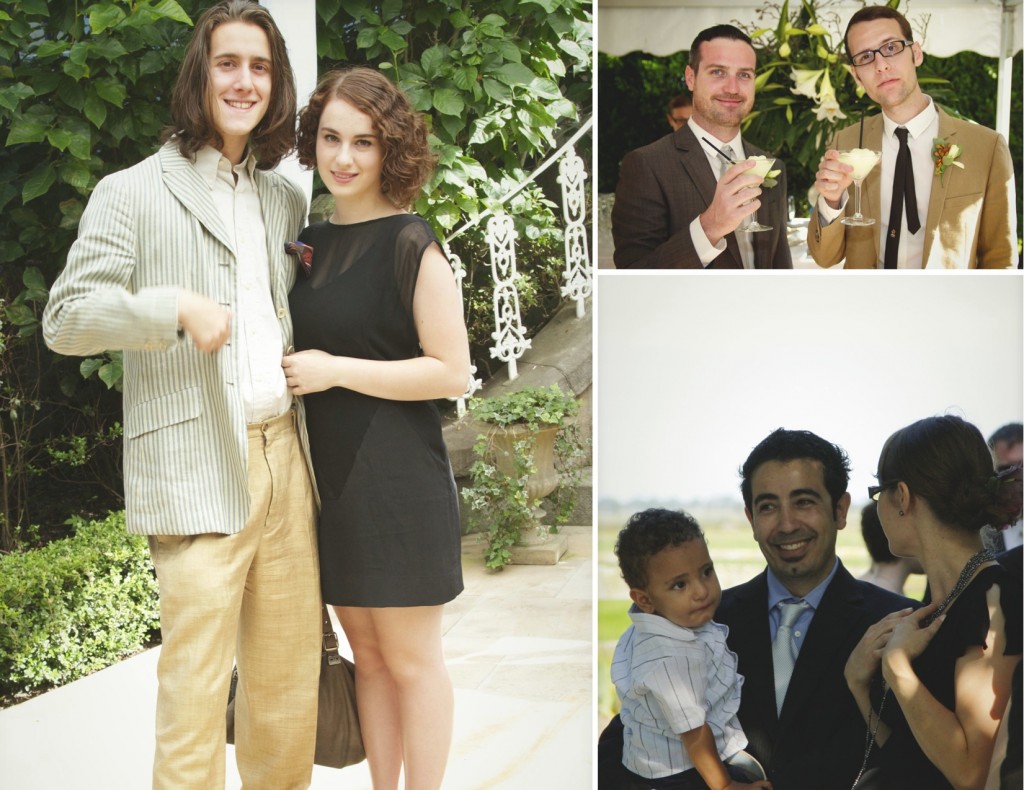 It was pretty special for me to have both sides of my family in attendance.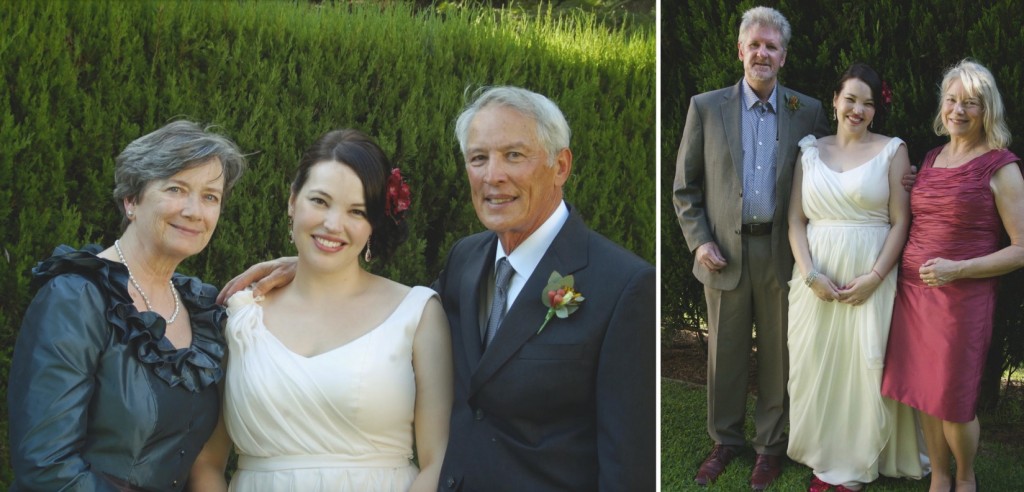 By special request from my brand-new husband we were "presented" to our guests to Elvis Presley's "Live at Madison Garden" version of That's All Right. Also Sprach Zarathustra intro and all. It was a bit of a running joke, and one of our groomsmen almost didn't make it down the stairs he was laughing so much.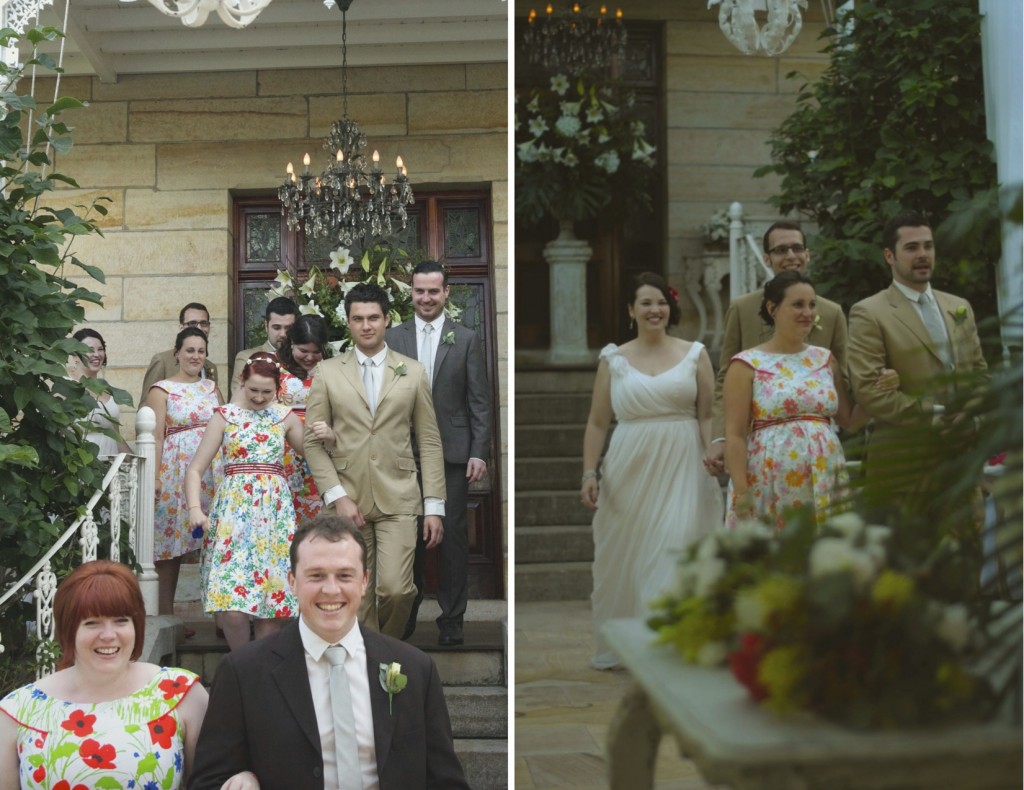 The caterers at Terrara – Duck Duck Goose – did the most amazing job. The food was scrumptious. We had "Salad of Grilled Quail, Witlof, Watercress, Orange & Pecan" and "Asian-style Oxtail Gow gees with Bok Choy & Sweet Chinese Dipping Sauce" for Entree. For Mains we served up "Beef Eye Fillet with Horseradish Mash, Wilted Spinach and Onion Jus" and also "Pot Roasted Pouissin with Crispy Pancetta, Pine Nuts and Garlic Crushed Potatoes".
Terrara does this fantastic thing where the dishes are served up on share plates at each table – sort of like a High Tea – which means everyone got a bit of everything, rather than staring mournfully at your neighbour's plate and wishing you could swap.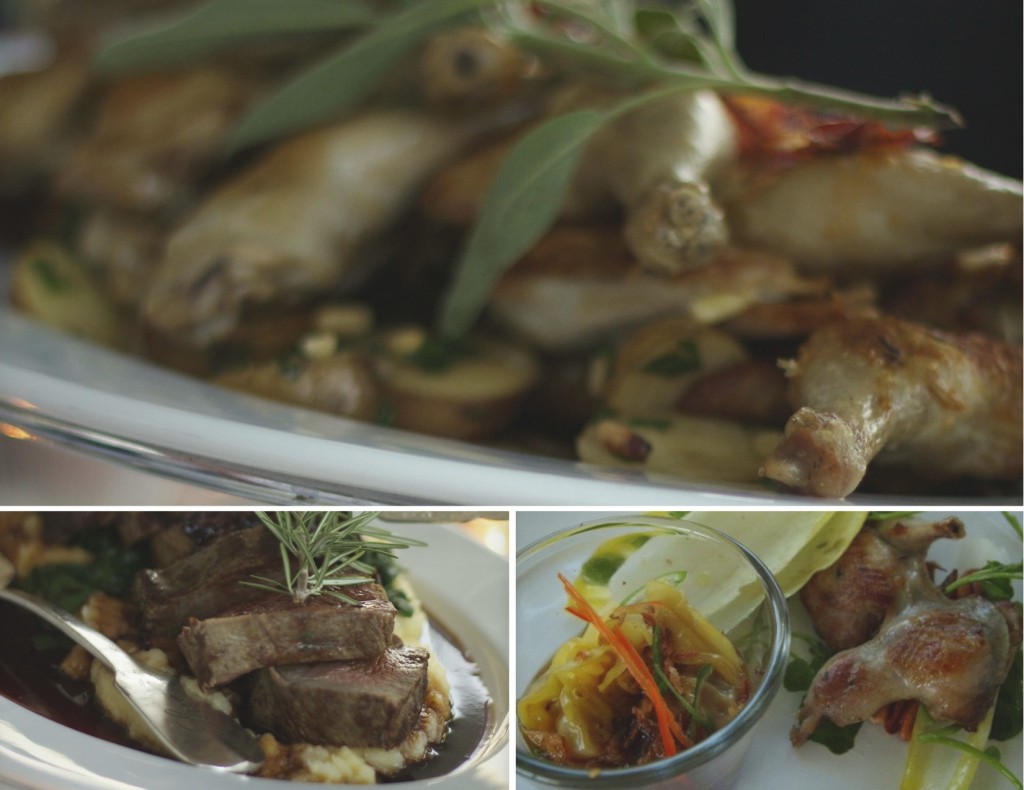 Speeches were good fun. My beautiful maid-of-honour Fiona (who's a new Mum!) made a lovely speech that made me giggle, and Matt's best-man Garth had everyone rolling in the aisles too.

My new In-Law's made a speech, and so did my Dad. And I proved that The Sophisticate had married the Right Gal by reading mine off an iPad (He's the biggest Apple Fanboy in Australia. We even mentioned it in the vows. No, really)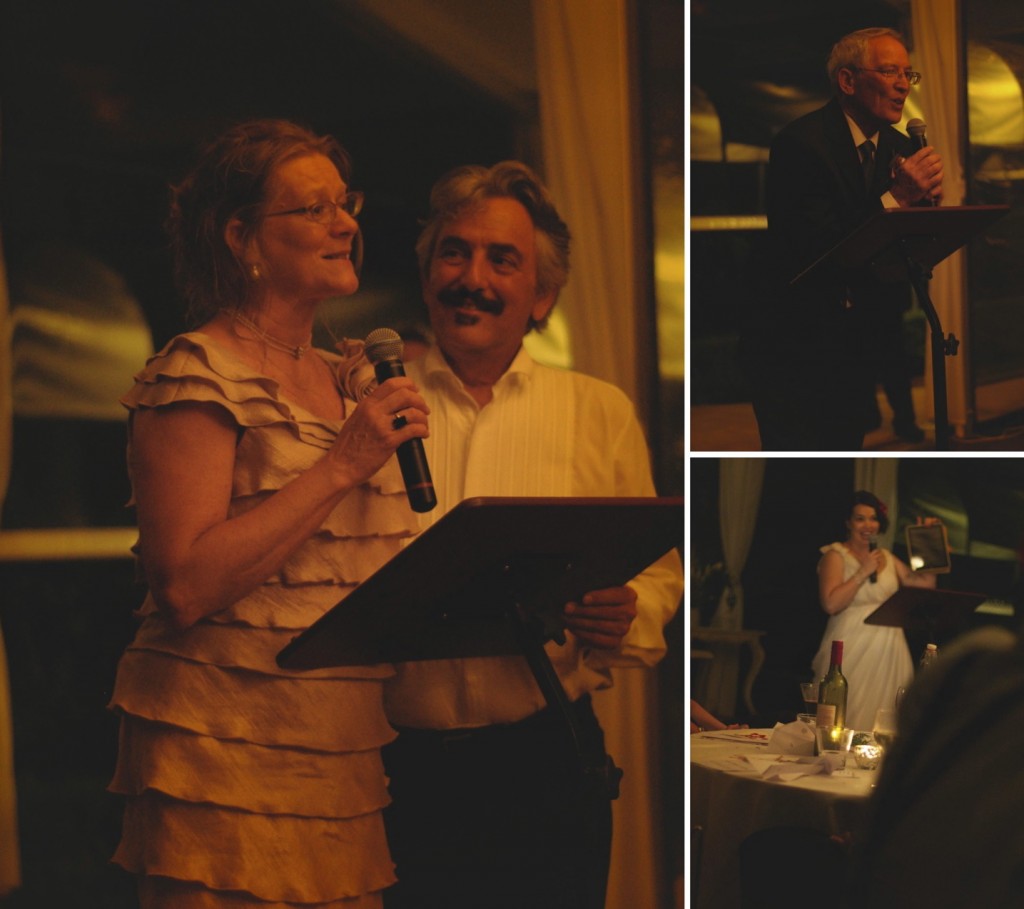 Most of the speeches made me cry. Of course. I think I spent most of the day in tears, LOL.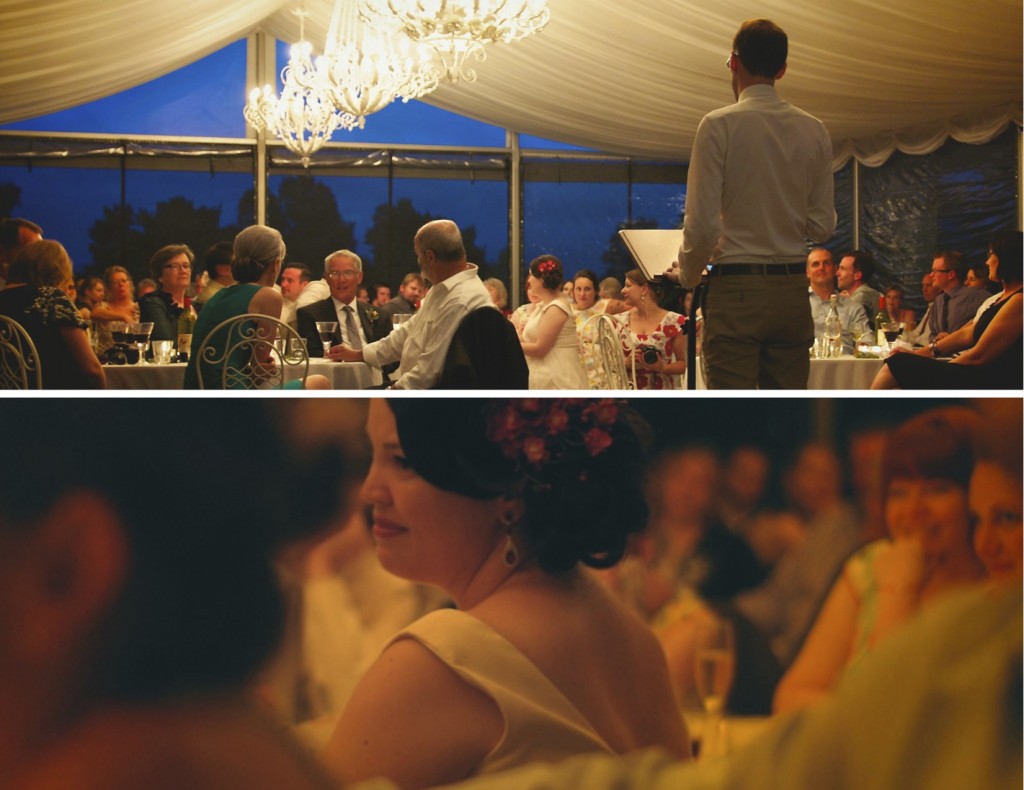 For our cake we chose a Croquembouche, which was insanely delicious, and dessert also included "Chocolate and Macadamia Tart with Burnt Caramel Ice Cream" and "Italian Meringue with Passion Fruit Cream, Boozy Berries & Brandied Custard". Finally, Terrara served up a supper ham that was so popular it garnered more than a few mentions in our guest book!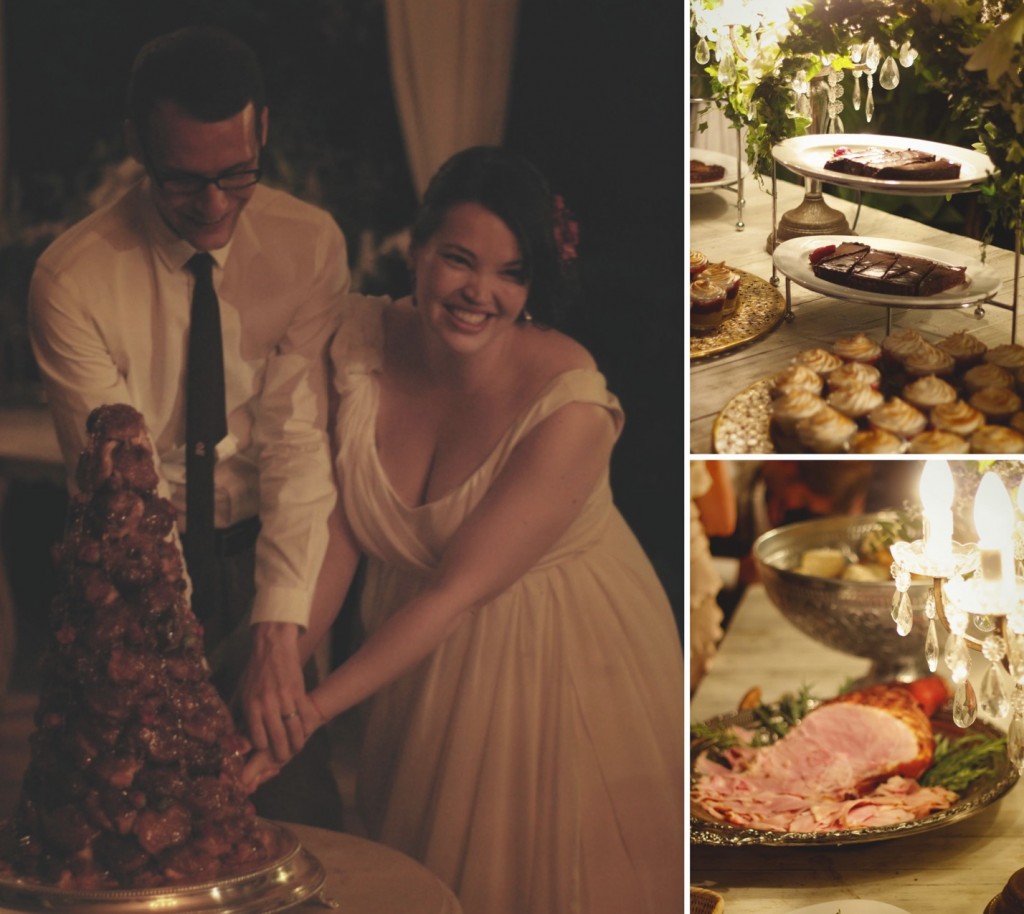 An incredibly rare photo of my Dad with all four of his kids. Can you see the family resemblance?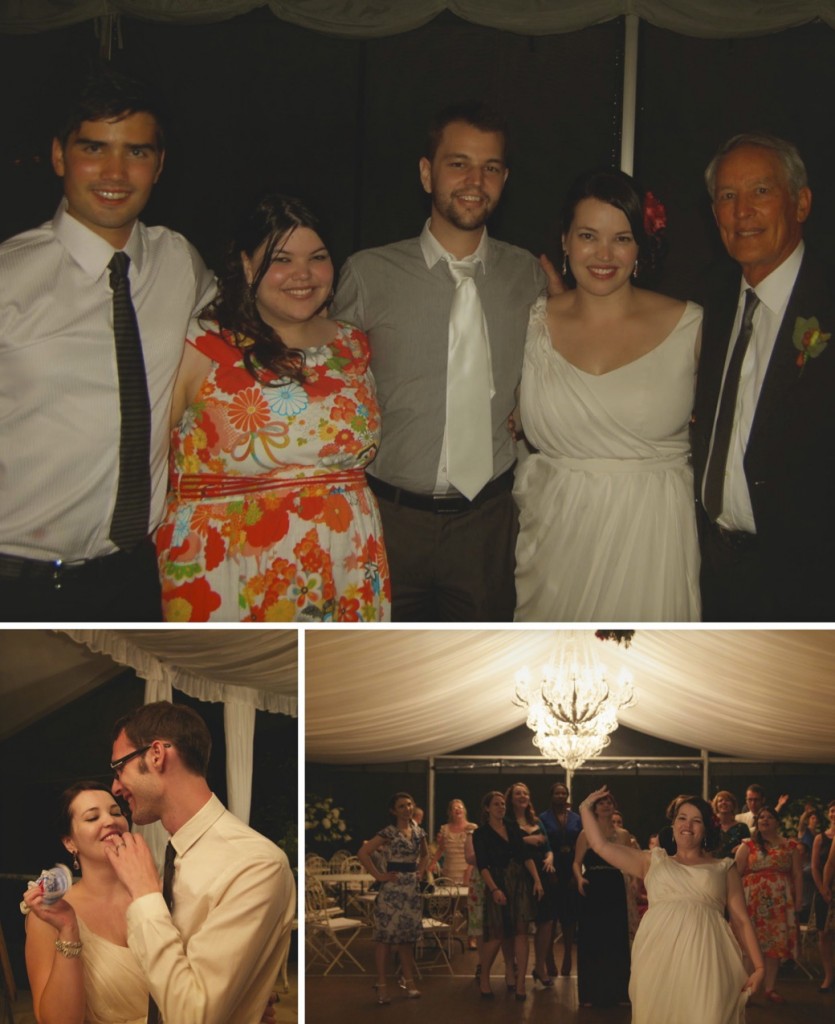 Apparently I threw the bouquet over the heads of almost every woman in the room (check out the look of intense concentration on my face!). It was snatched from the air in a breathtaking act of athleticism by the gorgeous Akinyi. One of Matt's groomsmen dove for the garter. He was bruised, but triumphant.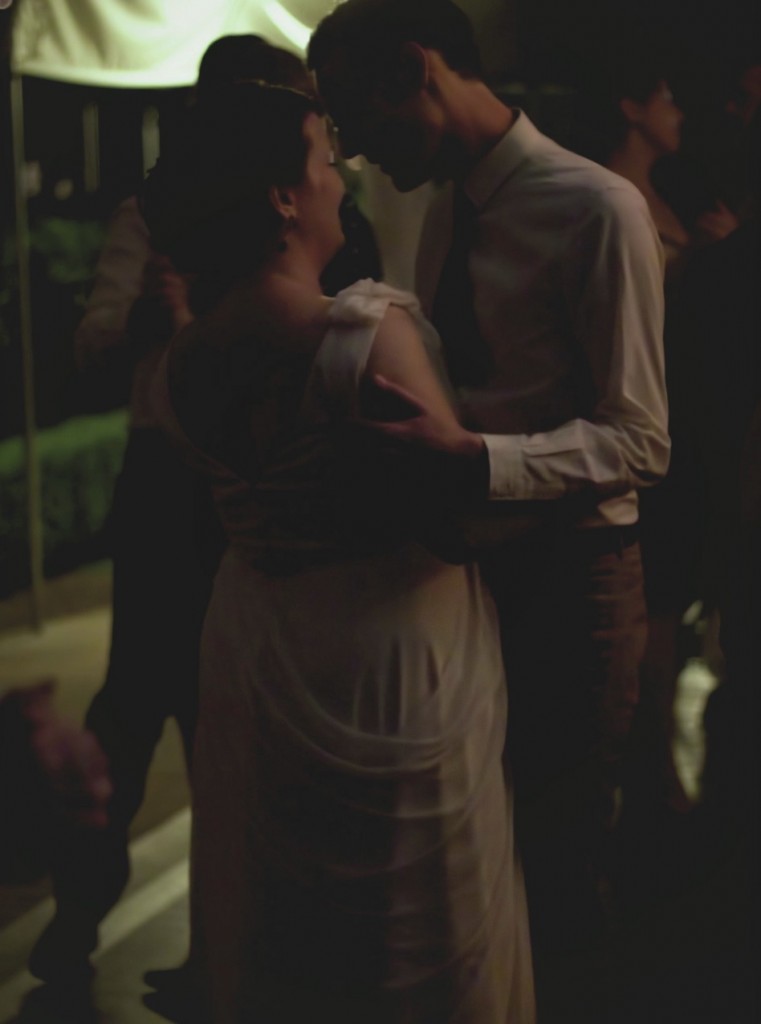 And that was our day.
Thank you so much for sharing it with me, I hope you've enjoyed reading.