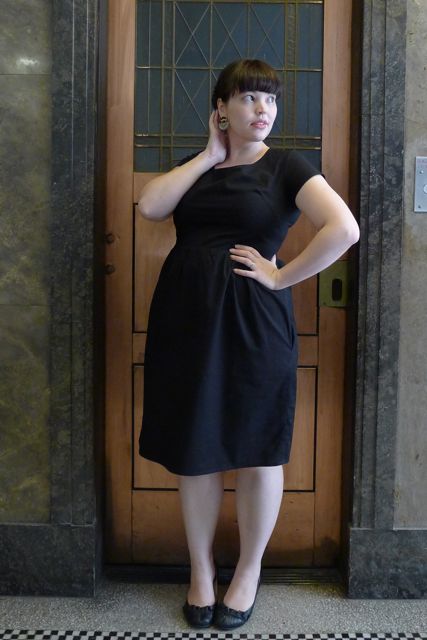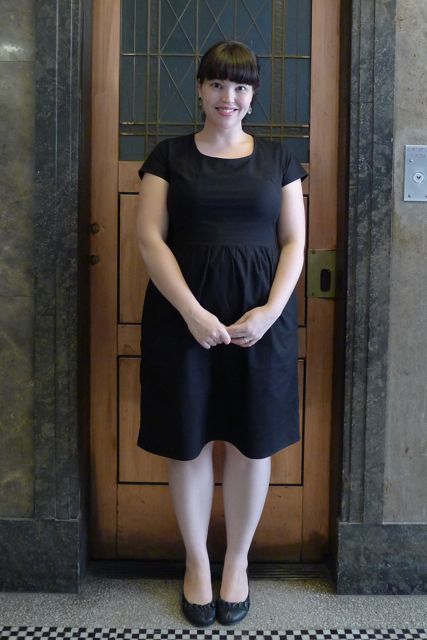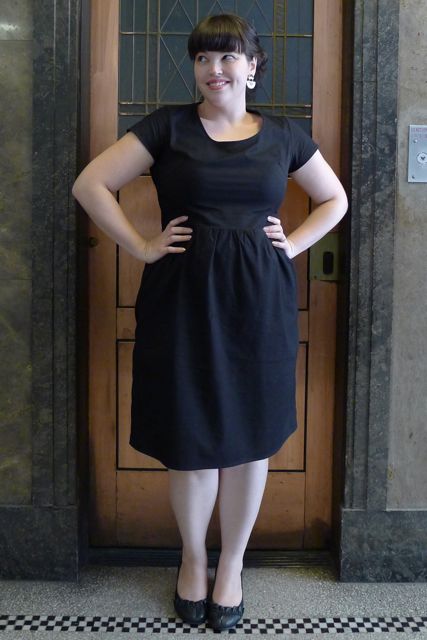 Dress: Kay Em May
Shoes: Wittner
I've been sitting on this dress reveal for a few months, but as the weather gets cooler, I knew I would only have a few more opportunities to wear it before next summer so I thought I'd better do it now, or never!
The dress arrived in early January: custom-made to my measurements, and posted astonishingly quickly from the States, by the lovely Kasey from the Etsy shop Kay Em Kay.
It's a great fit – perhaps a little snug at the bust, but that's probably due to my dodgy measurement taking. The length is ideal, the tulip-style skirt the perfect volume, and Kasey even included lovely deep POCKETS for me as a surprise!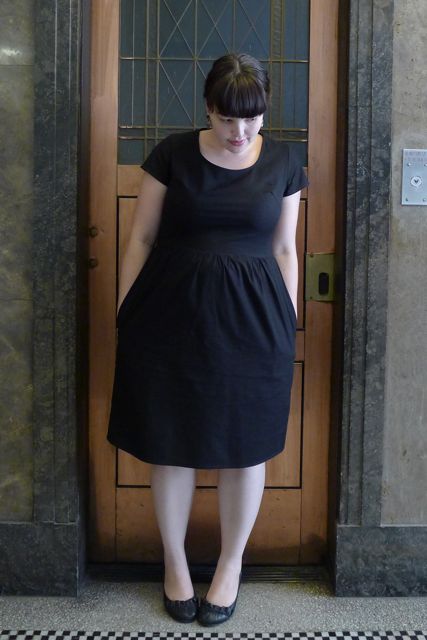 She usually does these dresses in a variety of floral prints, but as my wardrobe is bursting at the seams with floral print frocks, I thought I'd request it in classic black.
It's such an elegant dress and provides the base for a deceptively simple looking outfit (at least from the front) that can be played up with colorful accessories when the mood strikes. 
I was thrilled that the dress arrived before the wedding, because it's the perfect "going away" dress. Why, you ask? Because of this: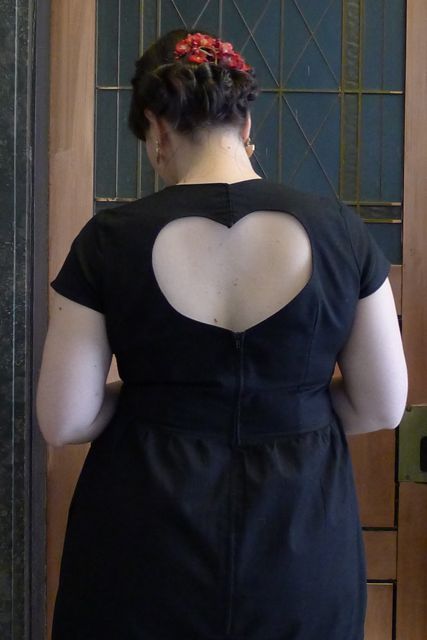 OK, we didn't really do the "going away" thing since we were staying at the wedding venue, and farewelled our guests rather than the other way around, but I DID wear it the following day, so it's KIND of my "going away" dress.
I love a good feature back, and I thought that this one – a wide, breezy heart – would provide the perfect final glimpse of a bride heading off to start her Married Life (which, as The Sophisticate and I have been telling people, is pretty much exactly the same as Unmarried Life).
It's a GREAT dress for summer – it's made of a cotton fabric that breathes well, but more importantly, the open back (still closed enough not to flash your bra straps) is cooling as well as classy, and gives the very simple "basic" LBD a surprising element of individuality.