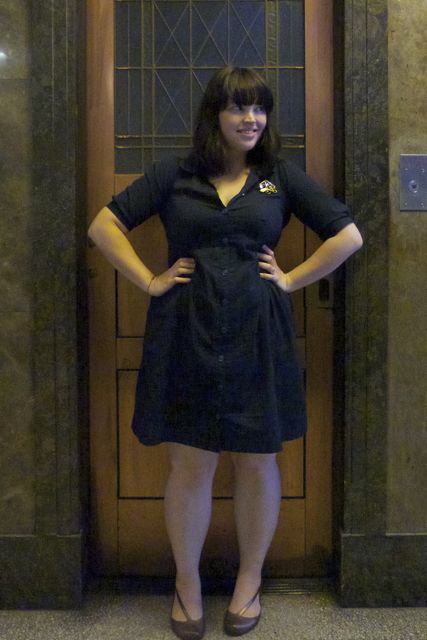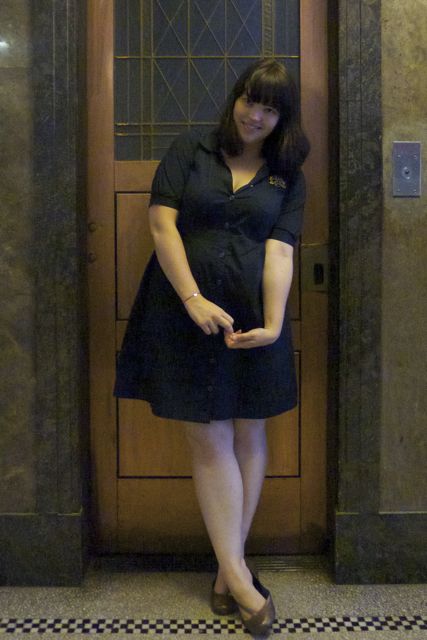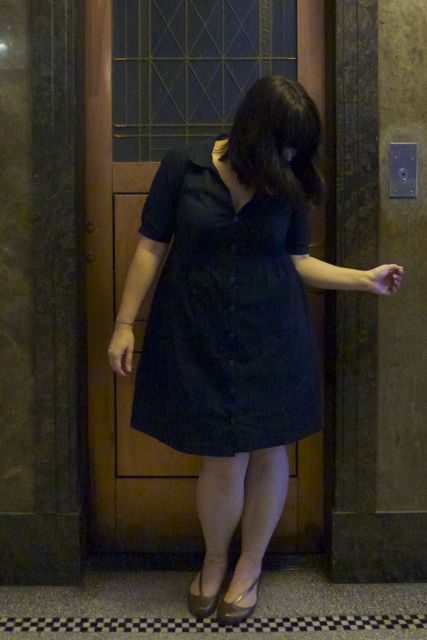 Dress: Eliza Parker
Shoes: Melissa
This little navy blue shirt dress has obviously been through the washer-dryer a few too many times, because I've noticed that since I first wore it it's lost a few inches in the hem, the waistband's now sitting under my boobs & the seams are straining a little.
I actually ended up sewing it down the front before wearing it today as I was worried I'd put someone's eye out with a rogue button should the Ladies prove to be too much for the bodice to contain.
I don't actually mind the new empire-line fit of the dress, and it's still lovely to wear on hot days.
Usually I'd wear the dress with a bright pop of colour in the accessories, but today I decided the use the navy blue base to showcase the amazing brooch my younger sister commissioned for me for my Christmas present.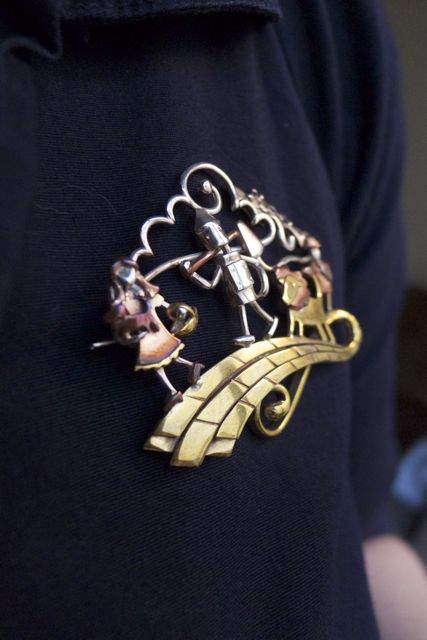 Brooch: David Eris Loong
Yep, that's Dorothy (with a tiny Toto in her arms) with The Tin Man, The Cowardly Lion and The Scarecrow bringing up the rear, wending their way down a yellow brick road. My sister Mae and the jeweler David designed the brooch together, and it's an incredible one-off piece that even has my name on it. Doesn't she know me well?