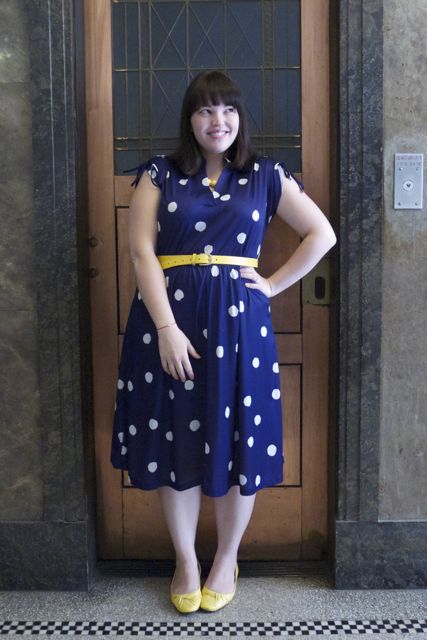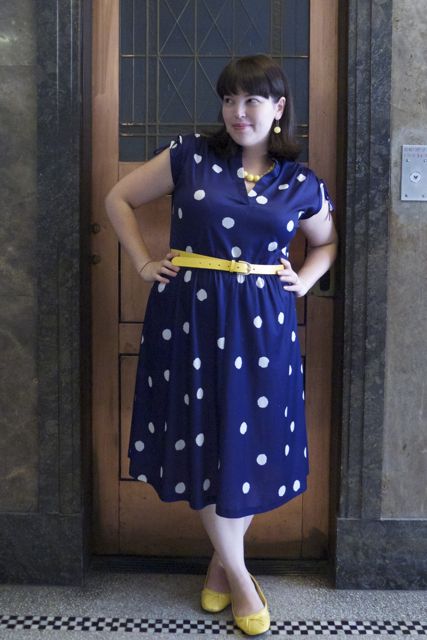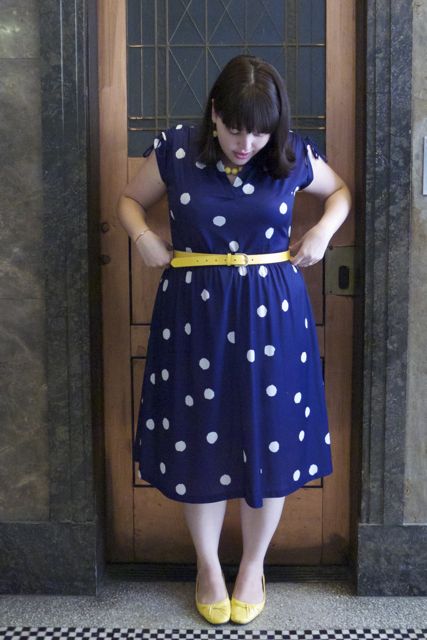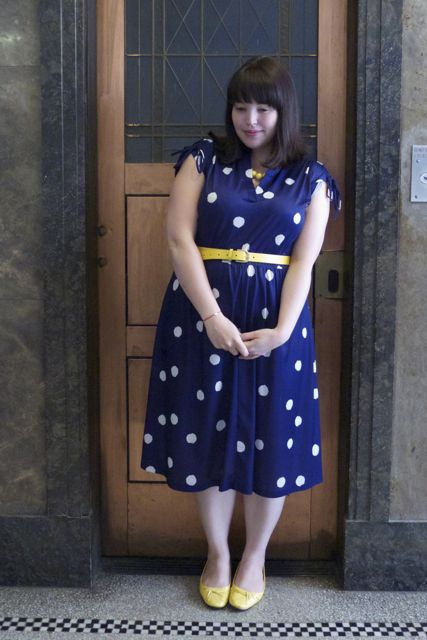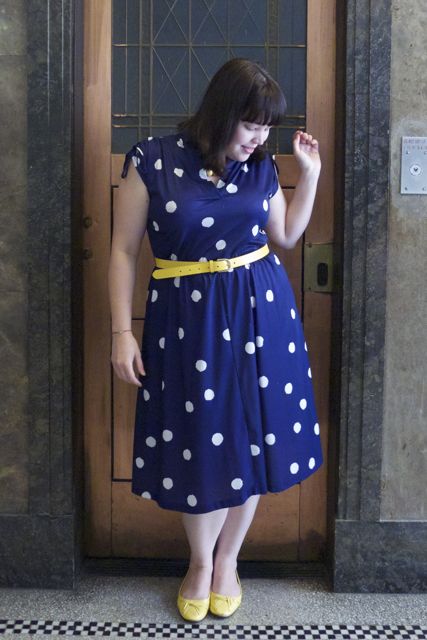 Dress: Thrifted (via Miss Modular Vintage)
Shoes: Diana Ferrari
Belt: Sussan
You know how you get stuck in style ruts from time to time, when you find yourself putting the same three combinations together again and again and again?
For a while I was wearing this dress several times a week. Always with red shoes. A red belt. Sometimes a red cardigan. Because, you know, red-white-blue. They're kind of MEANT to be together, right?
After a while I kind of OD'd on the whole thing, and for a while the dress sat in my wardrobe unworn, because I was kind of over red-white-blue. It was all about yellow now.
Interestingly, you know what else goes with white and blue? Yellow.
It has to be the right kind of yellow. Mustard won't cut it, or anything too creamy. It has to be a bright POP of primary colour.
Like these brilliant yellow shoes from Diana Ferrari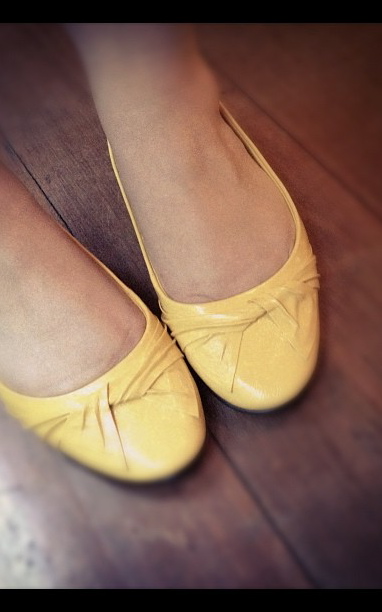 I spotted them some weeks ago at the Diana Ferrari clearance centre – the one, lone, yellow incarnation sitting amongst hundreds of pairs of identical shoes in black and red.
I don't know if they were a once-off, a small run, or just enormously more popular than their more common-hued brethren. I do know they were half a size too small, but I shoe-horned myself into them, determined that they'd give eventually. Yellow shoes are scarce.