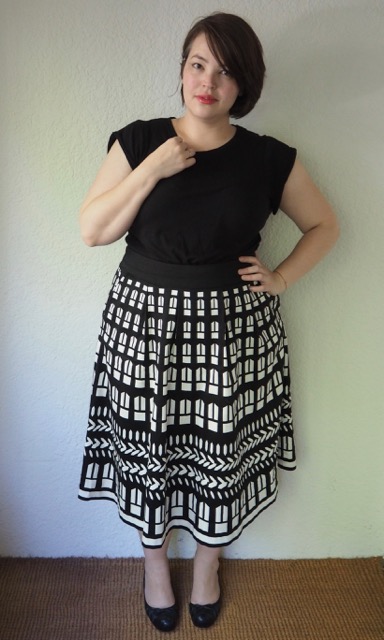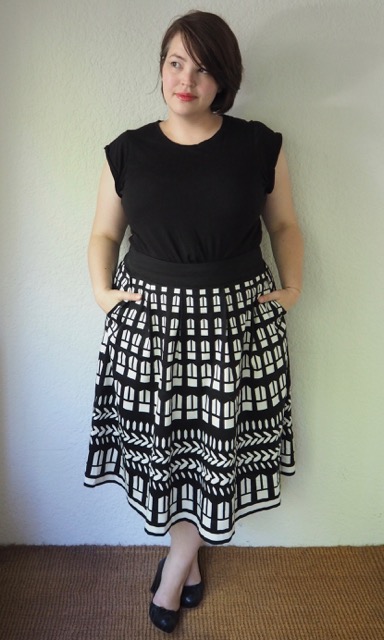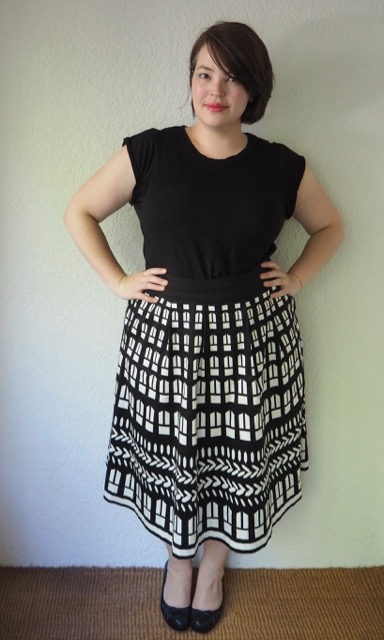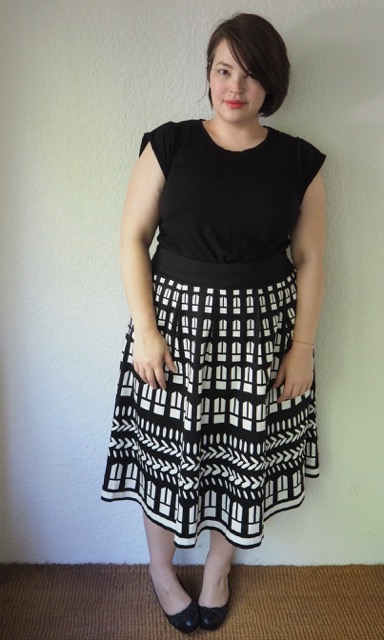 Top: Sportsgirl
Skirt: Jacqui E
Shoes: Chie Mihara
Pardon the shiny face and the flat hair! It bucketed down rain for most of today and I'm just feeling a bit waterlogged. Still, at least my awesome graphic print skirt still has a bit of fouff.
I spotted this one in the window at Jacqui E just before Christmas while I was doing some present-buying. They've been flying under my radar for a year or so because I don't have that much need for corporate-wear, and everything else on their racks was just so same-samey that I stopped visiting the shops. More fool me, because it looks like there's still a few gems to be found.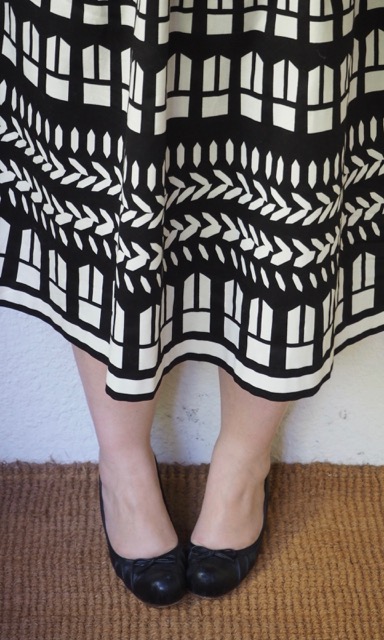 The skirt is fully lined with lovely deep functional pockets. The outer fabric is a cotton sateen, which really showcases the bold black and white print (that, full disclosure, kind of reminded me of the Play School windows). The pleated skirt was sewn flat for several inches below the waistband which made the pockets pull open in a not-terribly-nice way over my hips, but once I got the skirt home I just unpicked the pleats open and the result's much more successful.
The wide black waistband means that I haven't figured out any other way to wear it other than with a black top, so any recommendations would be great!
I can't find this skirt on the website any more, so if you love it as much as I did your best bet might be to try some of the clearance stores.