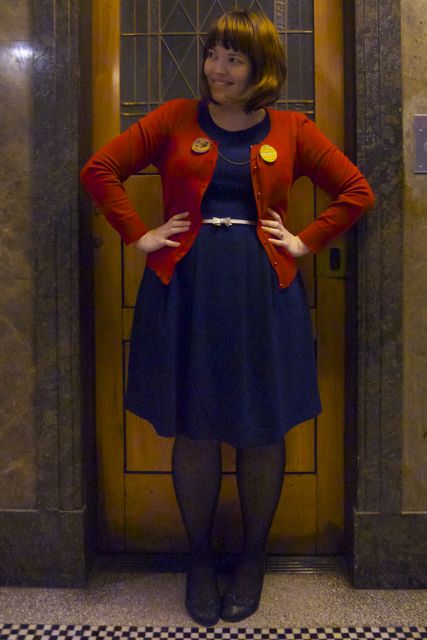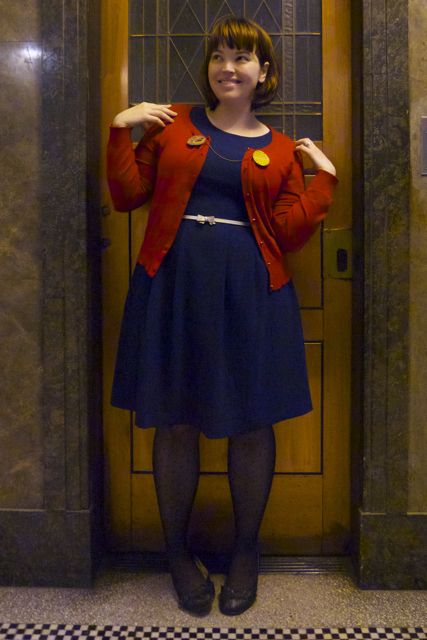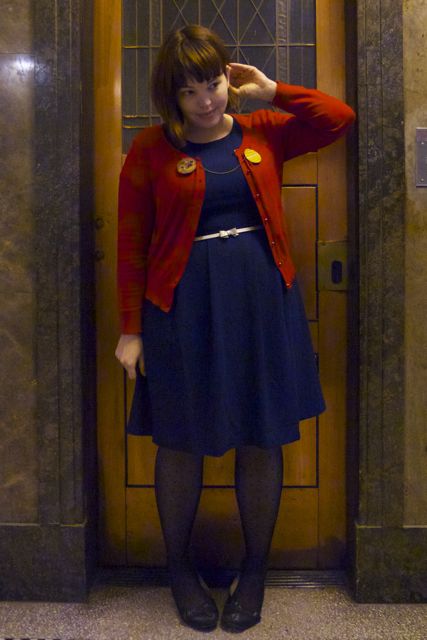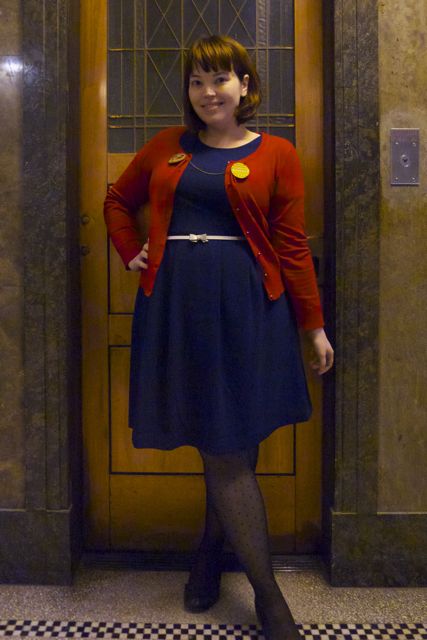 Dress: Jacqui E
Cardigan: Crossroads
Tights: Sussan
Shoes: Wittner
Belt: Dorothy Perkins
 I quite like sloths. They seem like cool, chilled out animals, kicking back in the trees without too much stress or worry (I know this is probably far from the truth, but it's nice to have something to aspire to).
My life's been pretty un-sloth-like lately: We've had some pretty serious family drama in the last week or so which has been monopolising my attention somewhat. I also officially started my New Job (!). Less than a year with my new company and they've promoted me to field sales manager, which means less time on the road window shopping and more time in the office online shopping… (I'm kidding obviously, I've been working pretty hard)
So between the New Job, Family Worry, and the day-to-day struggles of everyday life I'm kind of envying my little sloth brethren and their low-maitenance lifestyle.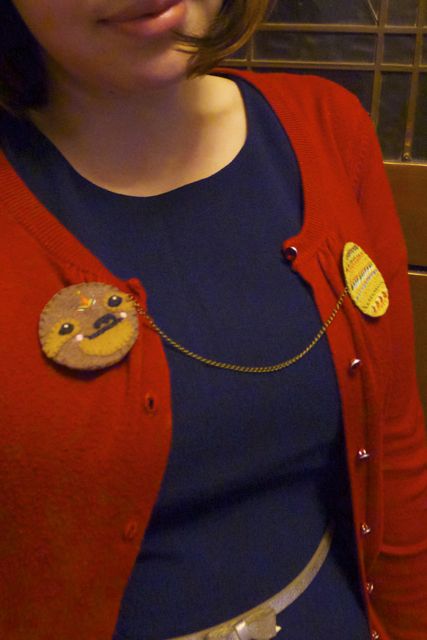 My new sloth brooch was hand-made by the truly delightful CatRabbit and it's a lovely reminder to where possible take things slowly and mindfully.
In other news: I've FINALLY signed up to Pinterest, and I'm gradually getting the hang of it, but oh my, my lust list has EXPLODED since I started! If you want to check out what I've been looking at check me out here.