Dress: Jacqui E
Belt: Cotton On
Shoes: Melissa
Collar: DIY
I am so deliriously happy with this DIY project! It was cheap and easy, and it almost took me longer to set my sewing machine up than it did to sew the item!
Earlier in May(de) I mentioned that wanted more peter pan collars in my life, and I was thinking about DIYing myself a detachable collar that I could wear with a number of different items (including a new dress that I had recently bought from Jacqui E).
The divine Jess, from Etsy store Fox Parse, contacted me through Twitter with the very generous offer to send me the template for her adorable "Lily" collar and instructions to sew myself a version.
Of course, I took her up on the offer, and this is the result!
She's been very kind in allowing me to replicate the template and the project instructions on Frocks and Frou Frou, so you can have a go yourselves.
To start with, you'll need The Template, two bits of ribbon, and some fabric. The collar's reversible, so you can choose two different fabrics if you fancy.
Cut the template out (obviously), the fold your piece of fabric in half, and lay the straight edge of the template along the fold. Pin, and cut.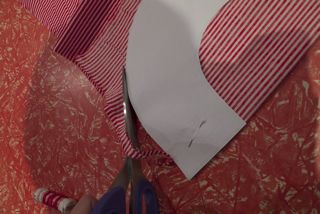 Repeat the step with the other piece of fabric, and you'll end up with two identical half-moons.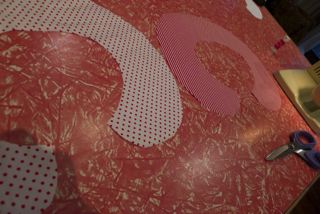 Lay the two pieces on top of one another, right sides together, and tuck a bit of ribbon between the two (it'll show you where on the template) with just a little tongue sticking out the side. Pin the two pieces together making sure none of the ribbon is going to get sewn over when you do the seams (you can safety pin it to the spot if you're worried).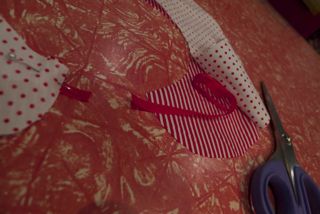 Leaving a little one inch gap at the inside back of the collar, sew all the way around the half moon. Sew a few times over where the ribbon is attached to really secure it.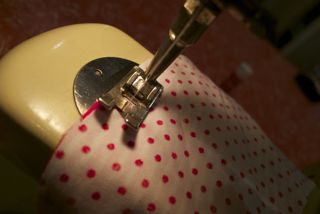 OK. You see that little gap you've left over? That's where you'll turn the collar outside in.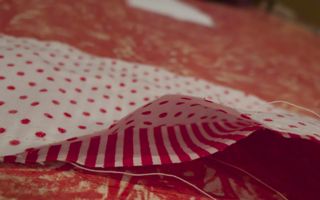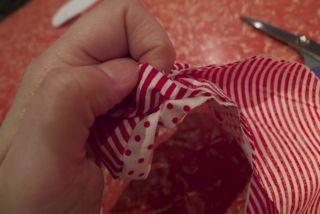 You can prod the corners out with a chopstick if you need. Once the collar's been turned right-side out fold the edges from the bit of gap in, and finish the seam up.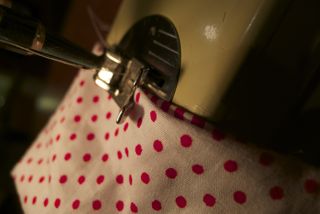 Give the whole thing a bit of a press with the iron.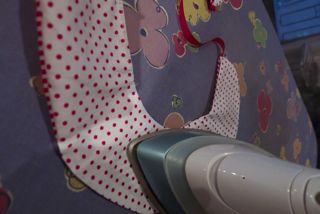 And you're done!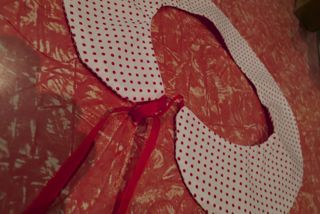 You now have, not one, but TWO pretty Peter Pan Collars with which to whimsy up your plainest dresses, tops and cardigans.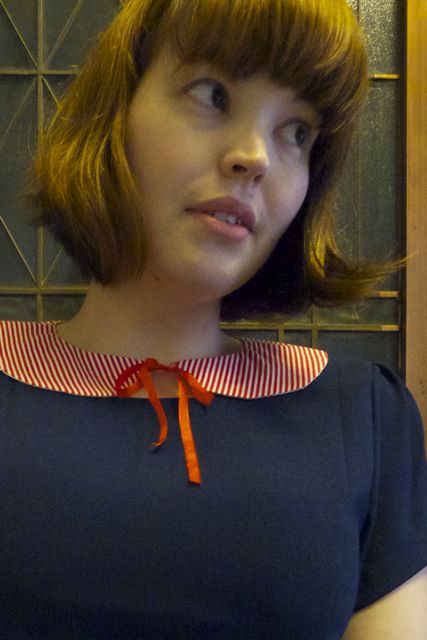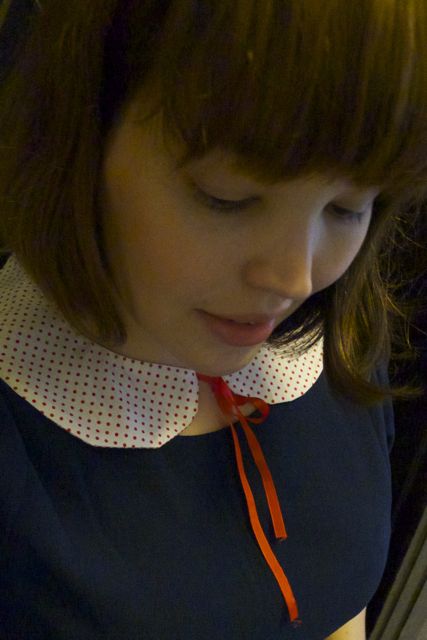 And if you'd really rather just have someone else do it for you, Jess sells them in her Etsy shop for a very reasonable $15 (while you're there, check out her super-cute A-Line dresses. The Sunnyside? ZOMG)