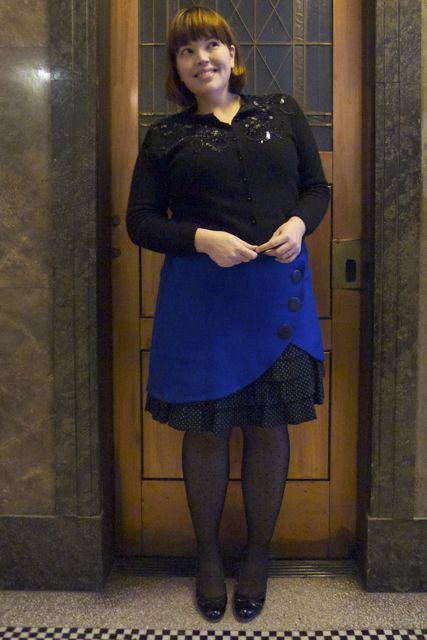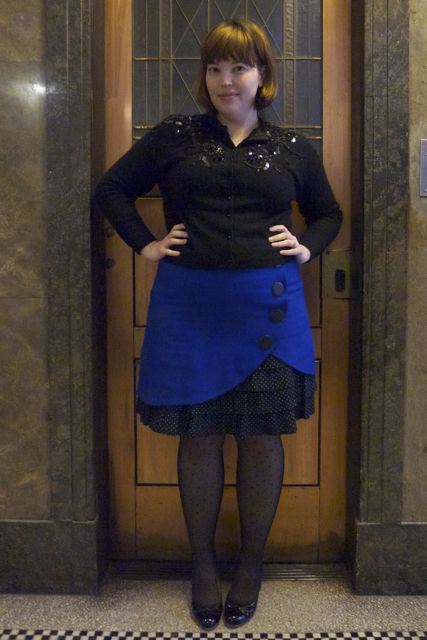 Cardigan: Vintage, from the Love Vintage Market
Skirt: Love To Love You
Tights: Sussan
Shoes: Milu
This adorable ruffle front skirt is one of the items in my wardrobe that definitely doesn't get worn as often as it deserves to.
The bold cobalt blue makes it a difficult item to pair tops with, so I usually take the safe route and team it with black. I keep thinking that I should buy another in a more wardrobe-friendly hue. (Actually I'm just trying to rationalise asking Loni to make me this one in my size).
You can read my original review here.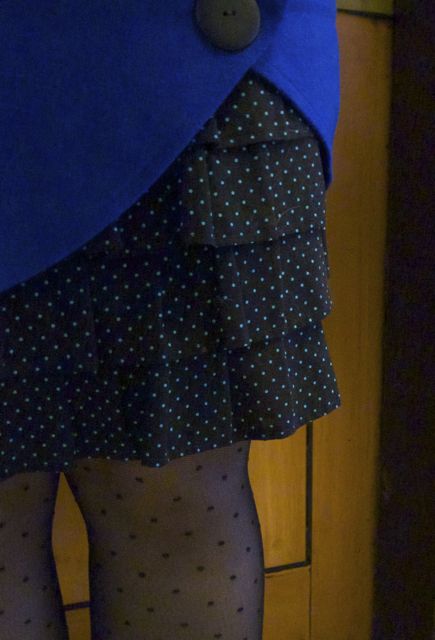 I'm wearing it today with the cardigan that I bought at the Love Vintage Market earlier this month. It's the most gorgeously flamboyant beaded confection, and it fits like a glove.